Flaw in some Intel Atom chips has reportedly been bricking products for at least 18 months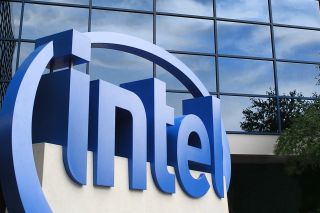 According to a new report, a flaw in Intel Atom C2000 family of chips has been bricking systems for at least 18 months. Speaking with an anonymous industry source, The Register reports that the flaw in question, which was recently acknowledged by Intel in an update to its documentation, was first noticed by engineers when return rates started spiking around 18 months ago.
From The Register:
The flaw in question is a faulty clock component that Intel detailed in its recent revision under a section titled "System May Experience Inability to Boot or May Cease Operation." Curiously, Cisco recently issued an advisory noting that some of its routing, networking and security products may fail due to a faulty clock component after around 18 months.
Intel isn't specifically mentioned, but, as The Register speculates, non-disclodure agreements could prevent companies affected by the chip failure from commenting on whether technical issues are related to Intel products. Companies affected by the C2000 flaw, however, appear to include Aaeon, Dell, HP, Infortrend, Lanner, NEC, Newisys, Netgate, Netgear, Quanta, Supermicro, Synology, and ZNYX Networks, ASRock Rack, iXsystems, Seagate and Sophos.
Dan Thorp-Lancaster is the former Editor-in-Chief of Windows Central. He began working with Windows Central, Android Central, and iMore as a news writer in 2014 and is obsessed with tech of all sorts. You can follow Dan on Twitter @DthorpL and Instagram @heyitsdtl.
Ok I'm gonna blame my Nextbook randomly bricking on this

A bricking incident is not like a freeze where you can recover, a brick is a total failure and your bios won't boot up again, so your Windows OS can't even start.

I was a victim of this issue when I purchased a Acer Iconia W510 (Atom Clover Trail) 2 in 1 in 2013, in Q1 2015 my 2 in 1 died after I installed Windows 10 preview, I never blamed preview I always thought this was a hardware problem and I was right. I lost $14,000 mexican pesos, and that's why I won't purchase Acer product never again, but after reading this is Intel's fault, I may give Acer another chance in future.

What about the Surface 3? no Probs here just wondering, my Surface is running fine no issues at yet? Notice I said yet HAHAHAHA😁

I've had my Surface 3 since the day they came out. No problems yet. I love that thing. If it bricks...anger...so much anger...

The Surface 3 uses an Atom x7-Z8700 processor. I think it's different that what is mentioned in the article.

I think the dell venue 8 may be effected by this. I have had a significant number of BSOD on 2 of mine. Are they doing anything about this or is intel and the hardware manufacturers' just sweeping this under the rug. An 18 month shelf life is unacceptable.

None of your consumer gear is affected by this, put down the pitchforks. The C2000 range are the Avoton, Xeon branded server processors. That's why all the vendors listed are enterprisey. The C2000 series were very popular for people building ZFS filesystems as they have a generous amount SATA ports and ECC memory support, and just enough processing power for a couple of Plex streams.

You mean like my Intel Avoton C2750 file server? DAMNIT! I love that thing, 8 hardrives, server 2012 R2 Hyper-V version and a couple of management VMs. Runs very cool and has been up for years. I think I have had it about 3 years...anyone recommend a replacement before it goes down?

Actually quite a bit of SOHO and AV home systems are affected mainly with many NASs being the notable worries from the last 4 years.

Was more in response to people concerned about their tablets.

So... This is the C2k bug? 🤔

This makes made me think "well I am glad I never trusted products with any Intel chip that wasn't an i series or Xeon. However if they don't do something to make up for this, then this is perfect reason to buy products with a different chip manufacturer... Oh wait... There's only Intel and AMD. Isn't a oligopoly so nice!"

That might explain my two bricked Dell Venue 8 Pros I had over the last few years...I simply gave up on them. :(
Windows Central Newsletter
Thank you for signing up to Windows Central. You will receive a verification email shortly.
There was a problem. Please refresh the page and try again.