Forza Horizon 3's first 150 cars revealed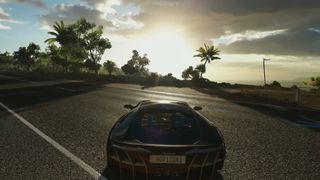 The first 150 cars that will find their way into Forza Horizon 3 this fall have been revealed. As you'd expect, there a large number of makes and models represented here, and, perhaps unsurprisingly given the game's setting, quite a number of Australian cars up for grabs.
The list, revealed to CNET's Road Show, feature cars both old and new, with model years ranging between 1945 and 2017. You've got cars like the 2008 BMW M3, the 1967 Ferrari 330 P4, Ford's 2017 GT, the 1945 Jeep Willys MB, and of course, the Lamborghini Centenario.
Forza Horizon 3 is expected out on September 27, 2016. While these are the first 150 cars, expect more vehicles to arrive for the game over time.
I wish they would add the 1697-68 Mustang fastback! It's always 69 or 65.... Give me Bullitt!!

Was hoping for a 1988 Dodge Caravan with wood paneling. Still hoping it'll be announced with the next batch of 150 cars.

>Was hoping for a 1988 Dodge Caravan with wood paneling. WOW and I was losing sleep because they dont have a mini van. LOL Before I married my wife (now for 9 years), I told her, if she buys a mini-van, I will divorce her. We are not a family that would even drive a mini-van... She has been happy in her Lexus SUV...

My parents had that exact vehicle, lol. And then they bought a '93 to replace it with! They weren't the most stylish, but relatively quick, and LOTS of fun to take dates to the Drive-in! And yes, we still have a drive-in theater around here, lol

Day one buy for me...cant wait...

I hope the 2006 ford gt is there too. I love that car Posted via the Windows Central App for Android

better be coming to PC as well.

I am tired to have to rebuy the same cars each version of Forza, they should include all cars from 5,Horizon 2 & Fast&Furious,6&6Apex from day 1.

So... you want the game for free? o_O

Hope they add AE86 coupes, like they did on the 1st Grid game. I'll be fine with the Hatches.

Give me a Datsun 200B and a Holden Kingswood.
Windows Central Newsletter
Thank you for signing up to Windows Central. You will receive a verification email shortly.
There was a problem. Please refresh the page and try again.