Forza Horizon 4 has been looking strong lately. Not only does the weekly and monthly content update schedule continue to roll on, adding exciting new challenges and cars like the Rimac, but recently the title passed 10 million players. The community is thriving, and now finally, the second expansion pack to the main game has been announced. And nobody was expecting it to be based on Lego.
Following the same pattern as Forza Horizon 3, we got one 'serious' expansion, built in a similar vein to the base game, and one crazy world based around a popular toy brand. Last time out there was a giant Hot Wheels track, but with Lego Speed Champions, things are even more impressive. This is something you want to play.
Forza Horizon 4 Lego Speed Champions
Bottom line: One of the most fun things you'll play all year. If you needed an excuse to get back into Forza Horizon 4, this is it.
For
Attention to detail
Seamless integration of real world and Lego
Plenty of fresh challenges
Absolutely gorgeous environment
Everything is awesome
Against
Radio Awesome will get tedious .. .eventually
Barn find car not included at launch
Fun for all ages
So here's the deal. Kids love Lego, adults love Lego, everyone loves Lego. At first, it's a crossover that takes a bit of thinking about, after all, the Lego games we're used to playing don't involve racing around an open world against real cars on real roads.
But as soon as you jump in and play through the introduction sequence, it all makes sense. Lego Speed Champions is a happy place to be, and the first time you see it you'll be beaming from ear to ear.
It's also entirely probable that this expansion alone could introduce a whole new generation of Forza Horizon fans. My four-year-old loves Lego, and the first time I showed Speed Champions to him his eyes lit up and he was suddenly very excited to play.
It's actually a brilliant marketing move from both sides. What would be the icing on the cake would be a Forza Horizon 4 themed Lego set, perhaps our very own Brickchester to build ... one can only dream.
Lego cars or real cars, it doesn't matter
With every expansion comes a set of new, exclusive vehicles. Of course, you don't get normal vehicles here, instead, some of the Lego Speed Champions collection, led by the Forza Horizon 4 McLaren Senna.
The detail on the models is exquisite. During one of the E3 reveal streams, a member of the Lego team involved with the game expressed their delight at how much attention to detail the Playground Games designers had put in, and it really shows. Zoom in while you're in the ForzaVista mode and you'll see tiny markings on the lights, for example, just as you would on a piece of real Lego.
This attention to detail spreads into the Speed Champions world as well. The roads aren't paved with Lego, but the map was designed from scratch using a Lego design tool. As you zoom out the roads disappear and the blocks come to life in front of you.
Naturally, Lego never stays built forever, and as you drive around crashing through the environment it falls apart just as real Lego blocks would. Research for the developer included crashing real Lego cars to see how the bricks would fall off under impact. With a few exceptions, the majority of the Lego built objects throughout the map will break apart with that satisfying sound of a bundle of Lego bricks crashing together.
Of course, you're not limited to the Lego cars either. While they drive just the same as their real-world counterparts, any car is playable in any part of the game. Throughout Speed Champions, there are dedicated challenges that pit Lego cars against real counterparts.
A varied world to play in
The purpose of the single player experience in Lego Speed Champions is to become a master builder and create yourself a gigantic Lego mansion. To do so requires completing Brick Challenges, many of which involve reaching the finish line and winning the various races across the map.
Many others are special challenges, such as getting from point A to point B in a certain car in a certain time or hitting an allocated amount of Lego traffic cones in a set time period. We're not talking an expansion that will take you weeks to complete, but there's a lot of fresh content to get stuck into.
The variety of the world is exceptional as well. It adds for the first time to Forza Horizon 4 an actual race track, along with a desert, a UFO crash with alien artifacts to find, a brand new barn find (which you can't actually claim yet as the car isn't in the game at launch), a new Horizon Story, PR stunts and weekly seasonal changes as with the rest of the Horizon world.
The best part of Lego Speed Champions is just that it's enormous fun. Everyone I've spoken to who has played it so far has said exactly the same thing. Even Radio Awesome is fun for a while, until you can't close your eyes without hearing the only song it plays on repeat.
The bottom line
Forza Horizon 4 is one of my favorite Xbox One games to date, and the Lego Speed Champions expansion fits with it perfectly. If you're at all concerned it might not be for you or that it can't possibly be any good because it's "not Horizon" or it's "not realistic," get past that and dive in.
As with the Hot Wheels expansion to Forza Horizon 3, Lego Speed Champions offers a completely fresh take on the current game with a massive dose of pure, flat-out fun.
It's everything that's good about Forza Horizon 4, then added to Lego and mixed all together. Maybe it shouldn't work, but it really does.
It never takes itself seriously, it is a proper Horizon game and it's probably the best thing I've played this year. If you have the Ultimate Edition or the Ultimate Add-ons pack, it's included in your bundle, otherwise, it can be bought standalone or as part of the Expansions Bundle.
But you should definitely play it if you're at all into Horizon, Lego or both, and get the kids to join in. Everything is awesome.
Everything is Awesome
Forza Horizon 4 Lego Speed Champions
Forza Horizon x Lego is the game you didn't know you wanted

It's bright, it's colorful, it looks like a ridiculous amount of fun. Lego Speed Champions is the second expansion to Forza Horizon 4 and is available now.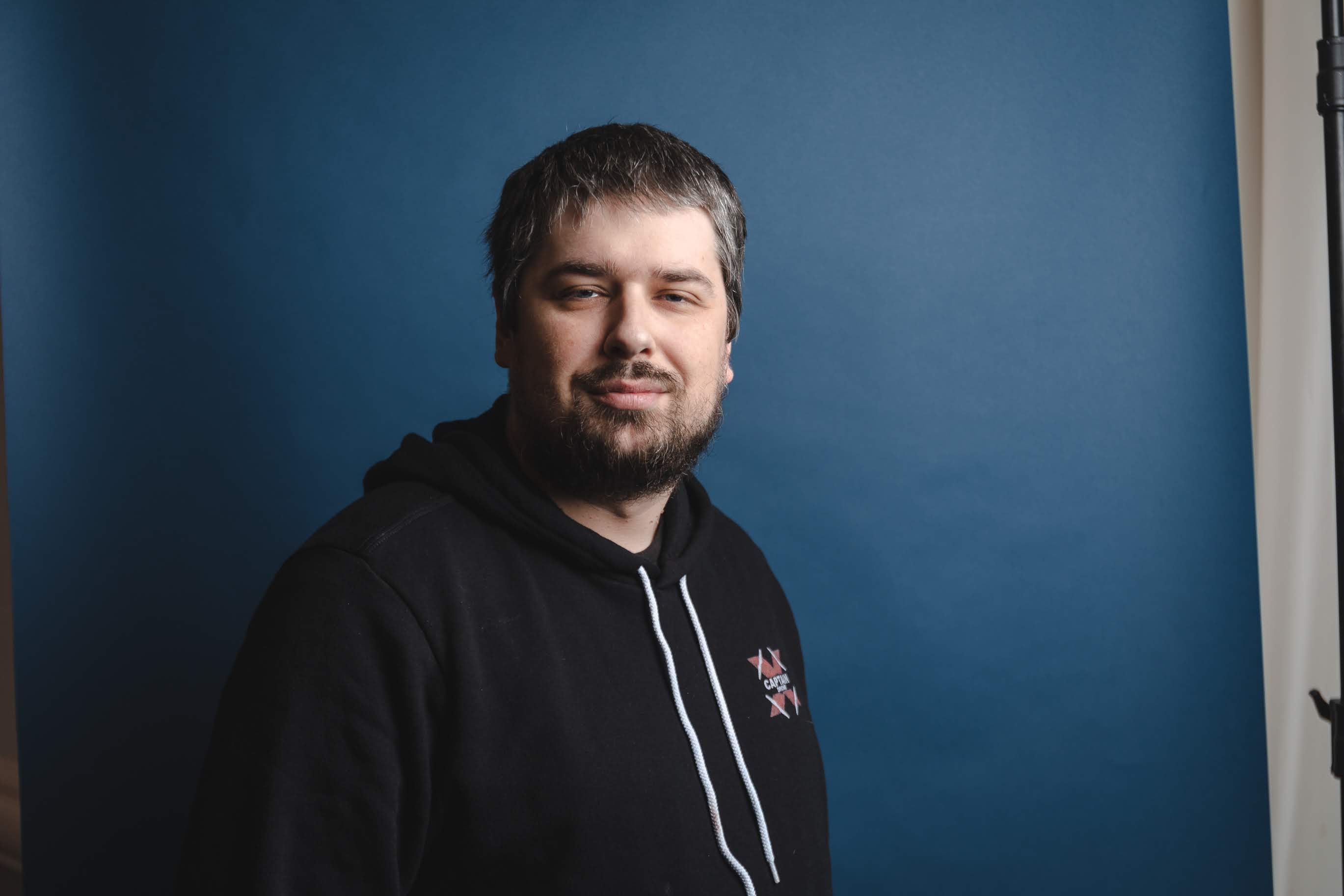 Managing Editor - Tech, Reviews
Richard Devine is a Managing Editor at Windows Central with over a decade of experience. A former Project Manager and long-term tech addict, he joined Mobile Nations in 2011 and has been found on Android Central and iMore as well as Windows Central. Currently, you'll find him steering the site's coverage of all manner of PC hardware and reviews. Find him on Mastodon at mstdn.social/@richdevine