Like Lian Li, Fractal Design was regarded as a premium chassis manufacturer that produced some of the best PC cases. The company still does just that but it has since expanded into the more affordable segment of the market. The Fractal Design Meshify C is a case that ditches the company's exceptional sound damping and aluminum parts for an all-steel construct that focuses on airflow.
This chassis follows the same design principles as most mid-tower ATX cases out there. You can configure it with or without a tempered glass panel, and that mesh front panel is a sure upgrade on competitor cases that restrict airflow using small side vents for style over functionality. On paper, the Fractal Design Meshify C should be the case for anyone wanting a good value PC chassis with expansion.
Bottom line: There's so much to love with the Fractal Design Meshify C. The meshed front panel allows plenty of air to be pulled in through a 360mm radiator, resulting in a cooler yet slightly noisy PC build.
For
Multiple water-cooling radiator support
Plenty of dusty filters
Excellent airflow thanks to mesh front panel
Good cable management
Solid build quality with optional tempered glass panel
Against
Drive cage removal for 360mm front radiator
Not the quietest PC case around
Compact spacing for PSU
Not designed with water cooling in mind
Weak front panel I/O
Fractal Design Meshify C: Price and availability
The Fractal Design Meshify C has been out for many years now and it's easy to find the case available for $90 at various online retailers. Like other PC cases in this price bracket, you can be sure to see it go on sale for promotions like Prime Day. For what you're getting in terms of quality and features, even at full price, this is a good deal.
Fractal Design Meshify C: What's good
The Fractal Design Meshify C is an interesting PC case since it doesn't resemble much else in the company's catalog. You'd be hard-pressed to tell it was from Fractal Design if it weren't for the branding plaque on the front panel. Speaking of which, the main panel is the highlight of this case and is included in the name.
It's a mesh panel that has numerous perforated holes instead of a flab of plastic or tempered glass. Usually, you'd find the latter two materials here, but Fractal went all out with catering to large amounts of airflow. All that's required to achieve maximum results are three 120mm fans. On top of the front panel is the rather limited I/O, which consists of two USB-A 3.0 ports and a combined audio jack.
The Meshify C can be bought in a variety of models. There's the choice of black or white for color, then tempered glass or metal for the side panel. The tempered glass will allow for additional sounds to escape, so if you're going for absolute silence, it's best to pick the steel panel, which can also have some sound damping added to the interior side.
The top and far side panels are bare, so too is the rear aside from the 120mm adjustable fan mount, rear I/O for motherboard cutout, and seven expansion slots. The PSU, as usual with mid-tower cases is installed in the lower chamber, which is separated from the main area inside the chassis by a plastic PSU shroud.
Image 1 of 4
Swipe to scroll horizontally
Category
Fractal Design Meshify C
Motherboard
Mini-ITX
Micro-ATX
ATX
I/O
2x USB-A 3.0
1x Headphone/Microphone
Expansion
7 horizontal PCI
Storage
3x 2.5-inch SSD
2x 2.5-inch SSD/3.5-inch HDD
PSU
ATX
Included fans
2
Top fans
2x 120mm
Rear fan
1x 120mm
Bottom fan
1x 120mm
Front fans
3x 120mm
2x 140mm
Top rad
240mm
Front rad
360mm, 280mm
Filters
Front
Top
Bottom
Clearance
GPU: 315mm
CPU: 170mm
Dimensions
15.5 x 8.3 x 17.3 inches
(395mm x 212mm x 440 mm)
Weight
14.2 pounds (6.45 kg)
Materials
Steel
Tempered glass
Warranty
One year
Color
Black
White
This case supports up to an ATX motherboard, which is a little restricting since other mid-tower cases can take E-ATX boards. There are the usual seven PCI slots for expansion, as well as three 2.5-inch bays and a further two 2.5-inch or 3.5-inch bays with the removable bracket. Up to seven fans can be installed, allowing for one super-cooled PC.
For radiator support, Fractal Design allows for up to a 24mm radiator up top and a 360mm radiator on the front panel. The latter does require the HDD cage to be removed, however. Filters are available for the top, front, and bottom panels. Cable management is pretty good with grommets and routing behind the motherboard tray.
Image 1 of 4
Building inside the Meshify C is a breeze. There's plenty of room to work with and all panels remove easily using a few screws. The front panel is a challenge since it uses the old plastic clips to hold it onto the frame. I always prefer magnets here since these clips can (and often do) break with the amount of force required to pop them out.
Installing a large PSU like the be quiet! Dark Power 12 would be difficult since there's only a small amount of space beneath the shroud. It's possible but you will need to spend more time fiddling around with cable management to get everything just right. Removing the 3.5-inch drive tray to allow for a radiator is recommended since 2.5-inch SSDs are the way to go in 2021.
Like all other PC cases I've reviewed recently, I put together a test rig with an AMD Ryzen 9 5950X to see how the Fractal Design Meshify C would handle even the more power-hungry processors. This CPU pumps out plenty of heat, which the be quiet! Dark Rock Pro 4 will be more than happy to manage. To allow for convenient fan management, the NZXT N7 B550 was used as the foundation.
Swipe to scroll horizontally
| Case | CPU temp | GPU temp | Noise |
| --- | --- | --- | --- |
| be quiet! Silent Base 802 | 65C | 54C | 37 dBA |
| Fractal Design Meshify C | 68C | 56C | 40 dBA |
| Razer Tomahawk | 73C | 64C | 42 dBA |
| NZXT H510i | 75C | 63C | 43 dBA |
Through rigorous testing, the AMD Ryzen 9 5950X didn't go above 68C (154F) during synthetic benchmarks and gaming. The NVIDIA GeForce RTX 3060 Ti also ran cool at around 56C (133F), which was also aided by the amount of air being pulled in through the front panel. Noise levels weren't too bad, measuring 40 dBA. It should be slightly quieter with the metal side panel and with some aftermarket sound damping.
Fractal Design Meshify C: What's not good
That mesh panel is a double-edged sword. While it's excellent having such unrestricted access to clean air upfront, this does mean sound from within the PC will be able to escape. Fans will be able to run slower, but you may notice a slight uptick in the volume of noise terminating from the case. It won't be anywhere close to unbearable but is worth bearing in mind if you're going for a silent build.
There's also the case (pun not intended) that the HDD cage needs to be removed to allow for a 360mm radiator to be installed behind the front panel. Should you have an AIO cooler for the CPU with a larger radiator and some 3.5-inch drives to install, you may need to reconsider which is more important for the overall build.
Image 1 of 4
This case simply wasn't designed with water-cooling in mind since you won't find any pump/reservoir mounts. It's also a little tight in the PSU department with a clearance of just 175mm. If you have a high-end PSU (that tends to be a little larger in size), you may find the installation a little too tight on free space for managing cables.
Fractal Design Meshify C: Competition
The mid-tower segment for PC cases is incredibly competitive since it's the sweet spot for most PC builds. If you're building a PC in 2021, there's a good chance you'll be using a mid-tower chassis. There are more companies than ever making cases now too — even Razer came out with the Razer Tomahawk ATX case that's really good even if you're not a company fan.
Fractal Design priced the Meshify C accordingly since the company cut a few premium features usually on the specification sheet. At $90, it's a solid deal even at full price. An equivalent case in the form of the NZXT H510 Elite runs a little hotter (and louder) and costs $150. Cases also come down to personal preference and judging on looks alone the Meshify C can look a little lost in a sea of glass and RGB lighting.
Fractal Design Meshify C: Should you buy it?
You should buy this if you ...
Want a case with optimal airflow
Need a chassis with good thermal performance
Have a 240mm or 360mm AIO CPU cooler
You shouldn't buy this if you ...
Want to build a custom water-cooling loop
Desire the quietest PC case available
Need to install HDDs and a 360mm AIO CPU cooler
Have a large high-end PSU
The Meshify C was an interesting case for me to review since it's the first PC case from the manufacturer I've looked at in years. It's a departure from the premium feature set I'm used to with Fractal Design, but the company has done an excellent job at keeping cost low and ensuring there are enough reasons for someone to buy this case over everything else on the market.
This case is perfect if you want a case with optimal airflow. A 360mm radiator for a CPU AIO can be installed upfront and a single 120mm fan down below, with a further three 120mm blowers to handle exhausting all the heat. You'll be able to pack some considerable computing performance inside the Meshify C without encountering any thermal throttling.
Fractal Design had to cut corners with the case to keep the price down low. Because of this, you shouldn't buy one with the expectation of seeing plenty of audio damping. There's also a lack of support for water-cooling. While there's more than enough space inside for a small custom loop, Fractal Design has not provided any mounting options for pumps and reservoirs.
That doesn't negate the fact this is a killer mid-range case at a somewhat affordable price. There's far more to like than dislike about the Fractal Design Meshify C.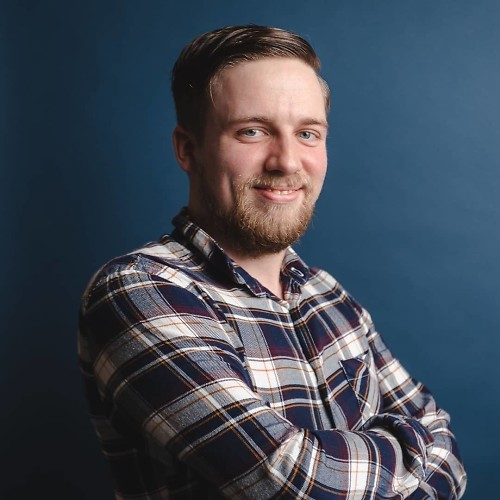 Rich Edmonds was formerly a Senior Editor of PC hardware at Windows Central, covering everything related to PC components and NAS. He's been involved in technology for more than a decade and knows a thing or two about the magic inside a PC chassis. You can follow him on Twitter at @RichEdmonds.