The Game Awards 2016: Here's who won at this year's ceremony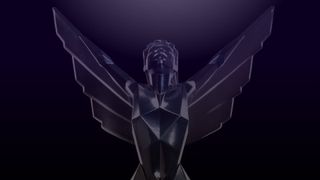 One video games industry's biggest award shows of the year, The Game Awards 2016, came to a close last night, crowning some of this year's best titles with the recognition they deserve. Having been three years since the ceremony's initial debut, The Game Awards have grown in scale – now offering 25 awards across a varied range of categories.
This year's show also appeared to see an increased mindshare among gamers, not only for the awards themselves, but the announcements made as a part of the event. Trailers debuted for a range of titles, including Halo Wars 2, Mass Effect: Andromeda, Telltale's Guardians of the Galaxy and Hideo Kojima's latest project, Death Stranding.
Here's a closer look at the winners in each category of this year's show; and the nominees who didn't quite make it. Below each award category are the titles nominated to receive it, with winners outlined in bold.
GAME OF THE YEAR
Overwatch (Blizzard)
DOOM (id Software/Bethesda)
Inside (Playdead)
Titanfall 2 (Respawn/EA)
Uncharted 4: A Thief's End (Naughty Dog/Sony Interactive Entertainment)
BEST STUDIO/GAME DIRECTION
Blizzard (Overwatch)
DICE (Battlefield 1)
id Software (DOOM)
Naughty Dog (Uncharted 4: A Thief's End)
Respawn (Titanfall 2)
BEST NARRATIVE
Uncharted 4: A Thief's End (Naughty Dog/SIE)
Firewatch (Campo Santo)
Inside (Playdead)
Mafia III (Hangar 13/2K)
Oxenfree (Night School Studio)
BEST ART DIRECTION
Inside (Playdead)
Abzu (Giant Squid/505)
Firewatch (Campo Santo)
Overwatch (Blizzard)
Uncharted 4: A Thief's End (Naughty Dog/SIE)


BEST MUSIC/SOUND DESIGN
DOOM (id Software/Bethesda)
Battlefield 1 (DICE/EA)
Inside (Playdead)
Rez Infinite (Enhance Games)
Thumper (Drool)
BEST PERFORMANCE
Nolan North as Nathan Drake, Uncharted 4: A Thief's End
Alex Hernandez as Lincoln Clay, Mafia III
Cissy Jones as Delilah, Firewatch
Emily Rose as Elena, Uncharted 4: A Thief's End
Rich Summer as Henry, Firewatch
Troy Baker as Sam Drake, Uncharted 4: A Thief's End
GAMES FOR IMPACT AWARD
That Dragon, Cancer (Numinous Games)
1979 Revolution (iNK Stories)
Block'hood (Plethora Project/Devolver Digital)
Orwell (Osmotic Studios/Surprise Attack)
Sea Hero Quest (Glitchers)
BEST MOBILE/HANDHELD GAME
Pokemon GO (Niantic)
Clash Royale (Supercell)
Fire Emblem Fates (Intelligent Systems/Nintendo)
Monster Hunter Generations (Capcom)
Severed (DrinkBox Studios)


BEST INDEPENDENT GAME
Inside (Playdead)
Firewatch (Campo Santo)
Hyper Light Drifter (Heart Machine)
Stared Valley (ConcernedApe/Chucklefish Games)
The Witness (Thelma, Inc.)
BEST VR GAME
Rez Infinite (Enhance Games)
Batman: Arkham VR (Rocksteady Studios/WBIE)
EVE: Valkyrie (CCP Games)
Job Simulator (Owlchemy Labs)
Thumper (Drool)
BEST ACTION GAME
DOOM (id Software, Bethesda)
Battlefield 1 (DICE/EA)
Gears of War 4 (The Coalition/Microsoft Studios)
Overwatch (Blizzard)
Titanfall 2 (Respawn/EA)
BEST ACTION/ADVENTURE GAME
Dishonored 2 (Arkane Studios/Bethesda Softworks)
Hitman (IO Interactive/Square Enix)
Hyper Light Drifter (Heart Machine)
Ratchet & Clank (Insomniac Games/Sony Interactive Entertainment)
Uncharted 4: A Thief's End (Naughty Dog/Sony Interactive Entertainment)


BEST ROLE PLAYING GAME
The Witcher 3: Wild Hunt – Blood and Wine (CD Projekt RED)
Dark Souls 3 (FromSoftware/Bandai Namco Entertainment)
Deus Ex: Mankind Divided (Eidos Montreal/Square Enix)
World of Warcraft: Legion (Blizzard)
Xenoblade Chronicles X (Monolith Soft/Nintendo)
BEST FIGHTING GAME
Street Fighter V (Capcom)
Killer Instinct Season 3 (Iron Galaxy Studios/Microsoft Studios)
King of Fighters XIV (SNK/Atlus USA)
Pokken Tournament (Bandai Namco Studios/The Pokemon Co.)
BEST FAMILY GAME
Pokemon GO (Niantic)
Dragon Quest Builders (Square Enix)
Lego Star Wars: The Force Awakens (TT Fusion/WBIE)
Ratchet & Clank (Insomniac Games/Sony Interactive Entertainment)
Skylanders: Imaginators (Toy for Bob/Activision)
BEST STRATEGY GAME
Civilization 6 (Firaxis Games/2K)
Fire Emblem Fates (Intelligent Systems/Nintendo)
The Banner Saga 2 (Stoic Studio/Versus Evil)
Total War: Warhammer (Creative Assembly/Sega)
XCOM 2 (Firaxis Games/2K)


BEST SPORTS/RACING GAME
Forza Horizon 3 (Playground Games/Microsoft Studios)
FIFA 17 (EA Canada/EA Sports)
MLB The Show 16 (SCE San Diego Studio/SIE)
NBA 2K17 (Visual Concepts/2K Sports)
Pro Evolution Soccer 2017 (PES Productions/Konami)
BEST MULTIPLAYER GAME
Overwatch (Blizzard)
Battlefield 1 (DICE/EA)
Gears of War 4 (The Coalition/Microsoft Studios)
Overcooked (Ghost Town Games/Team 17)
Titanfall 2 (Respawn/EA)
Tom Clancy's Rainbow Six Siege (Ubisoft Montreal/Ubisoft)
BEST ESPORTS PLAYER
Coldzera – Marcelo David (SK Gaming, Counter-Strike: Global Offensive)
Faker – Lee Sang-hyeok (SK Telecom T1, League of Legends)
ByuN – Hyun Woo (Starcraft 2)
Infiltrator – Lee Seeon-woo (Team Razer, Street Fighter V)
Hungrybox – Juan Debiedma (Team Liquid, Super Smash Bros.)
BEST ESPORTS TEAM
Cloud 9
SK Telecom T1 (League of Legends)
Wings Gaming (DOTA 2)
SK Gaming
ROX Tigers (League of Legends)


BEST ESPORTS GAME
Overwatch (Blizzard)
Counter-Strike: Global Offensive (Valve)
DOTA2 (Valve)
League of Legends (Riot)
Street Fighter V (Capcom)
TRENDING GAMER
Boogie2988
AngryJoeShow
Danny O'Dwyer
JackSepticEye
Lirik
MOST ANTICIPATED GAME
The Legend of Zelda: Breath of the Wild (Nintendo)
God of War (Santa Monica Studio/Sony Interactive Entertainment)
Horizon: Zero Dawn (Guerilla Games/Sony Interactive Entertainment)
Mass Effect: Andromeda (Bioware/EA)
Red Dead Redemption 2 (Rockstar Games)
What about you?
Do you agree with this year's results? Or would you have dethroned one of today's victors? Make sure to let us know in the comments section below!
Windows Central Newsletter
Get the best of Windows Central in in your inbox, every day!
Matt Brown was formerly a Windows Central's Senior Editor, Xbox & PC, at Future. Following over seven years of professional consumer technology and gaming coverage, he's focused on the world of Microsoft's gaming efforts. You can follow him on Twitter @mattjbrown.
Zelda is more anticipated than Mass Effect 4 or Red Dead Redemption 2? Yeah freaking right lol

Just as anticipated for me. It's an amazing series and the new game looks stunning.

VGAs proved themselves once again to be the most useless of the awards show. Geoff Keighly, go sit in the corner with your Doritos and Mountain Dew.

Is Overwatch the Emperor's New Clothes of 2016? It's good but I don't think it's great. It certainly doesn't appear to deserve all the hype and awards it's getting.

Yeah, seems a bit silly. I for one, have really been liking Tomb Raider, BF1, Doom, and Ori and the Blind forest (2015)

As a team based shooter it is literally flawless, the balance is incredible and also all additions are free bar cosmetics so nobody gets left out. And the most important thing is that it's still going to be played a decade from now. The same can't be said for most of the games on this list.

How did they choose Gamer?

They probally take in the views and subs, and stuff like that and compare them for where they are at, like a 1 mil subed YT with 500,000 likes would be equal to a 1,000 subed YT getting 500 likes or on that line

Why is Horizon only third in most anticipated...

It's not considered the most anticipated game. It's probably second for me, first is the game that won.

And of course bold doesn't work in the wc app, so can't see the winners....

That's a bummer. The winners are also the first listed for each category, though.

Do you have the new or old version of the app? Bold is working just fine for me.

No idea, latest I thought. Thought store apps updated automagically?

It works for me, maybe jump on the store and download again.

Yup, I've been using the old app. I recall writing in the app comments a long time ago there was no easy way to tell which one to download. Now at least the new one says it's specifically for Windows 10. Pretty clear from the other app comments I'm not the only one who had been using the old one though!

These awards are utter crap. How do games get nominated??? No Forza Horizon 3 or Gears 4 for example??? And best performance Uncharted 4? I'm guessing they mean voice acting and expression. Well I'm sorry but whether or not people liked the cinematic gameplay style to Quantum Break, no game comes close to the Acting, character expression and lipsyncing and Voice Acting in that game. Period. That game owns in that department. So yeah the games on offer have been bettered this year and then some.

Horizon 3 won Best Sports/Racing Game....

Actually the acting in Uncharted 4 is a lot more expressive and realistic than Quantum Break. No game comes close to it, I feel QB is let down by the direction personally the characters don't really grow and aren't given an opportunity to really care about anything that happens it's just "move on to the next set piece"

No where near. I've played both twice through. Uncharted 4 is good. But Quantum Breaks is movie level acting. That's the beauty of having actual real actors do the entire performance. What game people think is better as a game is up to them. But the acting and voice acting along with the emotion is alot better in Quantum Break. Alot.

Only from Aiden Gillen and Lance Reddick, no one else qualifies (maybe Dominic "can't remember his last name"). Plus most of the dialogue is cringe worthy. Quantum Break was let down by less than steller writing and direction, plain and simple. An actor can only do so much with what they have.

Um Sean Ashmore??!! The writing is fantastic for a cinematic game experience. Writing and plot are not actually Uncharteds strengths. Uncharted has so many plot holes throughout its series. And at times its writing is little better than an Indiana jones replica. Quantum Break pushed videogames to new heights in terms of storytelling and emotional performances.

Yeah, Sean actually doesn't really show much of anything throughout the game he has absolutely no character progression. Quantum Break in no way pushed new heights. Uncharted 4 developed the main character further through the relationship between Nathan and Sam and how that bond affected Nathan's other relationships, a lot of this carries through to the actual dialogue during gameplay as well, or want just reserved for cutscenes. But that's the thing, in uncharted you generally always had someone to create a dialogue with, whereas quantum break, outside of the early levels, you are alone and there wasn't much of an internal monologue.

Sorry. No way. Facial animation, voice acting and performances all are pushed to new levels in Quantum Break. Actual TV series quality. Uncharted is a good action shooter. But story isn't its strength. Animations and wet trousers are its thing. The story is convulted and generalised. With many plot holes. Quantum break is an awesome cinematic experience untouched in gaming.

Gears of War 4 absent in the best game category is criminal. Story and multiplayer are great.

Best fighter Street Fighter 5??? Lol. Killer Instinct has over 5 million more players than it. And no Halo 5 in Esports???? I guess they haven't seen the amount of viewers and players the Halo Championship gets every year. With a whopping million prize money.

This might be across all platforms, including Ps4 and PC. While esports is mostly PC, locking Halo 5 to Xbox probably doesn't help....

Nope, Uncharted 4 is not cross platform.

While Halo 5 is a big eSports title, as is GeOW4, the titles listed definitely have a bigger following from what I have seen. There is a reason most of the games there are much older titles.

The games listed in the reports section haven't even got half the players of Halo 5 based on sales. Barely a quarter. So I cant see any of them beating Halo 5 in popularity.

It doesn't matter how many average gamers play, it's about league.

Yeah I get that. Over 2.4 million watched the halo championships live. Is that popular enough to be considered Esports crown?? Problem is MS games always get a hard time in the videogame media no matter how good they do. Sony always get a free ride on so many things. Sad but definitely true.

I was hyped for overwatch. Played it for a week and that was it. I really dont see how that is got. I spent more time in battleborn. I understand most of this stuff is subjective as to what each person finds fun, but out of everyone i know that bought ow, only one guy still plays it. It just makes one feel like these awards are just like Hollywood's, they are useless and meaningless.

Pretty much describes any awards show. Even viewers choice is just an award given to whoever had more fans that showed up to vote. All pretty useless. People like what they like and usually for a lot more differing reasons than a select number of categories/genres can ever properly narrow it down by.

Probably due to it being just released. Should definitely get something next year though (judging from my experience so far).

This bullshit! Freaking uncharted 4 & bloody overwatch over Quantum Break??

I really don't understand why people think Quantum Break is good enough to win an award, I get personal opinion and all that but from an objective technical/critical standpoint it really doesn't deserve any kind of accolade and I enjoyed the game enough to play through it twice.

Without a doubt it should win best story and best acting. By a country mile. The story is nigh on perfect against the real time theories currently. And is one of the most coherent stories in gaming. It should definitely win at lest 2 awards hands down.

King's quest should be on there somewhere. It was a great game, easily in my personal top 5 for the year.

Pokémon go doesn't deserve to be on that list. Without true gameplay, glitches, broken servers and a lot of problems I just don't see how its on the list

Uncharted 4 was worth getting a PS4 for.... but, i was a big fan of the series...(I own about 4-5 games for the PS4, I own about 50+ on my Xbox one)

These really are a joke, right? How can Doom be a better "action game" than Overwatch, but Overwatch beats it for GotY? If think "action game" basically says that a game fits that play style best. So, if Doom is better in that respect, how does Overwatch overtake Doom as a better overall game when Overwatch couldn't even bother with a story/campaign mode like the well-received offering from Doom? Makes it sound like the Doom award is just a consolation prize for being good. Either way, their logic is inconsistent in this stuff, and I can't respect the results.
Windows Central Newsletter
Thank you for signing up to Windows Central. You will receive a verification email shortly.
There was a problem. Please refresh the page and try again.