F1 Manager 23 is another great F1 experience and does so many things right, but its lack of multiplayer causes it to fall short of being one of the greats.
Pros
+

Really authentic experience

+

It isn't easy

+

New game modes add some much-needed variety
Cons
-

No multiplayer

-

Some on track events happen too frequently

-

The UI occasionally breaks

-

Inconsistent penalties
Why you can trust Windows Central Our expert reviewers spend hours testing and comparing products and services so you can choose the best for you. Find out more about how we test.
There's a very good chance if you're reading this that you're an F1 fan and you now have more ways than ever to enjoy the sport, from the live racing, to Drive to Survive and the games with F1 23 and now, F1 Manager 23. F1 23 is a solid game that allows you to fulfil your virtual racing dreams. But what if you don't want to do any racing? What if you love F1 but racing games aren't your thing? Well, that's where F1 Manager 23 comes in.
Last year saw the release of the first F1 Manager which laid out a solid basis on how to do an F1 management game. There were however a number of areas that people wanted to see expanded and improved, so now we have F1 Manager 23 here to do just that. It brings a raft of improvements and new features that really make the game a more compelling experience.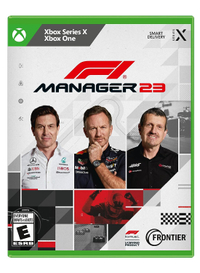 Get out of the driving seat and onto the pit wall in the best motorsport management game you can get your hands on. Take your favorite team to the title and live out your dreams.
Buy now: Amazon (Xbox) | CDKeys (PC)
All new modes
This being a licensed F1 product means we get the fantastic F1 intro upon booting up the game and then we hit the main menu. Whilst listening to more official F1 music here we have a number of choices as to what we can jump into. There's the main focus of the game which is the Career Mode. As always this takes you through an entire season with all of the variety that F1 team management brings.
A new mode this year called Race Replay is very interesting in that it allows you to take control of whatever team you like during one of the races that has already taken place in the real F1 championship, letting you put your own spin on it. It's also a good way to get used to the game before jumping into Career Mode. The same goes for the third mode called Exclusive Scenarios. This drops you into an extraordinary situation that you must adapt to. If you don't have the time for Career Mode these other two options are nice to have, because Career does take up a lot of time.
I jumped into Career Mode as being a first-time manager, as someone who doesn't often play management type games and who didn't play last year's game. This means you get more explainers on how everything works. I naturally chose McLaren as my team (Papaya fam for life!) and right away I started spending the budget I had. It's very easy in games like this to keep spending the cash on the most pointless things and I am the type of person that does this. Fortunately, I was a little more restrained and managed to save most of my budget for research of new parts.
You are provided with limited time and resources for this research. You get a set amount of time in the wind tunnel as well as the amount of CFD (computational fluid dynamics) you can use for each ATR (Aerodynamic Testing Restrictions) period. This is just like F1 in real life. And the number of engineers you have dictates how long this research will actually take. You can increase this by expanding your facilities, but you also have to be aware of how much you spend, as each season there's the now famous F1 Cost Cap to deal with. And since your game will continue into the next season you will suffer the consequences of this should you go over budget.
I do really like what it allows you to do with the pit crew. You can schedule when they train, rest or do pit-stop drills. Making them do too much will cause them to be fatigued however and this can lead to more mistakes in the race, so you have to be really careful not to over work them. Drivers also react to decisions taken during the races. There's a Driver Confidence rating which will become more negative as things go wrong, such as penalties or losing places. Or it can become more positive if the driver is gaining positions.
Driver Tactics also play into driver confidence. You can ask them to defend harder, be more aggressive with overtakes, only drive in clean air and to not ride over high kerbs. That last one by the way; ask the drivers to not ride the kerbs during the race and your tire temperatures won't spike so high, which will allow your drivers to be more aggressive with tire usage (wink wink). These things and more play into what events can occur during a race.
My first couple of races went well...
The first race of the season is in Bahrain. Practice sessions are simulated to help ease you in, however I found this didn't result in the drivers being very happy with their set-ups, which of course caused them to be slower. Qualifying went well, but once I got to the actual race even though this is on the easiest settings, I was actually shocked at how difficult it was! This could just be my lack of experience with this type of game, but I do have a good understanding of F1, so I wasn't really sure what I was doing wrong if anything.
Qualifying went well for Lando Norris bagging 14th place, but for Oscar Piastri he ended up being dead last due to the Alfa Romeo of Zhou crashing into the back of him and damaging the car. However, no penalty was dished out and a pattern I noticed is that the penalties are indeed pretty inconsistent at times. The race was a disaster. Lando spun part way through the race and Oscar was last for pretty much the entire thing. In the 7th fastest team I finished dead last. No points. I found myself questioning reality and how this could even be possible, but we moved on. Upgrades arrived. My optimism for the next race at Saudi Arabia's Jeddah circuit was much higher.
For the second race at Jeddah, I felt like I had more of an understanding of how the game worked. Managing the drivers ERS (Energy Recovery System) better, working with an improved tire strategy after a Red Flag causing crash at the start allowed me to change this up. I enjoyed this immensely and you get really engrossed in the finer details of what's going on; thinking about what the teams around you are doing and how you can get ahead of them. The race was good. I managed to get Lando Norris to 16th place. With a team that is expected to be in the top 14 I was struggling, even with upgrades and feeling like I was playing quite well.
Of course, I'm not used to management games, and it could be more that I'm not doing the right upgrades or I'm getting set-ups wrong etc, but this didn't bother me. I really enjoyed the challenge it provided, and I think these kinds of games should be challenging. If it's easy you're not really learning to manage anything. Just be mindful that the board will have you sacked at some point if you don't start meeting their targets for the season!
No multiplayer?!?
There's a big problem with this game unfortunately and this came up while I was streaming it and chatting to a few of my friends. There's no multiplayer. We got to the point where we started talking about this and I said something along the lines of "Imagine how good this could have been with multiplayer and going through a season with your mates managing different teams...", and this left all of us feeling a bit down about the game overall. My friends were hugely positive about the prospect of it being an option in future.
Don't get me wrong it's a solid game for solo play, but I feel like games like this really should have multiplayer. It would be far more engrossing, and it can open up some great possibilities for content creators as well as people just wanting to play with their mates. For a game that is a yearly sports title release it really needs to increase its value proposition. Multiplayer would do that. It would get far more people interested in playing the game long term and I believe more of an interest from content creators in the F1 community would bring a huge financial benefit. Make it happen Frontier I beg of you!
Just to note, when it comes to graphics this is not a demanding game and if you prefer to watch the races as they play out it looks decent enough. The physics look a little janky though. Overtakes look clumsy and if there's a crash, you'll be lucky if you even understand what has happened until the game tells you. And please can we have better faces for the drivers because they look so strange haha, but at least they make us laugh.
There are small issues with the UI such as not being able to go back in an upgrade menu that then forces you to upgrade to get out of it. Then there's a situation where I seem to be coming together with Alfa Romeo cars a lot. This is also happening in reverse for two of my friends playing the game with Alfa Romeo often colliding with McLaren. It's not a big deal, but it just seems odd. I'm playing the game on an Nvidia RTX 4070 alongside an AMD Ryzen 9 7900. Ultra settings. It's a management game. You'll have nothing to worry about. If you're playing on an Xbox Series S/X I don't expect you'll have any issues either with a very easy 60FPS.
A promising future
If you're an F1 fan and like management games, then there's literally no better experience out there. However, that element of having to play on your own and the fact that each race can take up a significant amount of time means it isn't going to appeal to many. Multiplayer is the fix for this. It will build a true community for this game and allow the developer Frontier to invest more in future iterations, which should solidify its position in the ever-growing line-up of enthusiast motorsports games.
I think the future for this series is bright. It isn't perfect right now by any means, but it has built upon the solid foundation laid out by F1 Manager 22. Now they need to make this into a game that is worthy of having to buy a new copy every year, which will be very difficult to do; I do think yearly DLC content would be a better way to go. For now, I'm going to keep working on my management skills and hope that by the time multiplayer is added to this series, I'm not going to end up in last place against my mates.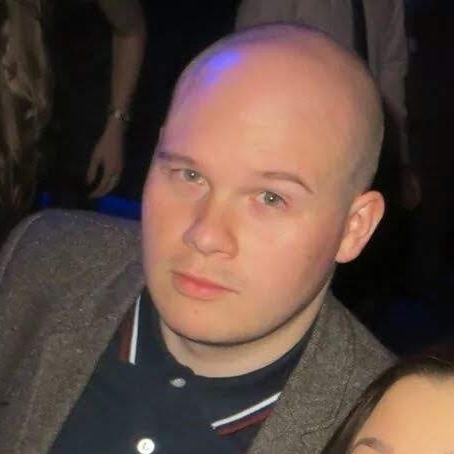 Dan is a tech contributor on Windows Central. A long time Xbox gamer and former partner on Microsoft's retired streaming platform Mixer, he can often be found crying into a cup of tea whilst thinking about Windows Phone. You can follow Dan on Twitter where you will find him talking about tech, Formula 1 and his latest victories in Battle Royale games.