F1 23 falls short in the same areas as its predecessors have over many years. There's a great single player experience let down by a completely neglected multiplayer, which brings the games longevity into question. Those who love the F1 games regardless will find this iteration to at least be better in some ways.
Pros
+

Improved handling experience

+

Lots of single player features that improve upon last years game

+

Better for controller players
Cons
-

Penalties are wildly inconsistent

-

Getting stuck in loading screens gets tiring quick

-

Multiplayer is generally broken and this has been the case for years
Why you can trust Windows Central Our expert reviewers spend hours testing and comparing products and services so you can choose the best for you. Find out more about how we test.
F1 in 2023 is being supremely dominated by Red Bull and their lead driver; two times World Champion Max Verstappen, and now your chance has arrived to dominate F1 in the virtual world with F1 23.
The sport has seen an explosion in popularity over the last several years due in part to the Netflix series 'Drive To Survive', as well as managing to appeal to a younger audience in general. So, you would expect the official F1 games from Codemasters, who became part of EA back in 2021 with a $1.2billion purchase, to get a significant uplift in quality and features to appease that growing fanbase. F1 23 is the first game made fully under that EA banner, but unfortunately it appears EA Sports is not in the game. We'll get to that.
As with all yearly update sports titles it's all about minor improvements. It always gets the adrenaline pumping to see that official F1 intro just like you would when watching a race on the tele. You can expect to see all of the car liveries as they are in real life, drive the tracks mostly found on the F1 calendar and even hit some tracks, like Las Vegas before the real drivers even get a chance to. You can see the improvements made to the presentation of the game, at least on the top layer of the UI. Once you delve into the settings it will look very familiar to anyone who has played in the last few years.
Disclaimer: This review was made possible by a review code from EA Codemasters. The company did not see the contents of this review before publishing.
It looks really good
In terms of the game's performance on PC, this is one of the easiest games out there to run. You definitely don't need the latest specs to get great results. My PC build runs an AMD Ryzen 9 7900 with an Nvidia RTX 4070 which is a pretty solid spec right now. With settings on High plus running features like Nvidia Reflex and DLSS in Quality I was hitting highs of over 200fps in 1080p. I really need a new monitor! Very happy with that though and it looks
For those of you playing on Xbox you will also get a great experience here, especially on the Series X/S with 4K, 60fps and 120fps options. And nobody will feel left out like they did when I was streaming F1 a few years ago as cross-play is once more included, a feature that was introduced in last year's game.
Unfortunately, I don't have a racing wheel right now to test the game with, but it usually plays very nicely once you dial in your settings. What I can say though is that for those on controller, which will clearly be the majority there has been a big improvement here. In F1 22 it was very easy to spin out on some corners where you would have had little issue in previous games, especially if you had turned down the Traction Control.
F1 23 corrects this and makes it much more enjoyable for controller players. Now you can find it much less problematic when you turn down the traction control, which makes you a lot faster out of the slower corners. You can of course turn traction control off entirely if you want to get really wild as well as change a whole host of other settings and assists. The handling overall feels really good. Highly responsive and on point.
The neverending F1 story
The single player is clearly the main focus. The highlight of the single player experience is what Codemasters calls 'Braking Point'. The first iteration of this released last year with F1 22. For F1 23 it is aptly named 'Braking Point 2'. This is meant to be more of a story based mode that starts off with you playing as a driver called Aiden Jackson in a new F1 team on the grid called Konnersport. This begins in the 2022 season before moving into 2023 with all the drama that can bring. You'll be placed in certain scenarios with objectives to attain. Some even have pre-determined outcomes.
You'll even take part in F2 races, which is the category below F1. It's slightly jarring at times with the commentary post-race not really making sense with what you just achieved and the dialogue being overly dramatic so much as to making the various drivers you'll play look like brats. However, it's as close to a story mode as you're going to get and it's definitely something fans will love to play for something a little bit different to the repetitive nature of a career mode. It feels a little out of place to me and there's definitely other areas of the game they could spend that much needed time on.
My Team is still my favourite single player experience on any F1 game, found under Career Mode. You effectively are the 11th team on the grid. You manage and race for the team which means you have to take care of development, resources and hitting sponsor targets. It's really immersive and actually quite challenging, more so in the earlier races whilst you're trying to compete with the development rates and speed of more established teams. Most people I know that play F1 also play this mode the most so it would be nice to see them focus on improving the experience further instead of having a story mode that makes little sense.
Career mode also gives you the option of running a more traditional experience where you play as one of the drivers and work your way through a championship without the extra fuss of having to manage anything like car performance or. It's the F1 experience in its simplest and purest forms.
I'm a little unsure what to make of F1 World. It seems to be used as a sort of social hub where you can check out your racing license, look at all of the trophies you've earned in various races throughout single player and multiplayer, plus it's where you can spend all of the money you want on cosmetics because that has to be in every game these days. There is a Podium Pass too. See it as F1's 'Battle Pass' which you see in many shooters these days. It's not really needed and even though players gave plenty of negative feedback when it was first introduced, it seems Codemasters would rather ignore this as they seem to be doing with other issues in the game.
In the same place you'll also find the multiplayer modes. There's Social Play where you can join any lobby that's open to you. Hosts will usually specify whether their lobby is for beginners or if they would prefer people who have experience in F1 and of racing online. There's also Ranked Play, which is where the racing license comes into play. It will determine who you can race against, and whilst you're at the lower echelons of the license it even forces players to race in a ghosted state. This stops players purposely crashing into those playing fairly and makes it a more enjoyable experience later on for those climbing the ranks who intend to race in the correct manner.
Every so often Codemasters will have time limited events that you can take part in to test yourself against other players, but if you want all the time in the world to hone your skills around a particular track then the classic Time Trial mode is there for your never-ending pleasure. Maybe hit the new Las Vegas circuit before the real drivers take to the circuit later this year. Or take on the tracks that aren't on the calendar officially with Portugal's Portimao and China.
Multiplayer...yeah this isn't good
The multiplayer gameplay is where things start to fall apart though. For those of us who have played most years of the F1 games from Codemasters we know this is always neglected, to the point of being totally ignored every single year. Unfortunately, this year is no different. I honestly don't know how there isn't more of an uproar from fans over this considering how long this has been a major sore point.
Here are a few of the things that tend to go awry in basically every multiplayer session you will have:
Getting stuck in loading screens after a race which force you to restart the game.
Wildly inconsistent penalties that you can receive more often than not due to other players doing something wrong.
The game will randomly crash (Not sure if this is a PC specific issue).
Being unable to mute players whilst in an online race.
One of my hopes for EA buying Codemasters was that the multiplayer would finally be looked at seriously, especially when you have more and more fans of the sport buying the game and wanting to play together online with their friends around the world. You could compare the online functionality to F1 2013, and you would get just about the same experience. I used to stream F1 2019 daily on Twitch and I can tell you that getting stuck in loading screens, black screens and game crashes gets old very quickly.
It's particularly annoying when it happens in pretty much every lobby you join within a matter of two or three races, if you're lucky. F1 2020 had the same problems and I pretty much stopped streaming the game. F1 23 is literally no different in this regard. We have F1 Esports with professional gamers who are affected by bugs in a serious manner. Their careers rely on the game working correctly in an online environment and yet Codemasters just brushes over it like nothing is wrong.
A game of two halves
It's very simple for those looking at buying F1 23. If you love single player, then go for it. You won't find a better experience out there and there's an abundance of modes to keep you happy and entertained whilst making you feel like you're the next Lewis Hamilton. On the other hand, if your primary focus is multiplayer as it is for me, you will likely be very disappointed at the state of the game after spending your hard-earned money on it. I'm not saying don't buy it. Just be aware that there are serious problems here that haven't been fixed or even taken seriously for over a decade.
Even with all that, when you have a great race online against people who are respectful, who know how to race and the game actually works as expected, there's simply no other experience like it. I just wish Codemasters actually cared about the players who love the game enough to make sure these experiences were more likely to occur than not.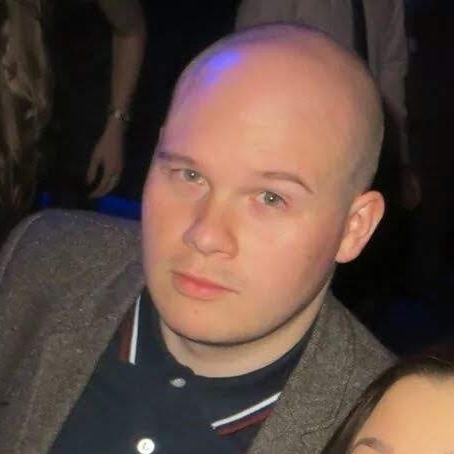 Dan is a tech contributor on Windows Central. A long time Xbox gamer and former partner on Microsoft's retired streaming platform Mixer, he can often be found crying into a cup of tea whilst thinking about Windows Phone. You can follow Dan on Twitter where you will find him talking about tech, Formula 1 and his latest victories in Battle Royale games.