The force is strong with this Steam sale, save big on Star Wars games
May the 4th be with your wallet.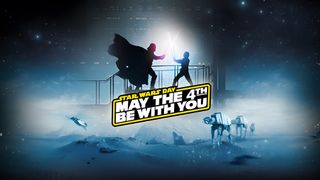 (Image credit: Steam)
May the 4th is here, a big date in every Star Wars fan's calendar, and to celebrate Steam have some huge discounts on a bunch of great Star Wars games, up to 85% off individual titles to big value gaming bundles. Believe it or not, there are over 200 games on sale so whether you want to join the Rebels or the Empire, you better get your wallet ready.
Top Steam Star Wars game deal quick picks
---
Recommended Star Wars games
Since there is so much choice you may want to narrow your purchases down to a few titles and not know where to begin, so we've listed three of our favorite picks, starting with the one still riding high in the Steam sale charts.
Lego Star Wars: The Skywalker Saga
If anything can make playing as your favorite Star Wars characters even more fun, it's playing them as lego minifigures. The Lego games are renowned for their addictive gameplay and comedic delivery of great stories, and the Star Wars Lego games are no different. The Skywalker Saga lets you play through all nine of the Star Wars films in any order, solo or in local multiplayer couch co-op. Just don't hold us responsible for any arguments caused over whether the release order or chronological order is correct.

We recommend laying down your bucks on the Galactic Edition specifically as it comes with six new character packs that add a whopping 30 new playable characters to the games from shows like Andor. The Clone Wars and The Mandalorian. It's only $8 more than the standard version right now for all of that extra content.

LEGO® Star Wars - The Skywalker Saga: Galactic Edition | $69.99 $27.99 (-60%)
Knights of the Old Republic
When Knights Of The Old Republic (KOTOR) was first released in 2003, it was the fastest-selling game on Xbox, and for good reason. KOTOR was one of the first Star Wars RPGs that let you create your own character and align yourself with either side of the Force. Decisions made in the game would affect the story and fate of other characters in a way that inspired other RPGs that came after it such as Mass Effect, Dragon Age and Deus Ex.

The events of KOTOR take place thousands of years before the events of the movies in the franchise, so you can dive right in with no prior Star Wars knowledge if you're a newbie and still enjoy what is widely regarded as one of the best RPGs of all time.

STAR WARS: Knights of the Old Republic | $9.99 $3.49 (-65%)
Gaming mice deals: Walmart | Best Buy | Amazon | Dell | Newegg | Razer
Star Wars Battlefront 2
From controversy to redemption, Star Wars Battlefront 2 is legendary in the gaming community for positive and negative reasons alike. The multiplayer shooter from EA was released in 2017 to much anticipation from Star Wars fans and gamers alike but quickly became a punching bag due to its implementation of loot boxes and predatory microtransactions. The backlash was unprecedented and the game, despite its great quality, received wholly negative reviews and low sales. The whole furore over its pay-to-win mechanics sparked a wider debate in the gaming industry over the ethics of loot boxes, leading to tighter restrictions and even full-on bans in some countries.
Gaming headset deals: Best Buy | Walmart | Amazon | Razer | Dell
It's not all doom and gloom however, as EA has managed to turn the game and its popularity around by implementing drastic changes, removing loot boxes from the progression system and adding more content over the years. It still has an active player base, and an engaging single-player campaign that's well worth a playthrough. We recommend the Celebration Edition as it includes the base game, a bunch of customization content and some easter eggs from Star Wars: The Rise of Skywalker. STAR WARS: Battlefront II: Celebration Edition | $39.99 $9.99 (-75%)
If you're looking for any of the above games to play on your Steam Deck, or are just going to go ham on the sale, you're going to need to upgrade your storage if you haven't already. External microSD cards are perfect for this and we recommend this Samsung Evo Select as it's the most easily available at Amazon.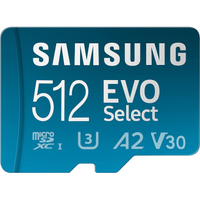 Whether you're a fan of the classic Star Wars Trilogy, the prequels, sequels or multiple spin-offs, there's a game for you in this Steam sale. Hurry though as the sale will be gone quicker than a TIE Fighter, so don't miss your chance to pick up some classics. May the 4th be with you!
Get the Windows Central Newsletter
All the latest news, reviews, and guides for Windows and Xbox diehards.
Jen is a News Writer for Windows Central, focused on all things gaming and Microsoft. Anything slaying monsters with magical weapons will get a thumbs up such as Dark Souls, Dragon Age, Diablo, and Monster Hunter. When not playing games, she'll be watching a horror or trash reality TV show, she hasn't decided which of those categories the Kardashians fit into. You can follow Jen on Twitter @Jenbox360 for more Diablo fangirling and general moaning about British weather.