Street Fighter 6: All characters ranked by hotness
Who is your main...pick for a date?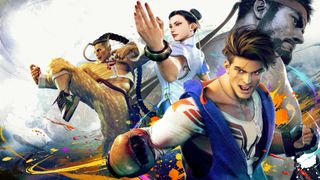 (Image credit: Capcom)
Capcom's big fighting game is here, but there's still important questions that need to be answered.
Foremost among these questions: Who are the hottest characters in Street Fighter 6? It's not as obvious as it might seem at first glance. Thanks to the rendering capabilities of the RE Engine on modern gaming hardware and the utterly-unleashed artistic direction of the game, there's a plethora of hot characters here. More hot than not, really.
Having spoken to a range of people — from Street Fighter fans to those who have never played it, with a wide range of tastes — I've come up with the only objectively correct list. So, here is it: Street Fighter 6 characters ranked by hotness...as well as other aspects like their personalities.
Street Fighter 6 Deluxe Edition
A big part of fighting games is all the characters that come post-launch, which means even more opportunities for Capcom to unleash incredibly attractive characters on the audience, especially if there are certain returning characters from games past.
Street Fighter 6 characters ranked by hotness
More Street Fighter 6
- SF6: Switch to Classic controls
- SF6: Unlock costumes and colors
- SF6: Play online with friends
Below, I've gathered some quick facts and details that back up the ranking, starting at the lowest tier characters and working up. I've also got details such as their ages, though take these with a grain of salt: Street Fighter has always played fast and loose with aging. Naturally, this list will be updated over time as the cast grows via post-launch DLC.
An important note: If there's a character you don't see on this list, that's for a darn good reason.
Blanka
Height: 6'4"
Weight: 216 lbs
Age: Unknown
Likes: Samantha, Blanka-chan dolls
Dislikes: Army ants
Tier ranking: D-tier
He's a nice guy, but...c'mon. Look at him. I understand that "ugly cute" is a thing, but from all the artists I follow and people I've talked to, Blanka's name never comes up. He's at the bottom of the bottom tier.
Dhalsim
Height: 5'9"
Weight: 106 lbs
Age: >60 years
Likes: Meditating
Dislikes: Distractions, harming others
Tier ranking: D-tier
I understand that stretching limbs has its appeal, but time has not been kind to Dhalsim's physical form. And he's probably okay with that, being focused on inner harmony and peace! Still, it earns him an extremely low-ranking spot.
E. Honda
Height: 6'1"
Weight: 302 lbs
Age: Late 30s/Early 40s
Likes: Baths
Dislikes: Indecisiveness
Tier ranking: C-Tier
Being clean and having a great appetite are good pluses, but the sumo vibe and lifestyle is going to be hugely off-putting. Not because he's big (just check Twitter when the design for Thor in God of War Ragnarok was shown) but the angry face paint just isn't doing it for many people.
Guile
Height: 6'0"
Weight: 218 lbs
Age: 63
Likes: Watching sports, dog walking
Dislikes: Secretive people, layabouts
Tier ranking: C-tier
With fantastic arms and a no-nonsense yet still wholesome personality, Guile makes a great first impression. Unfortunately, he loses some ground with that haircut. I know it's iconic, but that's not because it looks good dude.
Luke
Height: 6'1"
Weight: 198 lbs
Age: Late 20s
Likes: Travelling, PC games, wacky T-shirts
Dislikes: Horror games
Tier ranking: C-tier
Luke is a Capital-G Gamer (derogatory) that hates horror games, and he's a mercenary, meaning he's not making a great impression from the start. He's handsome enough, but the childish haircut and attitude drag him down massively here. Maybe check in 10 years to see if he's grown up yet.
Dee Jay
Height: 6'0"
Weight: 203 lbs
Age: 57
Likes: Singing, dancing, hollering
Dislikes: Silence
Tier ranking: B-tier
As a professional musician and dancer, Dee Jay is certainly going to stay on beat. He represents everything there is to love about the laid-back party lifestyle, so he definitely knows how to have a good time.
Jamie
Height: 5'9"
Weight: 170 lbs
Age: Mid-20s
Likes: Yun, Yang, dancing, his grandmother
Dislikes: Getting lectured, arrogance
Tier ranking: B-tier
An athletic dancer, Jamie makes a great debut into the roster here, as there's no denying how in shape he is. Anyone that can chug alcohol and stay that quick on their feet has got the right moves. That said, his attitude may be a bit off-putting for some.
JP
Height: 6'3"
Weight: 214 lbs
Age: Late 60s/early 70s
Likes: Chess puzzles, cleaning, local cuisines
Dislikes: Stains on his clothes, sleep
Tier ranking: B-tier
For all of you that tend to get thirsty over older gentlemen, here you go. This is your icon. The cane, the walk, the beard, the fashion sense, all of it. You're set from now on. He's also evidently fond of cats!
Kimberly
Height: 5'6"
Weight: 134 lbs
Age: Early 20s
Likes: 80's music, sneakers, large numbers
Dislikes: Tear-jerker movies
Tier ranking: B-tier
For the younger audience, Kimberly is definitely relatable and attractive. She's brainy (having graduated college a bit early) and has a range of interests to the point you know she can hold a conversation.
Ken
Height: 5'9"
Weight: 183 lbs
Age: 58
Likes: Family
Dislikes: Pointless meetings
Tier ranking: B-tier
Ken is having a bit of a rough time. Framed for criminal behavior and divorced, he's not really living his best life. He's still got the rugged charm to pull you in, but a haircut and some personal grooming wouldn't hurt. Plus, he invested in cryptocurrency, and we have to ding him a bit for that.
Manon
Height: 5'9"
Weight: 129 lbs
Age: Early 30s
Likes: The color gold, cosmetics, her family
Dislikes: Crowds, chatterboxes
Tier ranking: B-tier
Manon has the diva catwalk strut down, which is instantly going to put her on many people's admiring radar. If you're not into the whole fashionista personality, then you probably won't find her that compelling.
Juri
Height: 5'5"
Weight: 126 lbs
Age: 38
Likes: Motorcycles, spiders
Dislikes: Buzzkills, rules
Tier ranking: A-tier
There's two camps of people interested in Juri. The first group is for anyone that's into crazy girls that are probably not going to have a healthy relationship with you, and we've all been there. The second group? You know who you are.
Marisa
This picture should be shown next to "muscle mommy" in the dictionary. The tallest woman in the franchise, with enough power to break you in half. She's also confirmed to be bisexual, so men and women alike can file in to have their spines snapped.
Height: 6'8"
Weight: 269 lbs
Age: Mid-30s
Likes: Worthy opponents, ossobuco, fine arts
Dislikes: Heights
Tier ranking: A-tier
Zangief
Height: 7'0
Age: 67
Likes: Wrestling, Cossack dancing
Dislikes: Projectiles
Tier ranking: A-tier
There's going to be a small minority of people who think this is still too low, and I respect their opinions. The ridiculously over-the-top physique just speaks for itself here. That said, he might be a bit too focused on improving himself and his students to make time for anyone else in his life right now.
Cammy
Height: 5'5"
Weight: 134 lbs
Age: 49
Likes: Cats
Dislikes: Everything (if she's grumpy)
Tier ranking: S-tier
We're at the cream of the crop now, and there's no denying that Cammy is one of the reigning champs for good reason. It doesn't matter if you prefer her old outfit or her new one, she's one of the hottest here. Plus, she makes sure you won't have to pay for a chiropractor!
Chun-Li
Height: 5'7"
Weight: Secret
Age: 55
Likes: Days off, shopping with Li-Fen
Dislikes: Crime, indecisiveness
Tier ranking: S-tier
I mean, come on. Chun-Li is an icon, and rightfully so. All these years later, she's still got the best thighs in fighting games. She's the Classic Coke of characters, and that's not going to change any time soon. Also, she inspired this amazing tweet from the sadly now-defunct Jiggle Physics podcast:
"I'm not going to lie, this is a very mesmerizing gif."Jiggle Physics: The Sequelhttps://t.co/cD45QcwAQwJune 8, 2022
Ryu
Height: 5'9"
Weight: 187 lbs
Age: 58
Likes: Martial arts
Dislikes: Spiders
Tier ranking: S-tier
Street Fighter 6 was initially announced with a look at Ryu's muscles, which should make his placement in this list fairly understandable, regardless of preference. He's never looked better and earns his place alongside Chun-Li and Cammy as the best of the best.
---
That's everyone! Here's the final tier listing that we've got:
Swipe to scroll horizontally
| Tier Ranking | Characters |
| --- | --- |
| S-Tier | Cammy, Chun-Li, Ryu |
| A-Tier | Juri, Marisa, Zangief |
| B-Tier | Dee Jay, Jamie, JP, Kimberly, Ken, Manon |
| C-Tier | E. Honda, Luke, Guile |
| D-Tier | Blanka, Dhalsim |
Just have fun!
It really doesn't matter what your preferences are, Capcom has made sure there's something for everyone in Street Fighter 6. With more characters coming post-launch, that'll only improve over time.

In our Street Fighter 6 review, writer Miles Dompier shared that " Capcom continues to demonstrate precisely how a team can triumphantly transform established IP. The blood, sweat, and style pouring from nearly every moment in Street Fighter 6 will delight newcomers and veterans alike."
Get the Windows Central Newsletter
All the latest news, reviews, and guides for Windows and Xbox diehards.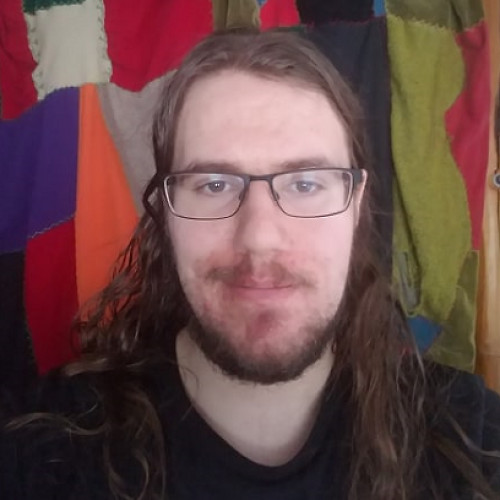 Samuel Tolbert is a freelance writer covering gaming news, previews, reviews, interviews and different aspects of the gaming industry, specifically focusing on Xbox and PC gaming on Windows Central. You can find him on Twitter @SamuelTolbert.