The top 7 Xbox and PC games I saw at Gamescom 2023
A bright gaming future awaits.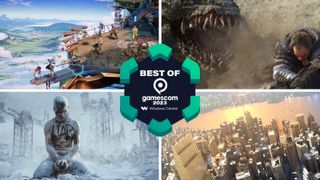 (Image credit: Windows Central)
As I write this, I'm recovering mind, body, and soul from the all-encompassing, all-sensory euphoria that is Gamescom.
Last year's Gamescom was a muted affair. The first since the height of the pandemic, many publishers opted either for smaller events or absence entirely. Microsoft had a small presence, perhaps the smallest presence I've seen from the publisher in my eight years of hitting up Gamescom. Other publishers, such as Sony and Nintendo, didn't appear at all. A lot can change in a year, though.
Quick tour of the Xbox Gamescom experience. pic.twitter.com/Gg9VQt1l25August 25, 2023
This year's Xbox booth at Gamescom 2023 was the biggest I've ever seen from the company, even counting for E3 and other major events. It was the emergence of a new Xbox, one where Bethesda games are now part of Team Green, rather than separated out into another hall. Starfield, Elder Scrolls Online, and even Fallout had a presence on the stage floor, flanked by major upcoming titles like Stalker 2, Forza Motorsport, and many more.
I got to check out dozens of games from publishers of all shapes and sizes throughout the event. Some I can talk about now, others are under embargo until a later date. However, ahead of my ongoing preview coverage and content, I just wanted to jot down my 7 best experiences from Gamescom 2023, for upcoming Xbox games and upcoming PC games alike.
Towerborne
I'd heard about Towerborne a few years ago, under its codename Project Belfry. Within some of the documentation we received from our sources, it seemed emphatically that Towerborne was a side-scrolling beat 'em up, with an edge of action RPG traditions. If that sounds enticing, wait until our full preview coming up in the next couple of weeks.
Towerborne absolutely nails its premise, set in a cataclysmic, but hopeful world where a mysterious event has left the realm with only one safe place: the Belfry. It's from here where players can band together in teams of four either online or via local co-op, and battle to gradually turn the tide against this unnamed encroaching corruption.
Where Towerborne excited me the most was in its combat, although its gorgeous side-scrolling Ori-esque art certainly helped. A weighty, tactile weapon feel accompanies a variety of loot, build opportunities, and deep skill expression to make this my unexpected game of the show. Towerborne was fantastic, and Stoic could be on to a big win here.
Frostpunk 2
Frostpunk was a city-builder with an edge of survivalism and deep societal mechanics from 11 Bit Studios. The game enjoyed a rapturous life cycle, warranting large DLC expansions that vastly expanded the original game, which was arguably one of the best games of 2018. Since then, fans have been wondering what might come next, especially since 11 Bit Studios isn't exactly known for sequels. Well, this is one instance where Frostpunk couldn't be ignored.
Behind closed doors at Gamescom, I was treated to a lengthy demo of this upcoming sequel — Frostpunk 2. While I can't say much more than that right now, I do have a preview coming, and I don't think they'll mind me calling it one of my top games of Gamescom 2023. Frostpunk fans, please stay tuned.
Cities Skylines 2
Cities Skylines II was announced a short while ago, perhaps somewhat unexpectedly. The original game is still excellent and has mountains of DLC that expand the base game far beyond its original premise.
In the post-Sim City world following EA's disastrous handling of the franchise, Cities Skylines came in to pick up the pieces and is set to expand the franchise even further with its sequel.
I have a full preview coming soon for Cities Skylines II, but this was one game I struggled to leave behind at the event. Fans of the original will appreciate the familiar systems, but Colossal Order has tripled down on realism for the sequel. I was blown away by the sheer scale and intricacy of some of the staple buildings, and how much more space management will constrain and force creativity in this sure-fire hit sequel.
The Alters
Here's yet another game I have a preview coming for in the next few weeks, but once again, I don't think they'll mind me calling it one of my favorite games of the show.
The Alters was revealed with a cryptic trailer a little while back, once again by 11 Bit Studios of Frostpunk fame. The CGI trailer is set on some kind of barren planet, where an army of seeming clones toils in a large space vehicle that looks like a giant hamster wheel. There's very little to go on from that alone, but what I saw at Gamescom made it all slot into place.
Developed by some of the minds behind This War of Mine, The Alters was a mind-bending demonstration that I can't wait to get into more detail on. Fans of 11 Bit survivalism titles will want to keep an eye out for this one.
Endless Dungeon
After missing a couple of previous preview events for Endless Dungeon, I finally got my hands on the game at Gamescom 2023, and I'm oh-so glad I did.
Endless Dungeon is a tower defence action RPG, with roguelike elements and a hero-based class design structure. Set in the popular Endless franchise universe and developed by Sega's Amplitude team, Endless Dungeon is a multiplayer-first experience where players team up and guide a cutesy robot through derelict, alien-filled environs.
I'll have a full preview up in the coming weeks, but Endless Dungeon was every bit as infectious as Towerborne, with tight combat, satisfying tower defence gameplay, and vibrant visuals. If they can land the game well, it could end up being a big hit for Amplitude and Sega alike.
ARA: History Untold
I also went hands-on with ARA: History Untold, the 4x strategy game in development by Oxide. I discovered that Oxide is comprised of Firaxis vets known for their work on the Civilization franchise, and it really shows up strongly in ARA: History Untold, in the best possible way.
ARA really doubles down on being a historical showcase, with the goal of modernizing the Civilization formula for a new age. Gone is the rigid hexagonal grid from Civ, and in its place is a gorgeous modern fully 3D world, which errs on realism and scale as you build and construct your civilizations.
I think the build I played for ARA was missing some optimization and even some animations since combat events were just fireballs instead of the grand melees we saw from the game's various trailers, but the underlying gameplay was incredibly exciting, with infectious complexity rammed with opportunities to get creative.
Crimson Desert
My final entry, and perhaps the most painful one, since I'm not able to really discuss what I saw in any detail. I was treated to a behind-closed-doors viewing of Crimson Desert with the Pearl Abyss team, after the impressive new trailer debuted earlier that week at ONL.
During my latest Xbox Two Podcast, my co-host mentioned his scepticism that the trailer Pearl Abyss demonstrated was actually like... real. There are countless examples of games being "downgraded" from CGI-enhanced trailers using pre-rendered, not-live gameplay. Watch Dogs and The Division are two historical culprits, for example.
I don't think Pearl Abyss will mind me saying that the above trailer is very much real. I saw live gameplay of a developer showcasing some of the game's systems, and features, and was summarily blown away. The full preview will have to wait for a later date, but seriously, keep your eye on Crimson Desert.
So, so many more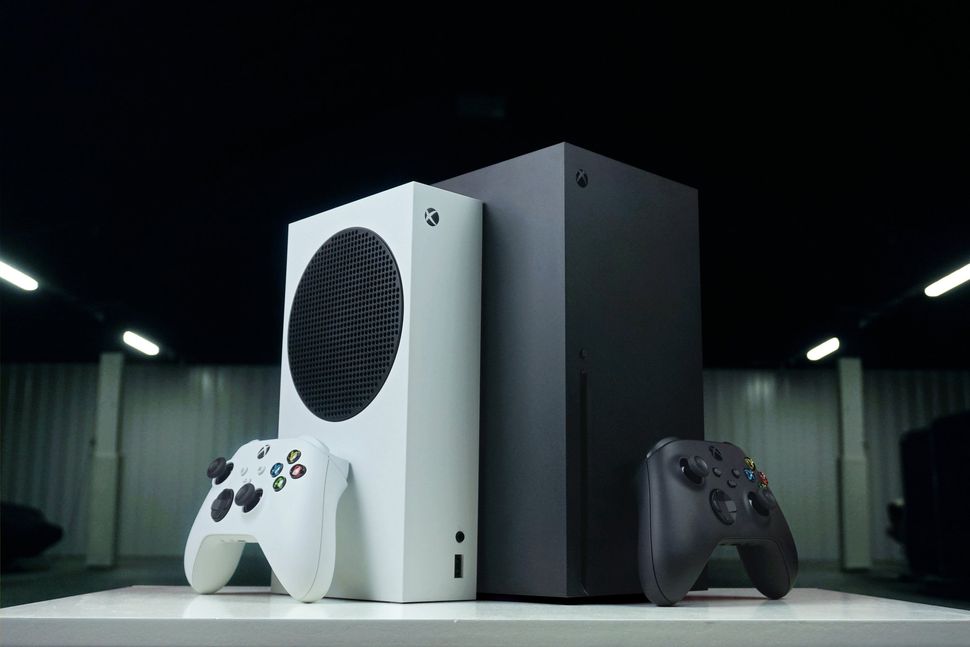 Gamescom 2023 was an absolute blast. A whirlwind of creativity, developer passion, and a new quality bar being set as we head deeper into the Xbox Series X|S generation. There were tons of other games I saw at the show, including Stalker 2, Sonic Superstars, Persona 5 Tactica, and others, and I'm working on previews and content for a lot of these in the coming weeks (after my tentative Starfield review... whew).
Be sure to keep an eye on our upcoming Xbox games and upcoming PC games lists for a full run-down of all the best new games on the horizon. Hit the comments and let me know what games you're looking forward to, and I'll be back soon to give more detail on all of the above titles, and more, in the near future.
Get the Windows Central Newsletter
All the latest news, reviews, and guides for Windows and Xbox diehards.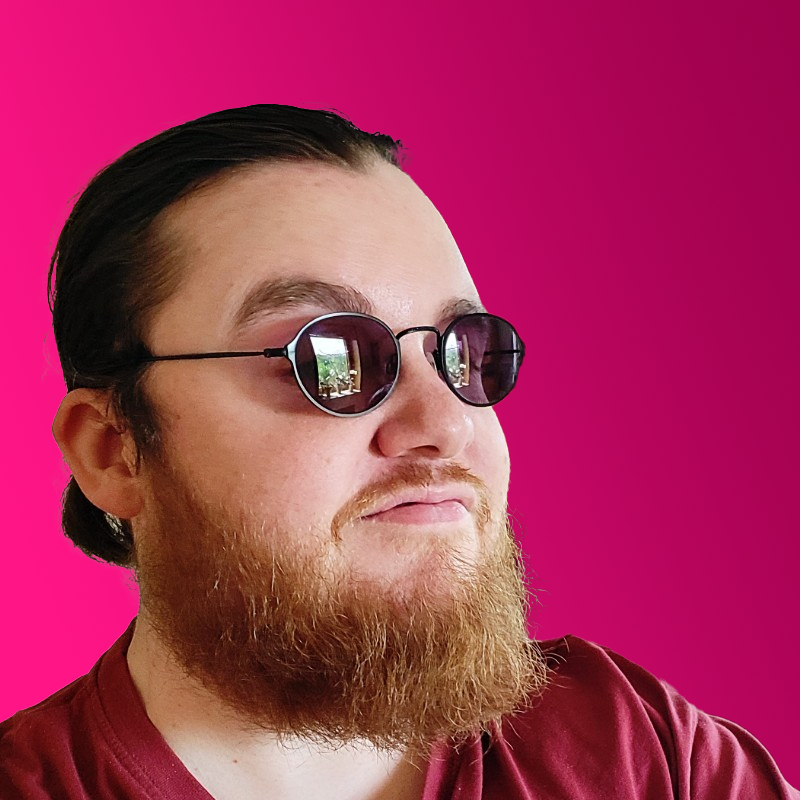 Jez Corden a Managing Editor at Windows Central, focusing primarily on all things Xbox and gaming. Jez is known for breaking exclusive news and analysis as relates to the Microsoft ecosystem while being powered by caffeine. Follow on Twitter @JezCorden and listen to his Xbox Two podcast, all about, you guessed it, Xbox!