Gamescom 2023: All Xbox and PC gaming announcements
There are several exciting games and updates on the horizon.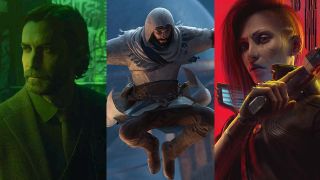 (Image credit: Windows Central)
Monday kicked off the preliminary event for Gamescom 2023, a huge video games trade fair event in Cologne which runs from Aug. 23 - Aug. 27. Geoff Keighley, Canadian video game journalist and host of the Game Awards, started things off by hosting Gamescom 2023 Opening Night Live (ONL) at Aug. 22 at 11 a.m. PT / 2 p.m. ET / 7 P BST / 8P CEST. Several game announcements and updates were showcased during this livestream, addressing some highly-anticipated upcoming Xbox games and upcoming PC games.
Following ONL, Gamescom kicked off in earnest, and various video game announcements as well as exciting gaming accessory reveals have come out since then. On this page, you'll find the latest news on Gamescom 2023's PC and Xbox gaming announcements as well as an overview of what was shown during ONL.
Latest Gamescom announcements
There have been several announcements over the course of the last few days, but these are the ones that apply to PC and Xbox gaming.
Baldur's Gate 3 is officially coming to Xbox in 2023, but with some limitations
Xbox fans have been forced to sit out of the recent Baldur's Gate 3 hype since the game hasn't been released on Xbox yet, although it's been on PC since the beginning of August.
However, on Thursday Swen Vincke, CEO of Larian Studios, confirmed that BG3 is still coming to Xbox Series X|S later in 2023. He further went on to say that the game will support split-screen on Xbox Series X, but not on Xbox Series S.
Razer Kishi V2 Pro Xbox Edition releases
Razer announced a powerful upgrade of its popular mobile controller in the form of the Kishi V2 Pro. But then the company went on to explain that there is also an Xbox Edition of this accessory, which features software dedicated to working well with Game Pass as well as a dedicated Xbox button for easier menu usage. It's currently available for purchase.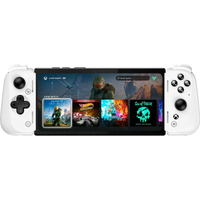 Warhammer 40,000: Darktide gets Xbox release date
Fatshark announced on Wednesday that Warhammer 40,000: Darktide will finally being come to Xbox Series X|S on Oct. 4, 2023. That game has been on PC and PC Game pass since November 2022, so it's good to see it coming to console after so long.
Corsair announced a new motorized standing desk
On the PC side of things, Corsair announced the Platform:6 standing desk, a new motorized option with an integrated dual monitor arm, cable management system, and USB-C charging ports. It will go on sale sometime in Q4 2023.
Age of Empires 4 is getting a huge expansion
World's Edge creative director, Chris Rubyor explained in an interview that Age of Empires 4 is getting a massive DLC update. He specifically stated that this PC game, which recently also came to Xbox, will be receiving "the largest expansion ever." It will be known as "The Sultans Ascend" and will take place in the Middle East.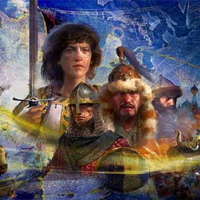 Age of Empires 4 for Xbox | See at Microsoft
Building upon what made the originals so good, the latest entry in the Age of Empires series once more delivers satisfying strategic combat within a historical setting. The controls have been updated to make the game work well on Xbox.
Snapdragon G Series announced for powerful next-gen handhelds
Qualcomm announced its new Snapdragon G Series system on a chip (SoC) line, which will provide greater performance and power for next-gen handhelds. The company has already been collaborating with several gaming handheld companies that will utilize its new processors.
Personal 3 Reload gest new trailer
Persona 3 Reload is releasing on Feb. 2, 2024 for Xbox Series X|S, Xbox Game Pass, PS4, PS5, and PC via Windows and Steam. To get people excited, a new Persona 3 Reload trailer was released during Gamescom 2023.
Persona 5 tactica gameplay shown off
On Wednesday, gameplay for the upcoming Persona 5 Tactica was shown off allowing viewers to see the game's mixture of popular Persona 5 characters in a tactical strategy game. Persona 5 Tactica launches on Nov. 17, 2023, for Xbox Series X, Xbox Series S, Xbox One, Xbox Game Pass, PlayStation 4 & 5, Nintendo Switch, and PC via Windows and Steam.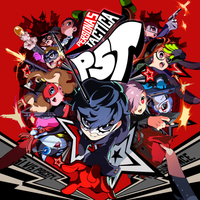 Persona 5 Tactica | $59.99 at Amazon
Journey to another world and liberate it with a revolution in Persona 5 Tactica. Take control of the Phantom Thieves and overthrow the Legionnaires in gripping turn-based battles that combine Persona 5's iconic gameplay with tactical strategy games.
AYANEO announces its first Android gaming handheld
On the tails of the previous Qualcomm announcement, AYANEO announced its first Android gaming handheld, the Pocket S, which will use the strongest of the Snapdragon G Series line, the G3x Gen 2 for powerful mobile gaming.
HyperX's flagship gaming headset gets a new model
HyperX released its new Cloud 3 Wireless headset which features several improvements over the previous Cloud 2 Wireless. As you can see from my Cloud 3 Wireless review, I've been really impressed with it, especially the small details that significantly increase its convenience. Perhaps the most exciting thing is that it offers up to 120 hours of battery life, which is four times what the Cloud 2 Wireless offers.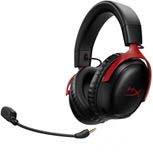 HyperX Cloud 3 Wireless Gaming Headset
The latest iteration of the Cloud 3 wireless gaming headset from HyperX improves on comfort and quality to make a great accessory for any gamer. It features a removable microphone and offers up to 120 hours of battery.
New 2.5D Metroidvania, Mandragora, gets new trailer
A brand new trailer for the upcoming Metroidvania, Mandragora, was released and shows off the game's soulslike elements while battling against crazy monsters.
How to watch Gamescom Opening Night Live
You can watch Gamescom Opening Night Live at the embedded YouTube link above or you can scroll down and see all of the Xbox and PC game announcement highlights.
Before the livestream started, we were told that Alan Wake 2, Assassin's Creed: Mirage, Cyberpunk 2077: Phantom Liberty. Call of Duty: Modern Warfare 3, Mortal Kombat, and Black Myth Wukong would be part of the show, but here are all of the announcements for Xbox or PC that happened during the livestream.
Todd Howard came on stage to talk about Starfield
Starfield Game Director, Todd Howard was physically in person at ONL to discuss the game coming out next month. He stated that "we love to make games where we can explore." The game centers around a miner who touches a strange artifact while on a job. This leads them into exploring the depths of space to uncover its mysteries by enjoying a group of adventurers.
Starfield releases on Sept. 6, 2023, but Early Access begins Sept. 1, 2023.
Little Nightmares 3 gets announced, coming 2024
Little Nightmares 3 was announced and will be releasing in 2024. This game from Supermassive Games and Bandai Namco will allow for two-player co-op on Xbox as players run around Nowhere once more. It's of note that the previous two games in the series were developed by Tarsier, but the studio has sent parted ways with the series.
A look at Black Myth: Wukong
We got to see more footage of Black Myth: Wukong, the upcoming action RPG, fighting game. It is expected to release in 2024 for Xbox Series X|S, Xbox One, and Windows.
Killing Floor 3 gets announced
We got to take a look at the upcoming roguelike FPS game, Killing Floor 3. The story takes place in the year 2091 when an evil company has produced several bioengineered monsters and so it's up to the rebel group known as Nightfall to take them down. This co-op game is coming to Xbox Series X|S, Steam, Epic Games Store, and PS5 sometime in the future.
Age of Empires 4 for Xbox is out today
The award-winning RTS game originally released on PC a few years back, but now Age of Empires 4 has been overhauled for console and is available on Xbox Series X|S, Xbox One, and Game Pass starting today. Command a civilization as you work to grow your economy, increase your military forces, and destroy your opponents.
Crimson Desert gameplay
We got to see several minutes of gameplay for the upcoming Crimson Desert, an open-world action adventure. There were moments of melee combat, watching the main character fall from the sky, and various scenes showing off the game's world. This online game will be releasing sometime in 2023 on Xbox Series X|S, Xbox One, Windows, PS5, and PS4.
Another look at Payday 3
We've already seen quite a few trailers for this third installment in the heist FPS series, but today we got yet another look with additional footage. Payday 3 will be coming to Xbox Series X|S, Windows, and PS5 on Sept. 21, 2023.
A look around Baghdad in Assassin's Creed: Mirage
The latest Assassin's Creed: Mirage footage gave us a look around the city of Baghdad. This focus gave us a look at various NPCs and a quick look at the evil group that players will face. This game is releasing October 5, 2023 and preorders are currently open.
A quick look at Tekken 8's 32 fighters
Tekken Director, Katuhiro Harada, came on stage to talk about Tekken 8. We once more got a look at the game's 32 unique fighters and the personalities that set them apart. The game is coming to Xbox Series X|S, PC, and PS5 on Jan. 26, 2024. There will be three versions: Standard, Deluxe Edition, and Ultimate Edition. Preorders for the game open Aug. 22, 2023 at 22:00 CEST and anyone who preorders unlocks a Paul Phoenix Avatar Costume. PlayStation players also unlock exclusive Mokujin and Tetsujin Avatar Skins.
Call of Duty: Modern Warfare 3 gameplay footage
David Swenson, creative director at Sledgehammer Games, came on stage to talk about the "largest zombies offering" ever coming to Call of Duty Modern Warfare 3's first campaign. We were also shown a long stretch of gameplay as a player ran through a mission. The update releases Nov. 10, 2023.
Nightingale gameplay was shown
Footage for the upcoming adventure game, Nightingale, was shown off. This included battle scenes using firearms, melee weapons, as well as magic. We also saw that Early Access begins Feb. 22, 2024. The game will come to Steam and the Epic Game Store.
Immortals of Aveum available today
As of today, Immortals of Aveum is now available to play. This is a first-person shooter RPG game set in a magical world. It's available on Xbox Series X|S, Windows, and PS5.
Honkai: Star Rail is getting an update
Zhenyu Li, producer of Zenless Zone Zero, Hoyovers, came on stage with Geoff Keighley to discuss a Honkai: Star Rail update. We then got a look at what will be coming to this sci-fi adventure in the near future. This game is in the same "Hoyoverse" as the popular Genshin Impact.
Genshin Impact anniversary celebration
Genshin Impact is nearing another anniversary on September 28, and as such there will be a Genshin Concert Tour coming to various countries and cities.
Lords of the Fallen story trailer
This action RPG got an extended story trailer showing off parts of the game's plot. It's releasing on Oct. 13, 2023 and is currentely available for preorder. At launch it will be available for Xbox Series X|S, Steam, Epic Game Store, and PS5.
Sonic Superstars gets a multiplayer focus
Gamescom allowed us to look at the upcoming multiplayer, sidescroller Sonic Superstars. Up to four players can play at a time. It's releasing Oct. 17, 2023 on Xbox Series X|S, Xbox One, Windows, Nintendo Switch, PS5, and PS$. It's currently available for preorder.
Sonic Frontiers is getting an update
There was also an update for Sonic Frontiers. An update known as The Final Horizon, will bring a new story, new playable characters, and new challenges to this single-player game. This free update is available on September 18, 2023.
The First Descendent
The First Descendent is a looter shooter RPG and FPS with a sci-fi focus. It's filled with unique characters and players will explore grounded locations as well as ethereal ones. The Crossplay Open Beta for Xbox and Windows runs from Sep. 19 - 25.
Under the Waves
Under the Waves is a story-driven game where players will deal with "the engulfing power of grief." You'll be able to explore this underwater realm when the game launches on Aug. 29, 2023 for Xbox Series X|S, Xbox One, Steam, Epic Games Store, PS4, and PS5.
Fort Solis
Marketed as a psychological sci-fi thriller, Fort Solis showed off some heavy footage that players can expect for Windows, Mac, and PS5. The game releases today.
Expeditions: A Mudrunner Game
We got a look at the upcoming off-road adventure, Expeditions: A Mudrunner Game, which features a number of interesting vehicles and locations to explore. It's coming to Xbox Series X|S and Xbox One in 2024.
The Crew Motorfest
the latest gameplay trailer for The Crew Motorfest showed off various cars and locations. The game releases on Sept. 14, with a free trial running from Sept. 14 - 17. It is coming to Xbox, Epic Game Store, PS5, PS4, and Amazon Luna.
Cyberpunk 2077: Phantom Liberty
Yet another look at the Phantom Liberty update for Cyberpunk 2077 was shown off at Gamescom. Preorders are available now and it releases on Sept. 26, 2023.
Stormgate
Gamescom gave us a look a look at the upcoming Stormgate update, called Infernal Host. This RTS game is available on Windows and is great for fans of strategy.
Last Epoch: Runes of Power
The Last Epoch: Runes of Power update is releasing on Sept. 7, 2023. This game is available on Windows, Linux, and Mac.
Marvel Snap is coming to PC
Marvel Snap made a huge splash when it released on mobile back in 2022, but as pf today, the card game is now on PC via Steam. This fact was introduced with a fun anime-style trailer that featured various Marvel characters.
Armored Core 6: Fires of Rubicon
FromSoftware's exciting mecha-based combat game is releasing on Aug. 25, 2023 on Xbox Series X|S, Xbox One, Windows, PS4, and PS5. Those who preorder get Melander C3 G13 special customization known as "Tenderfoot". Additionally, players can purchase the Standard Edition or Deluxe Edition, the latter of which comes with a Digital Artbook and Soundtrack.
Warhaven
Footage for the free Warhaven game was shown during Gamescom. It releases Sept. 21, 2023 on Steam. This game takes place in a gritty fantasy kingdom with PVP action that works with teams of up to 16 players each.
Mortal Kombat 1
Chief Creative Officer at Netherrealm Studios, Ed Boon, joined Geoff Keighley on stage to discuss Mortal Kombat 1. The following trailer gave an indication for the campaign mode's storyline and showed off gameplay. The game is slated to release on Sept. 19, 2023 for Xbox Series X, PC, Nintendo Switch, and PS5.
Ara History Untold
In Ara History Untold, players take charge of nations throughout alternate history in a turn-based grand strategy game. It's coming to Steam in 2024 and can be wishlisted right now.
Diablo 4: Season of Blood
This next Diablo 4 update releases on Oct. 17, 2023 and brings a new questline, new vampiric powers, and five new endgame bosses to the game. Rod Rergusson, General Manager at Diablo, Blizzard Entertainment, came on stage with actor Gemma Chan to discuss the coming update and gameplay to look forward to.
Dustborn trailer shown
The new trailer showed that this vibrant action adventure game focuses on story-driven plot but also features some fun combat. The main character, Pax, can use language in a unique way to influence other characters. You'll get to determine how situations play it. The game releases early 2024 for Xbox Series X|S, Xbox One, Steam, Epic Game Store, PS4, and PS5.
Thank Goodness You're Here
We didn't really learn a lot about this game's actual focus, but it looks silly and seems to be filled with lots of random moments. It kind of makes sense since this cartoony game is from Panic Inc., the studio behind Untitled Goose Game. The game is coming to PC, Nintendo Switch, and PS5 in 2024.
Alan Wake 2
Sam Lake, creative director at Remedy, came on stage to discuss the upcoming Alan Wake 2. Following his comments, a brand new trailer for Alan Wake 2 was shown off. The sequel to the previous survival horror game will blend live-action and graphics-rendered gameplay seamlessly for amazing effects. It was explained that Alan has been kept in The Dark Place for the last 13 years (since the events of the first game) and we'll get to see what challenges he's facing. Alan Wake 2 releases on Oct. 17, 2023 on Xbox Series X|S, Windows, and PS5.
Exciting games in store for Xbox and PC
As we've seen with today's Gamescom Opening Night Live, we've got several games on the horizon for both Xbox and PC — Whether you're looking forward to a new game or an exciting update to a game you've already been playing. More Gamescom 2023 news will continue to come out over the course of the next few days and we on the Windows Central gaming team will be here to report on it, so check back on our site often.
Get the Windows Central Newsletter
All the latest news, reviews, and guides for Windows and Xbox diehards.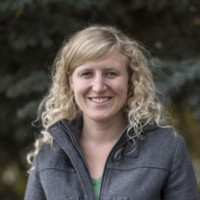 Self-professed gaming geek, Rebecca Spear, is one of Windows Central's gaming editors with a focus on Xbox and PC gaming. When she isn't checking out the latest games on Xbox Game Pass, PC, or Steam Deck; she can be found digital drawing with a Wacom tablet. She's written thousands of game guides, previews, features, and hardware reviews over the last few years. If you need information about anything gaming related, her articles can help you out. She also loves testing game accessories and any new tech on the market.