With its incredibly long battery life, updated design, great sound quality, and amazing microphone, the Cloud III Wireless is exactly the model upgrade we'd expect from HyperX. It's a great choice for any gamer.
Pros
+

Excellent removable microphone

+

Great sound quality

+

Wireless dongle and adapter

+

120Hr battery life

+

Well-priced for what's offered

+

Comfortable design
Cons
-

No LED battery indicator
Why you can trust Windows Central Our expert reviewers spend hours testing and comparing products and services so you can choose the best for you. Find out more about how we test.
I spend dozens of hours at my computer each week for both work and play. One of the things I absolutely need to keep up with my meetings, assignments, and online gaming is a reliable headset. Unfortunately, I've learned firsthand that there are a lot of mediocre options saturating the market, which can make it hard to know which headsets are worth buying. Thanks to my years of gaming, I've learned to trust HyperX since its products are well-priced while still offering quality conveniences.
Over the last two weeks, I've had the pleasure of testing HyperX's latest Cloud 3 Wireless headset. It's built much like its predecessor, the Cloud 2, but has distinct differences that allow it to take its place as the rightful successor, including a far longer-lasting battery.
Disclaimer: This review was made possible by a review unit provided by HyperX. The company did not see the contents of the review before publishing.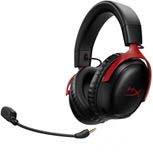 HyperX Cloud 3 Wireless Gaming Headset
The latest iteration of the Cloud 3 wireless gaming headset from HyperX improves on comfort and quality to make a great accessory for any gamer. It features a removable microphone and offers up to 120 hours of battery.
HyperX Cloud 3 Wireless: Price & availability
HyperX Cloud 3 Wireless specs
Price: $169.99
Battery: Up to 120 hours
Materials: Aluminum forks, Memory Foam, and premium leatherette
Connectivity: USB-C dongle, USB-A adapter
Audio: Surround Sound with 53mm angled drivers
Microphone: Removable 10mm
Buttons: Onboard volume dial, power, and mute button
Colors: Black, Black/Red
HyperX offers its latest Cloud 3 Wireless headset with an MSRP of $169.99. This is a bit more than the $149.99 that the Cloud 2 Wireless sold for at launch, but it's still very reasonable pricing compared to other similar wireless gaming headsets on the market. The Cloud 3 wireless is available in black with black-ish-grey forks or black with red forks. You can purchase either color option from the HyperX website or can find them selling at common third-party retailers such as Amazon, Best Buy, and more.
As you can see from my HyperX Cloud 3 Wired review, there is also a wired version of this headset that is available for $99.99. The two options are very similar in design, with the means of connectivity mostly being the main difference. If you're interested in saving some money, this wired model can also be purchased from HyperX, Best Buy, Amazon, or other common retailers.
HyperX Cloud 3 Wireless: Design & comfort
Overall, the HyperX Cloud 3 Wireless is a phenomenal headset built with comfort, durability, and gaming in mind. Of course, I didn't expect anything less from HyperX since the company is known for making quality headsets that don't cost too much. Even so, during the two weeks that I used the headset for virtual meetings, gaming, web surfing, and music listening, I never once had any complaints about it. In fact, I kind of forgot I was even testing a headset, which is good since it shows how well they work.
Unlike the wired version of this headset, the wireless one comes with a USB-C dongle as well as a USB-C to USB-A adapter (for those that need that conversion). Additionally, a carrying bag and a USB-C charging cable are also in the box. This drawstring bag isn't anything to get super excited about as it doesn't really provide any protection when in transit, but it does make it a bit more convenient to carry the headset and its peripherals around than if I didn't have it.
From my previous experience with the wired version of the Cloud 3, I can easily say that the overall build of this wireless version is basically the same but with a few minor changes. Of course, the biggest difference is that I don't have a cable connecting me to my computer or controller, which means I have more freedom to move about or turn my head as I desire without getting tugged by the cable.
The Cloud 3 Wireless's left earphone is home to the headset's mute, power button, and USB-C charging port, while the volume dial is on the right earphone. This setup feels intuitive and is easy to use. As far as looks go, this latest wireless model has the same upgraded aluminum fork design as the wired version, which looks classier and sleeker than the previous Cloud 2 forks.
Comfort-wise, the Cloud 3 Wireless is also slightly improved from the previous model thanks to the additional amount of Memory foam padding in the earphones combined with the leatherette surrounding the soft cushioning. It encloses my head in a cozy way and doesn't apply too much pressure. Additionally, the band is easy to adjust but only really changes sizes on me when I intentionally want it to do so.
HyperX Cloud 3 Wireless: Sound quality
While not the very best premium audio I've ever heard (that belongs to Hi-Res audio headsets), the Cloud 3 Wireless does provide clear sounds in a wide range to accommodate my gaming needs. I never experienced any crackling or glitching caused by the earphones, and even rocking out to my music proved pleasurable when wearing the Cloud 3 Wireless. The one place that they somewhat lacked was when listening to music with deeper tones. However, HyperX themselves did warn me that this headset's "sound profile out-of-the-box is tuned with less bass" and that if it needs adjusting, "you can go into NGenuity and create a new sound profile by adjusting the EQ sliders."
The HyperX NGenuity app has been around for a while and can be downloaded from Microsoft Store. However, I was unable to use this software with the Cloud 3 Wireless myself during testing since support for the headset wasn't live yet. Still, this well-rated app has an intuitive layout with easy-to-use EQ adjustment, so hopefully, that should allow you to customize the audio exactly as you want it. If you happen to have other HyperX devices, you can also use this software to customize things like button bindings, RGB lighting, and more.
HyperX Cloud 3 Wireless: Microphone
More PC Gaming
- ASUS ROG Ally review
- Best computer monitors
- Best ultrawide monitors
- Best 4K monitors
- Best PC gaming headsets
I can't even tell you how many times I've tested a gaming headset and found that everything about it was great except for the microphone. I'm not entirely sure why this is a common area to skimp, but it might have to do with the fact that users don't often hear themselves talking from the mic, so they are less likely to notice if its quality is off. But at any rate, this lack of microphone quality has never ever been a problem for me when I've tested HyperX headsets.
When playing various multiplayer games with my friends or attending virtual meetings at work, everyone always told me that my voice came through clearly and without any distracting audio artifacts. This, of course, is important to me because the last thing I ever want to do when playing a competitive game with friends is cause distraction with horrible audio from my headset. It's one of the most common PC gaming mistakes people make, but one I want to avoid at all costs.
Over the course of my life, there have been a number of times when I've muted myself to talk to someone in my house or to eat something and then forgotten to unmute myself. This obviously isn't very helpful when my friends and I are in a tight spot, and we can't communicate. However, HyperX seeks to assist in this area thanks to a soft red light that appears on the microphone when muted. Ever since using the Cloud 3, this light has made it so I haven't forgotten to unmute myself. Additionally, the light isn't super bright, and I basically only see it in my peripheral vision, so I don't have to worry about it blinding me or distracting me otherwise.
HyperX Cloud 3 Wireless: Battery life
The previous Cloud 2 Wireless could reach up to 30 hours of battery life, but the Cloud 3 Wireless blows it out of the water with the ability to last up to 120 hours on a charge. That's very long. I, myself, have been using the Cloud 3 Wireless for long stretches over the course of the last two weeks, and the headset is still at a whopping 79% battery. That's impressive, given that I've been using the headset throughout the course of my workdays and then wearing it while playing Baldur's Gate 3 (or some other multiplayer) for a few hours each evening.
There is no LED indicator to visually let me know how much battery life is left, which would be nice. However, if I tap the power button while the headset is already on, a clear voice states what the current battery life percentage is at. I like this since it makes it easy for me to check how much juice the Cloud 3 Wireless has left during gaming sessions without requiring me to take it off.
HyperX Cloud 3 Wireless: Competition
There are a number of additional companies that spring to mind when I think of the best gaming headsets. Notably, there's Razer, SteelSeries, Turtle Beach, Sennheiser, Logitech, and Alienware. But the exact headset to fit your needs really depends on what features you prioritize. Here are some of my favorites based on different preferences.
Audiophiles who really care about getting the best sound quality possible will be interested in checking out Hi-Res Audio headsets. A few months back, I wrote our Alienware 720H review and was able to really appreciate tracks from my Qobuz Hi-Res streaming account. As I said then, "Everything sounds so much fuller than with a standard headset. Deep bass is deeper, while mid and high tones have so much more depth to them." There was a problem with the mic during the time of my initial review, but this has now been overcome with a driver update.
Earlier this year, our own Zachary Boddy did a Razer BlackShark V2 Pro review and found that this wireless gaming headset was "one of the very best wireless gaming headsets you can buy." It lasts up to 70 hours, offers a Smart Switch button, and features impressive audio and microphone quality. It's a great choice for gamers who are willing to spend a little more.
Meanwhile, anyone in love with RGB lighting and the idea of wearing fun animal ears should check out the Kraken Kitty V2 Pro. As you can see from our Kraken Kitty V2 Pro review, it's a wired headset with a higher price point but also one that offers a fun aesthetic for streamers. There are swappable kitty ears, bear ears, and bunny ears, each with RGB lighting at their center. Plus, both the sound quality and the mic quality are phenomenal.
HyperX Cloud 3 Wireless: Should you buy it?
You should buy this if ...
Long battery life is important to you.
You want a reliable microphone that won't annoy other players or viewers.
You're looking for a comfortable and durable headset.
You'd like a headset with EQ balance software for adjusting sound quality.
You should not buy this if ...
You actually need a wired headset.
You are looking for a less expensive headset.
You're specifically wanting a premium Hi-Res Audio headset.
I've long been a fan of HyperX, and I can happily say that the same level of care put into sound quality, comfort, and microphone audio continues in the latest wireless model. You can feel confident when purchasing the Cloud 3 Wireless, knowing that the surround sound will help you pick up on details in your games or allow you to enjoy your music. I also love that the microphone carries my voice to my friends and coworkers clearly without any glitching issues or distracting sounds.
The inclusion of a soft red mute light helps me notice more easily when I've forgotten to unmute myself. Not to mention, there's the convenience of simply pressing the power button at any point in time to hear what percentage of battery life is left in the headset. Since it can last for up to 120 hours, I really don't have to worry about running out of juice in the middle of my gaming sessions as long as I charge the Cloud 3 Wireless every few days. It's a phenomenal gaming accessory that fights for a place in the best PC gaming headsets, exactly what I would expect from the latest HyperX Cloud model.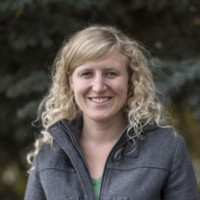 Self-professed gaming geek, Rebecca Spear, is one of Windows Central's gaming editors with a focus on Xbox and PC gaming. When she isn't checking out the latest games on Xbox Game Pass, PC, or Steam Deck; she can be found digital drawing with a Wacom tablet. She's written thousands of game guides, previews, features, and hardware reviews over the last few years. If you need information about anything gaming related, her articles can help you out. She also loves testing game accessories and any new tech on the market.