HyperX's next-generation gaming headset is extremely comfortable, made of quality materials, comes with an excellent microphone, and offers a great listening experience. It's the perfect accessory for solo and multiplayer gaming.
Pros
+

Extremely comfortable

+

Excellent sound quality

+

Great removable microphone

+

Hardly any latency
Why you can trust Windows Central Our expert reviewers spend hours testing and comparing products and services so you can choose the best for you. Find out more about how we test.
I've been a big fan of HyperX for a long time and have used the Cloud 2 as my main gaming headset for the last several years while playing solo and multiplayer video games. So when I heard that the audio company was releasing its next-generation Cloud gaming headset, I was excited to check it out.
After spending a few weeks with it, I'm happy to say that the HyperX Cloud 3 Gaming Headset looks incredible, sounds excellent, and allows me to clearly communicate with my friends while playing multiplayers. It offers multiple connection options, making it an excellent accessory whether you're using it on PC, on Xbox Series X|S, with your phone, or on another compatible console.
Disclaimer: This review was made possible by a review unit provided by HyperX. The company did not see the contents of the review before publishing.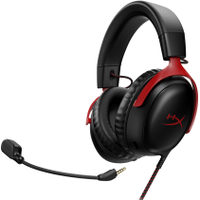 Experience comfort like never before with HyperX's new Cloud 3 headset - featuring memory foam ear cushions and faux leatherette headband for maximum comfort and style. Plus, clear audio and immersive mic for the ultimate gaming advantage.
HyperX Cloud 3 Wired: Price & availability
HyperX Cloud 3 Wired specs
Price: $99.99
Materials: Aluminum forks, Memory Foam, and premium leatherette
Connectivity: USB-C, USB-A, 3.5mm
Audio: Surround Sound with 53mm angled drivers
Microphone: Removable 10mm
Buttons: Onboard volume dial and mute button
Colors: Black, Black/Red
The Cloud 3 gaming headset sells for $99.99 (the same price as the Cloud 2) and is available in the US today. It comes in either an all-black or a red-and-black variant. You can purchase it directly from the HyperX website, or you might be able to find it selling at major retailers, including Amazon and Best Buy.
It currently is only available in a wired version, but if it follows the same path as previous HyperX Cloud gaming headsets, then it will likely get a wireless option in the future.
HyperX Cloud 3 Wired: Design & comfort
From the moment I put the HyperX Cloud 3 on my head, I knew this would be my main gaming headset from now on and would end up on our best PC gaming headsets list. They are very comfortable to wear while offering all of the conveniences I need. The headset comes with a 3.5mm headphone jack connection, a USB-A dongle, and a USB-C adapter making it possible to connect the headset to various devices. It specifically states on the box that it is compatible with PC, Xbox Series X|S, Xbox One, PS5, PS4, Nintendo Switch, and mobile.
Until now, I've been using the HyperX Cloud 2 as my main gaming headset. While very similar to the design of the Cloud 2 wired gaming headset, the Cloud 3 has some significant differences. The Cloud 3's earphone cushions and headband have more Memory Foam making them even cushier than the previous version. The headset also feels great to the touch since it's covered in a soft leatherette material. Meanwhile, the aluminum fork that connects the headband to the earphones now has a more regal and slanted shape, making the older version look less refined.
Meanwhile, the mute button and volume dial are now built into the earphones rather than being on an audio control box located on the cable. This is a far better situation for me as it enables me to lift my hands and adjust things quickly without having to fumble with the cord to locate these commands.
HyperX Cloud 3 Wired: Sound quality
You shouldn't expect mind-blowing audio from the HyperX Cloud 3, as it's really a mid-range headset (as the price indicates). However, as it is, it does carry music and in-game sounds very clearly and makes for an excellent gaming headset. The spatial audio allows me to easily pick up on opposing players' footsteps or other noises that can alert me to dangers in the games I'm playing.
They get loud and are also good at carrying a range of tones, from high-pitched to lower ones. Just don't expect booming bass, as that's something you'd tend to get with more expensive headsets that offer more audio depth overall. Still, they're excellent for listening to music or hearing in-game sounds.
HyperX Cloud 3 Wired: Microphone
I've always been impressed with HyperX's headset microphones; the same goes for the Cloud 3. Where many other gaming headset companies skimp on microphone quality, HyperX provides a clear and reliable experience. When playing multiplayer sessions, my teammates said they could always clearly hear me without any strange tinny feedback, painful glitchy sounds, or other distracting noises coming from my end. The Cloud 3 is ideal if you're playing multiplayer games.
If you don't want to use the microphone, you can easily pull it out of place and store it elsewhere. Compared to the Cloud 2, which also had a removable microphone, the Cloud 3's microphone looks far more modern with its integrated metal mesh filter, which made my voice sound as though it was coming through a high-quality external mic rather than a gaming headset.
Another thing I like about it is that a red LED lights up on the microphone if I'm muted. Like many of you, there are times when I mute myself during multiplayer games to eat or drink something without bothering my teammates. However, sometimes I forget to unmute myself and end up talking to no one for long stretches. Thankfully, the red LED lights up in my peripheral vision and makes it easier for me to notice so I don't accidentally attempt to talk to my teammates when they can't hear me.
HyperX Cloud 3 Wired: Should you buy it?
You should buy this if...
You want a reliable microphone for communicating with other players.
You're looking for a comfortable gaming headset.
You'd like a headset that offers multiple connection options.
You should not buy this if...
You want a Hi-Res Audio headset and are willing to pay for a more expensive accessory.
You'd prefer a wireless option.
You're looking for something that costs even less than the Cloud 3.
HyperX has once more proved to me that it is my preferred gaming headset company with the Cloud 3. This accessory provides great sound quality and a reliable, clear microphone without getting too expensive. It's really one of the best options out there for anyone who plays multiplayer games with teammates, as it carries your voice clearly without any of the annoying problems that are common with other options on the market.
While it doesn't supply the most impressive listening experience I've heard, the HyperX Cloud 3 does play sound clearly and is plenty good for its price point. You'll easily be able to pick up on critical in-game sounds and enjoy your music while wearing it. I highly recommend purchasing this headset as it's a reliable option that applies the same amount of quality to every aspect.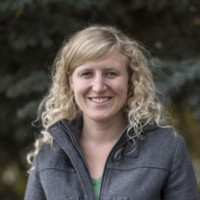 Self-professed gaming geek, Rebecca Spear, is one of Windows Central's gaming editors with a focus on Xbox and PC gaming. When she isn't checking out the latest games on Xbox Game Pass, PC, or Steam Deck; she can be found digital drawing with a Wacom tablet. She's written thousands of game guides, previews, features, and hardware reviews over the last few years. If you need information about anything gaming related, her articles can help you out. She also loves testing game accessories and any new tech on the market.