Cities: Skylines 2 comes to Xbox Game Pass on Day One this Fall
The world is what you make it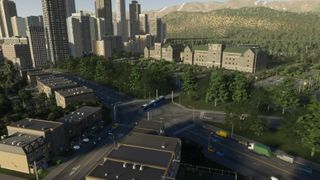 (Image credit: Paradox Entertainment)
What you need to know
Cities: Skylines 2 is a city-building simulation game that will launch on Xbox and PC Game Pass on October 24 2023.
Cities: Skylines 2 features an updated engine that allows for more realistic graphics, dynamic weather and advanced customization options for buildings, roads and citizens.
The game also introduces a new district system that lets players create different zones with their own policies, services and cultures.
---
The Xbox Games Showcase was packed back to back with new announcements, amongst them the release date and a new gameplay trailer for Cities: Skylines 2, a sequel to the popular city-building sim developed by Colossal Order.
Cities: Skylines 2 wasn't a surprise announcement, but we were bowled over by the sheer amount of customization shown in the trailer. It promises that every skyscraper, roundabout, district and city will be tailored by the player, "if you can dream it, you can build it". We took some interesting shots of building and city management seen in the trailer, and it's really incredible the level of detail you can drill down to.


Image 1 of 4
The original Cities: Skylines was released in 2015 and allowed players to create and manage a city, controlling zoning, road placements, public services and public transportation amongst other things. Since then it's received several expansions and DLCs adding content to the game and reported over 12 million copies sold as of June 2022, so the sequel has some high expectations amongst fans.
Most noticeable in the new trailer was the dynamic weather on display against the stunning city backdrops, showing new depths to the game not seen before. This is just one of many new features fans can expect of the sequel, which will let you make choices that have an effect all across your cities. From building giant skyscrapers to following the lives of individual citizens, the world really is your own 'crafted in 4K' oyster.

Cities: Skylines 2 launches on October 24, 2023 day one to Xbox Game Pass, and also on PC and PlayStation consoles.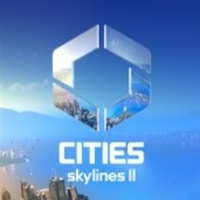 Cities: Skylines 2

Build and run your own city with no limits. Experience a new level of scale and detail in a dynamic world that responds to your actions. Plan and design your city to meet the needs and wants of your people. Watch your city change and grow over time with stunning graphics.

Buy at: Xbox Store | Steam (PC)
Get the Windows Central Newsletter
All the latest news, reviews, and guides for Windows and Xbox diehards.
Jen is a News Writer for Windows Central, focused on all things gaming and Microsoft. Anything slaying monsters with magical weapons will get a thumbs up such as Dark Souls, Dragon Age, Diablo, and Monster Hunter. When not playing games, she'll be watching a horror or trash reality TV show, she hasn't decided which of those categories the Kardashians fit into. You can follow Jen on Twitter @Jenbox360 for more Diablo fangirling and general moaning about British weather.