Everspace 2 developer and Rockfish Games CEO Michael Schade talks Xbox Game Pass
"Even the Playstation fans are getting a better game on PS5 because of the deal with Game Pass." says Schade.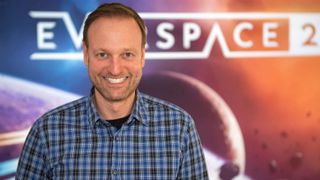 (Image credit: Michael Schade, Rockfish Games)
What you need to know
Everspace 2, developed by Rockfish Games, was announced as a Day 1 Xbox Game Pass title when it launches on consoles August 15.
Rockfish Games CEO Michael Schade spoke candidly about the Xbox Game Pass Deal and its effects on a podcast.
"Even everybody who is not on Game Pass is getting a better game," Schade said, "Even the Playstation fans are getting a better game on PS5 because of the deal with Game Pass."
---
It's a rare day that we get insight into how Xbox Game Pass deals brokered by Xbox affects the developers who sign onto them. There is ample quarreling among gaming communities as to whether or not small independent developers and publishers are strong armed into Game Pass deals in order to feed the subscription-based beast. The question of whether or not Game Pass hurts or harms the gaming industry was even a line of questioning endured by Activision Blizzard CEO Bobby Kotick when he took the stand during the recent FTC vs Xbox hearings.
Mr. Kotick—speaking on behalf of Activision Blizzard, who Microsoft is currently attempting to acquire for $68.7 billion—expressed his distaste for multi-game subscription services such as Game Pass and Playstation Plus. He even went so far as to state under oath it was his preference that ABK titles would never enter long term into a deal with a multi-game subscription service. His stance is a unique one, however, and not echoed by independent studios who have signed such deals.
In an interview with podcast Xbox Expansion Pass Michael Schade, the CEO of Rockfish Games spoke candidly about how the deal with Xbox for Game Pass inclusion gave them both the freedom to remain independent and the funding necessary to make Everspace 2 a better game overall. According to Schade, funding from the Game Pass deal for Everspace 2 combined with revenue from sales of Everspace and Early Access revenue for Everspace 2 allowed Rockfish Games to take an extra 9-12 months to continue building additional content and polishing the space themed action RPG.
Schade continues to elaborate that extra funding was not the only benefit to the Xbox Game Pass deal. Rockfish games continues to be an independent developer, and without relying on a publisher the studio was able to push Everspace 2 to consoles on their own terms. If the team needed a few extra months to continue working on the game, they were able to take that time and Xbox's support teams were ready to assist with the console launch. Xbox teams even supported Rockfish Games with lining up the reveal of Everspace 2's console launch along with the recent IGN x ID@Xbox showcase to make the most of the announcement.
The praise of Xbox Game Pass as a boon for developers is in line with statements from other independent developers and publishers who have taken deals to submit their games to the service. Mike Rose of No More Robots (Descenders, Let's Build a Zoo) frequently sings the praises of Game Pass for developers. "All I can say is, we're aiming to get every single title we publish from now on, onto Game Pass. In doing so, we'll secure success for each title, and relieve immense pressure for the devs" Rose tweeted earlier this year.
In a 2021 interview with IGN Unfiltered, Sean Krankel of Night School Studio (Oxenfree, Afterparty) stated he was originally concerned about cannibalized sales when it came to launching Afterparty into Xbox Game Pass, but that his fears were quickly squashed, "...What we found out was not only did it not [cannibalize sales], it increased our sales everywhere else on every platform." In the time since this interview, however, Night School Studio was acquired by Netflix, and their follow-up title Oxenfree 2 not only skipped Xbox Game Pass but the entire Xbox platform completely.
Some publishers and developers took a little longer to warm to the Game Pass model. Former Paradox Interactive CEO Fred Wester was concerned in a 2019 interview with Eurogamer that Paradox's arrangements with Xbox were not significant enough because players spent thousands of hours in titles like Cities: Skylines. Paradox Interactive's current leadership seems to have a different opinion, however, as in March 2023 Paradox and Xbox teamed up to announce that many of Paradox Interactive's upcoming releases are going to be available Day 1 on Game Pass.

Even Wired Productions has chimed in on the discourse:
While debates over whether or not Game Pass is sustainable or pays developers enough for their contributions to the service are sure to continue it is undeniable that there is at least some segment of developers and publishers alike that have seen the service as an overall boon.
Get the Windows Central Newsletter
All the latest news, reviews, and guides for Windows and Xbox diehards.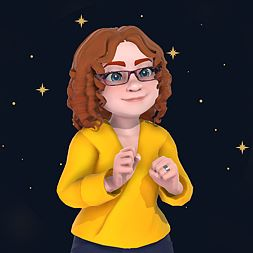 Cole is the resident Call of Duty know-it-all and indie game enthusiast for Windows Central. She's a lifelong artist with two decades of experience in digital painting, and she will happily talk your ear off about budget pen displays.