If the Activision deal is blocked, what's next for Xbox?
Looking ahead, and moving on.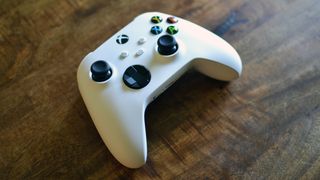 (Image credit: Miles Dompier | Windows Central)
Increasingly, Microsoft's deal for Activision Blizzard seems to be in peril.
Reuters reported this morning that Microsoft is flying out to Brussels in Europe next week, to give a hearing to regulators to argue for its deal. Facing pushback from the EU, UK, and United States FTC could render the deal unworkable, although the UK CMA offered Microsoft the opportunity to spin off parts of the Activision business to reduce the power it would gain as a result of the deal. Whether or not Microsoft and Activision's shareholders would be willing to do that remains to be seen, but it certainly seems as though the deal may not pass in the form Microsoft and Activision would have wanted it to.
To that end, people have been asking me what Microsoft could do next, in the increasingly plausible event the deal falls through. Here are a few possible scenarios.
More acquisitions?
The first option seems like the most likely one to me. Instead of going for pie-in-the-sky mega acquisitions like Activision-Blizzard, Microsoft may defer back to its previous strategy of acquiring smaller studios and smaller publishers.
Xbox Game Pass doesn't work without a constant and consistent stream of high-quality content across every genre possible. Microsoft's first-party output has been middling at best in recent years, although it should start improving in the near future. Redfall looks promising, Hi-Fi Rush was an unexpected hit, albeit small, and Starfield could be a big event Xbox has been lacking for years. But this isn't enough, not by a long shot.
Much like seasons on a Netflix show, updates to existing properties is also critical. The ongoing servicing of games like Halo Infinite has been relatively slow across the board. Other titles with long-tail potential like Gears Tactics have been abandoned in their entirety, too. Halo Infinite's live service in particular has been nothing short of a calamity and shines as an example of absolutely what must not happen to other games moving forward. Sea of Thieves conversely shows that Microsoft can do it, but it's nowhere near enough.
To achieve the consistency Microsoft needs, clearly they need more studios, more developers, and more teams. It remains to be seen if Microsoft still has an appetite for acquisitions in the current economic environment, but as inflation continues its march, Microsoft's vast coffers are essentially losing value. Xbox is on a downward keel right now (per Microsoft's recent earnings report), and regulators seem intent on placing arbitrary restrictions on Microsoft's growth. Picking up smaller studios could help Microsoft waylay hostile actors in the regulatory community, while continuing to bolster its Xbox Game Pass aspirations.
Investments, rather than acquisitions
If regulators remain a barrier to outright acquisitions, perhaps Microsoft could explore Tencent-like investments in major brands. Tencent owns a large chunk of major studios like Fortnite's Epic Games, among various others. Even governments have large investments in game publishers these days, with Saudi Arabia investing in Nintendo, and Poland investing in CD Projekt RED, to name a couple.
If Microsoft takes sizeable chunks in studios like Sega and Square Enix, for example, it could help them to gain favorable positions on future properties from those teams. Square Enix quite notoriously omits Xbox from its properties, giving Xbox occasional crumbs and morsels from spin-off titles of its Final Fantasy brands. It's quite plain that Square Enix and Microsoft have pretty awful relations right now, but perhaps a sizeable investment from the Redmond side could boost Xbox's prospects with the legendary publisher, as an example.
To that end, maybe Microsoft could even invest in Activision-Blizzard itself if the deal is outright blocked, as part of a strategy to get titles like Diablo IV or even Call of Duty into Xbox Game Pass.
PlayStation-like exclusivity deals
Microsoft has shied away from setting up AAA third-party exclusivity deals since the backlash it wrought for Rise of the Tomb Raider. But we're in a very different landscape now, with very different times.
I wrote an article a while ago titled "Why Sony may regret getting the Activision deal blocked," because of the message Microsoft will receive from regulators here. The CMA in the UK and the FTC in the United States have spent an inordinate amount of time defending Sony specifically in its arguments against the deal. In essence, they are endorsing Sony's strategy of obfuscating the Xbox platform with aggressive marketing deals, and outright exclusivity deals. Hogwarts Legacy, for example, isn't allowed to acknowledge that an Xbox version exists in much of its marketing materials. The game doesn't even have a full trailer on the Xbox Store as of writing. It also has an exclusive quest on PlayStation, essentially making it lower-quality on Xbox as a result.
Sony has a disproportionate amount of power to wield in these kinds of negotiations, given that it has a larger platform. Microsoft, however, just earmarked $69 billion in cash specifically for its gaming team via this Activision acquisition. It's not a stretch to imagine that some of that cash could be spent on more aggressive Sony-like exclusivity deals, given the fact that regulators have sent the message to Microsoft that that's a preferable way to "compete" in this industry.
Does Microsoft have a plan B?
Microsoft Gaming CEO Phil Spencer quite worryingly said on the record that Xbox would become "untenable" without a mobile presence. That messaging paints a dark picture for a post-Activision Xbox, in a world where the deal is blocked. Without Activision's mobile properties like Call of Duty Mobile, Diablo Immortal, Hearthstone, and Candy Crush, Xbox's presence on phones will remain middling to non-existent.
As such, the strategy for Xbox's growth (that being cloud, PC, mobile, etc.) would likely remain unchanged. But it begs the question, what alternatives are there out there? Activision-Blizzard is truly perfect for what Microsoft is going for here, with a strong presence across every vertical.
Beyond Minecraft and Solitaire, Microsoft doesn't really have a presence on phones. Xbox Cloud Gaming comes with its own problems both at a hardware level and from a business angle. Hardware-wise, cloud gaming still depends heavily on having access to a specific type of WiFi, cannibalizing Xbox Series X hardware in the process. From the business side, Apple and Google's hostile policies that make it incredibly prohibitive for newcomers to get visibility and monetize on their closed platforms.
Microsoft cut a big deal with Riot for Xbox Game Pass benefits for mobile games like League of Legends: Wildrift among others, and we've seen Microsoft partner with Chinese firms on mobile titles for Age of Empires and Fallout. Indeed, it's the cultural mainstreaming of Xbox properties that is absolutely paramount here. We don't have a quality Halo mobile game, and we have a string of failed half-hearted attempts like Gears POP! and Forza Street. Microsoft clearly lacks the expertise to go after this market in earnest. It feels like unless regulators do something to reduce Apple and Google's stranglehold over mobile, it's hard to see how Microsoft could make a move in this space without simply purchasing a pre-existing presence.
To that end, it's hard to envision what Microsoft's next move will be if and when the Activision Blizzard deal falls through. The immediate damage to the Xbox brand could be significant, though, as fans' hopes for the future of Xbox have become intertwined with this deal.
Windows Central Newsletter
Get the best of Windows Central in your inbox, every day!
Jez Corden a Managing Editor at Windows Central, focusing primarily on all things Xbox and gaming. Jez is known for breaking exclusive news and analysis as relates to the Microsoft ecosystem while being powered by caffeine. Follow on Twitter @JezCorden and listen to his Xbox Two podcast, all about, you guessed it, Xbox!