Is this the cheapest deal we've ever seen for the Xbox Series X?
Power your dreams, with a crazy discount.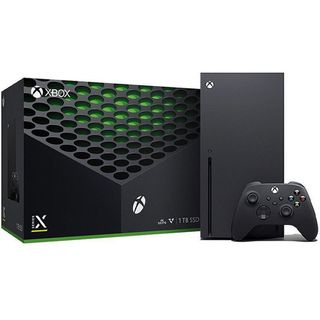 (Image credit: Microsoft)
The Xbox Series X is Microsoft's most powerful console yet, and up until very recently, you'd have been hard-pressed to get your hands on one even at full price. So imagine our surprise seeing the flagship console at Verizon for an incredible $50 off. Even in the throws of Black Friday and Cyber Monday did we see the Xbox Series X down to $469.99 for a refurb unit directly from Microsoft.

We doubt this price will be around for long, so if you've been waiting to upgrade to next-gen gaming now would be the perfect opportunity.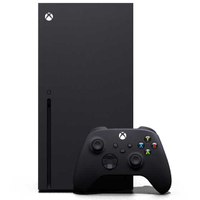 Xbox Series X $499.99 $449.99 at Verizon
The Xbox Series X is the most sought-after current-gen Xbox console due to its undeniable power and quality, and up until recently, it's been the hardest to find in stock even at full price. Now it's at its cheapest ever and we doubt it will be around for long at $50 off!
The Xbox Series X is a powerhouse in gaming and has recently been in the spotlight for its eco-friendly settings in Microsoft's efforts to minimize their carbon footprint.
In comparison, while the Xbox Series S is a cheaper option and more readily available on sale, the Xbox Series X has been in much higher demand for its impressive tech specs and promise to deliver the best experience for hardcore gamers. With the Xbox Series X, you are getting 4K graphics for gaming, streaming media like Netflix, and your Blu-rays. It's also capable of 60 FPS for games with various other enhancements like its juicy 12.15 teraflops GPU (and we know gamers love their teraflops).

If you do jump on this deal, and we highly recommend you do at this price, we have a thorough Beginner's Guide for your new Xbox Series X|S that you can check out while waiting for your gaming beast to be delivered.


Get the Windows Central Newsletter
All the latest news, reviews, and guides for Windows and Xbox diehards.
Jen is a News Writer for Windows Central, focused on all things gaming and Microsoft. Anything slaying monsters with magical weapons will get a thumbs up such as Dark Souls, Dragon Age, Diablo, and Monster Hunter. When not playing games, she'll be watching a horror or trash reality TV show, she hasn't decided which of those categories the Kardashians fit into. You can follow Jen on Twitter @Jenbox360 for more Diablo fangirling and general moaning about British weather.