With Activision-Blizzard and Microsoft finally together, Xbox has a huge opportunity
The deal is effectively done, but the real work is just beginning.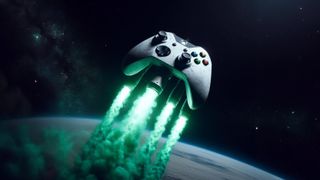 (Image credit: Windows Central)
It's finally over. Microsoft cleared its last regulatory hurdle, stopping the big Activision deal for Xbox, and it's only a matter of time before the two publishing giants begin integrating.
Activision-Blizzard is one of the biggest and most successful video game publishers on earth. Commanding video game staples like World of Warcraft, Call of Duty, Candy Crush Saga, and dozens of others give Microsoft's Xbox firm a significant boost on a scale we've never seen before.
Microsoft's Xbox platform has lagged behind PlayStation and Nintendo regarding console footprint but has found success expanding the Xbox brand beyond its traditional climbs. With Xbox and PC Game Pass, cloud gaming, and an ever-expanding interest in mobile gaming, Microsoft now has all the tools it needs for gaming to become a cornerstone of its business. The scale of the opportunity is truly massive — IF Microsoft can pull it off.
Time to address the fans
I hope Microsoft realizes exactly what it's inheriting here. Last week, Activision CEO Bobby Kotick called an internal all-hands (hosted by James Corden?), where he described the scale of Activision's gaming communities. Activision claims its games serve 400 million players. 400 million monthly active users. Microsoft has roughly 120 million monthly active users by comparison.
Microsoft is, of course, no stranger to managing huge communities. Minecraft's annual Minecraft Live event is kicking off this weekend for example, and Halo Infinite's latest season is being well-received by its players. Microsoft is also no stranger to disappointment, though. Halo Infinite took several quarters of additional development and a complete rebuild of its development studio to claw its way back into fans' good graces — although you have to wonder how many left to never return.
Building service games is extremely tough and extremely expensive. Service games are Activision's bread and butter, though. Call of Duty, World of Warcraft, Overwatch, and beyond all serve gamers fresh content on a regular cadence. However, many of these properties also have some long-term problems that some players are hoping Microsoft will solve. A similar number of fans are also nervous that Microsoft could make matters worse for some of these games.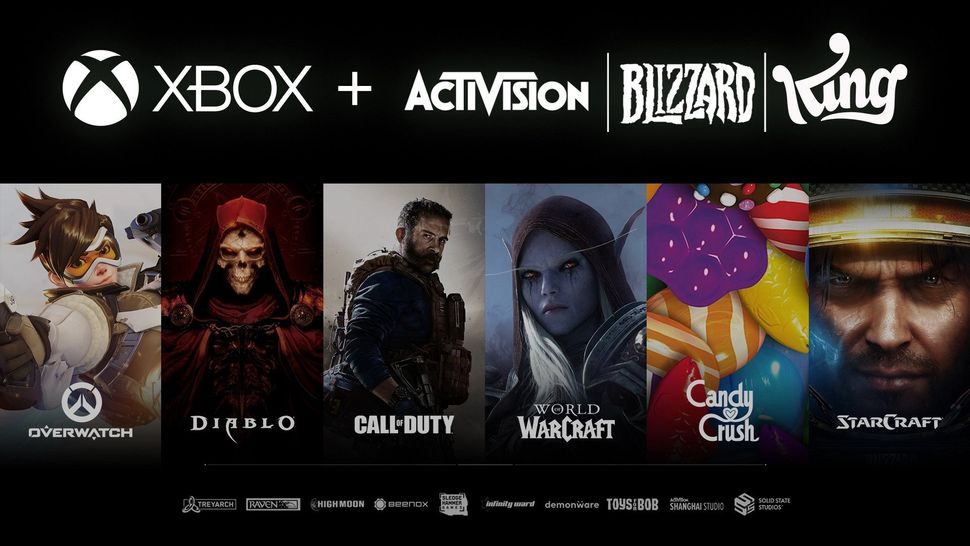 Our Top Xbox Recommendations
More importantly than games, what about layoffs? I am personally concerned about what the Microsoft acquisition may mean for Activision's support teams, which is arguably among the best in the business. Microsoft's support services for Xbox, Surface, and Windows are trash by comparison owing to minimal investment. I have been waiting 10 days for a reply from Surface support for a broken keyboard as I write this. When I have an issue in World of Warcraft, for the past two decades, the support teams reply within 24 hours without fail.
Microsoft and Activision should absolutely sit down together (get James Corden to host it if you want), and address fans, staff, and the industry at large about its intentions. We need to know that our games will not be disrupted but enhanced. Fans deserve to know if there's a chance for dormant games to get a revival, buoyed by Xbox Game Pass. We need to know what Microsoft intends to do with Battle.net considering it has its own Xbox PC launcher. Will Microsoft maintain Blizzcon, despite the fact it is hardly profitable? Etcetera, etcetera.
There are mountains of unanswered questions that deserve answers. Microsoft has an extremely privileged position and has inherited a legacy spanning decades. Fans have invested so much time, energy, and love into these virtual worlds. Staff have invested their entire lives into some of these games. This is more important than money.
We all need to hold Microsoft to account.
The mobile opportunity
This is the real reason Microsoft wanted to buy Activision. Despite the UK regulator CMA crying and whining about the so-called "cloud gaming market" which barely exists by most metrics, the deal was really all about mobile gaming.
Apple and Google enjoy a nasty duopoly over mobile computing platforms. Google's Android, at the very least, doesn't block competing stores from appearing on Android devices, although it's not like it makes it easy for users. Apple, however, is far more draconian with its approach. It expects developers to pay up 30% of their income through the App Store, while also forcing them to never advertise alternative payment methods for the "privilege" of existing on their borderline western monopoly.
Apple recently booted Genshin Impact's forum app off the App Store over a post that suggested users can buy in-game content via Mihoyo's website instead of via the Apple App Store. We all know about Epic Games' problems with Apple too. The firm took the big fruit company to court for kicking Fortnite off the store after Epic offered an alternative payment system to avoid Apple's insane fees. Apple also blocks Xbox Game Pass cloud on iOS as well, anti-competitively pushing its own Apple Arcade service instead.
From Spotify to Minecraft, from huge publishers to indies, Apple has abused its market position for too long, and it seems regulators are starting to agree. The European Commission is seeking to crack open the iOS platform, which includes Apple TV, iPads, and iPhone devices, forcing Apple to allow competing storefronts on its OS.
Thanks to new legislation which has a March 2024 deadline, Apple will be forced to open up iOS to sideloading. Reports suggest Apple is already investing a ton to capitulate to this rule change, although it remains to be seen whether it will roll out globally — although I can't see how it'll go down for Apple to alienate its U.S. consumers with a version of iOS that is inferior to the European version.
I know from talking to Microsoft that it seeks to take advantage of this Windows-ifying of iOS from day one. Microsoft is building the "Steam of mobile," according to my sources, which will offer developers more favorable terms than what Apple currently does on iOS. Microsoft has also publicized many of its plans to build an Xbox mobile gaming store previously, but we have a much clearer picture now. Much like Epic Games' competing against Steam on the open platform that is Windows 11, Microsoft hopes that by offering developers a better deal, coupled with high-powered exclusives like Minecraft, Diablo Immortal, Warcraft Rumble, and Call of Duty Mobile, it can claw mindshare back from Apple.
Video game industry analysis often revolves entirely around Xbox, Nintendo, and PlayStation in traditional game journalism. But Microsoft sees the iPad as one of Xbox's biggest competitors. An entire generation of kids, now reaching purchasing age, grew up with iPad as their primary gaming device. Microsoft's philosophy under CEO Satya Nadella has been to bring Microsoft services to the platform that people want to use, and then offer consumers better value. It worked with Microsoft Office. It worked with Xbox Game Pass. And it'll work with Microsoft's mobile gaming store, too.
For Xbox, the work is just beginning
The benefits for Xbox gamers are obvious. We'll get titles like Diablo 4 and Call of Duty in Xbox Game Pass, potentially starting as soon as 2024. We're going to get tons of Activision back catalog games into Xbox Game Pass too, perhaps including titles like Crash Bandicoot and Sekiro. Microsoft has also expressed interest in dormant franchises like StarCraft and Guitar Hero. Call of Duty marketing should revert to Xbox too like in the Xbox 360 days, with games like World of Warcraft potentially hitting consoles for the very first time.
Beyond Activision, Microsoft has also been working hard to make Xbox more competitive. Previous studio acquisitions like Bethesda have started to bear fruit with Starfield, and the slate of upcoming Xbox games Microsoft showed off at its June event was also incredibly exciting.
From the business side, Microsoft's mobile efforts could be incredibly exciting too, giving its platform exclusive casual gameplay content that ties into the Xbox social graph for achievements and the like. Microsoft had this during the Windows Phone days, but today's mobile phones offer near-console-quality experiences and are getting better all the time. Without Apple and Google taking a 30% cut, we could start to see more native ports of suitable games hit iOS and Android in the future too.
Despite all the opportunities, fans of these franchises, developers, and teams all need to continue to hold Microsoft to account. Many of us supported the deal despite warnings from detractors about how things could go wrong. Microsoft needs to ensure they don't get proven right.
Microsoft has a vast opportunity to build a platform that brings a better deal for game developers while also creating more value for consumers. The real work is just beginning — all eyes are on you, Microsoft.
Oh and, please revive Heroes of the Storm. Thanks.
Get the Windows Central Newsletter
All the latest news, reviews, and guides for Windows and Xbox diehards.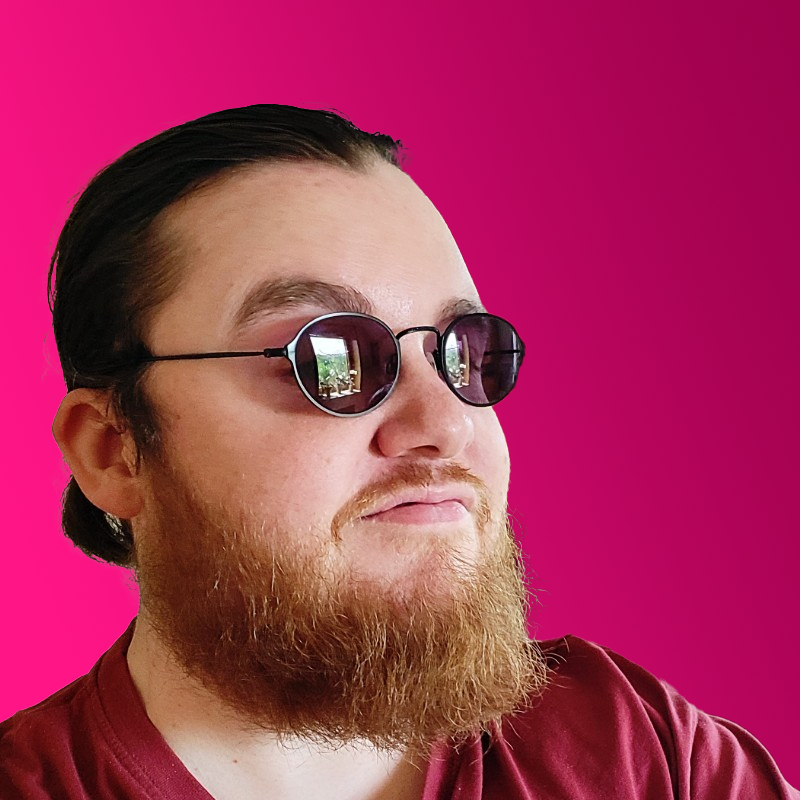 Jez Corden a Managing Editor at Windows Central, focusing primarily on all things Xbox and gaming. Jez is known for breaking exclusive news and analysis as relates to the Microsoft ecosystem while being powered by caffeine. Follow on Twitter @JezCorden and listen to his Xbox Two podcast, all about, you guessed it, Xbox!
100% guarantee Microsoft will find a way to screw this up.

It goes something like this.

Microsoft develop or acquire something awesome, only to hand it off to a dozen fifedom building business units headed by egomaniacs who don't like to play with other business units.

Through sheer force of will, they hand it off to the world's most inept marketing team, who do what they do best. Nothing.

Said awesome product / service ends up an unsupported and embarrassing sack of sh!t that gets dumped.

The world's most inept communications team swing into full gear and fail to communicate that Microsoft has screwed the awesome thing up and won't be continuing with it.

Take a bow, windows phone, band, zune, cortana, Harmon kardon speaker, duo, neo and probably the entire surface line, now that Panos is gone.

I'd add hololens to this, but some Microsoft fan boys will probably argue that it's not dead. However, I've watched those launch videos where executives (all of whom have since been fired) were out there showing us cool games and cliff house and floating apps. Where's all that? Vapourware....

Reply