NVIDIA's GeForce Experience updated with new UI, better PC game recording and more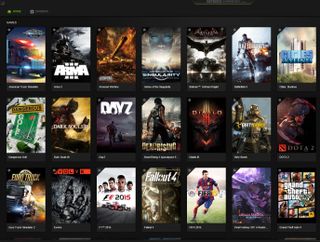 NVIDIA has released a major update to its GeForce Experience software. It bumps the version number to 3.0 and includes a new and faster user interface, better performance and new in-game video recording features.
As before, the GeForce Experience software is a fast way for PC gamers with NVIDIA graphics cards to update their drivers, along with recommended optimizations settings for each game in their PC library. NVIDIA adds (opens in new tab):
For PC game "Let's Play" video fans, GeForce Experience 3.0 has some new in-game controls for recording, editing and uploading clips of your awesome gameplay for everyone else to check out:
Need a new NVIDIA GPU? Have a look at our guide to the best graphics cards to get the most bang for your buck.
Download NIDIA GeForce Experience 3.0 (opens in new tab)
Windows Central Newsletter
Get the best of Windows Central in your inbox, every day!
"It keeps your drivers up to date"
I whish it did ...

Given how disastrous Nvidia drivers are nowadays, it's better it doesn't keep you up to date.

xD
I think I'll switch to AMD with my next card anyway. Their drivers probably wont be any better, however they are way more in need of some market share than Nvidia is. I don't want AMD to fade away ... that will leave us with two monopolies ...

I pay more at my local convenient grocery store, because I like them and want to support them so they survive. Not quite the same idea, but similar.

yea i cant find the button to at least check manualy... at least it still has option to w8 before installation!!!!

Idk if it works in the current version, but the version before always told me "no internet connection" when trying to update the drivers. While I was browsing the web like normally, that is. Hopefully it is fixed now ... but I doubt it. Probably some crashed services on my machine

If you right click the icon in the taskbar you can search for updates, which looks for both software and drivers. I think in app its a drop down menu from the drivers page to look for updates.

Um 4K at 60fps that's great. Feel like I wasted money on a capture card. He'll I've already got one! It's my GPU. I'll probably get a 1060 or 1070 whatever supports this and I'll have it run NVIDIA Physx and Recording so I get the most out of it.Before anyone says but that's more money. No current card captures 4k Posted via the Windows Central App for Android

It asks me to login with no CANCEL/SKIP option. I hate you NVIDIA.

I'm getting RUN TIME ERRORS after it installs or just before installation ends and then nothing happens. The GeForce app has vanished and I only got the Control Panel now. What a buggy update.

Like most Nvidia drivers in the last 2 years.

This isn't the driver but just the user experience part of It.

Same exact error. Came up during the "uninstall" process, so who knows what state it's in right now. I'm hoping downloading a fresh installer of the new version will clean up whatever is left and properly install the update.

Am i the only one who finds the Game Bar on windows like the best thing ever? Easy and fast to turn background recording and simple to save(or use your own keys) and its just so easy to setup
One thing for some people i noticed that even if Game bar doesnt support full screen if i press the record buttons combination it does record the game you are one but you cant see UI and Timer xD

Still thinking how to bypass the login process as currently I don't have my PC connected to Internet

Is it still tracking all the apps & game you launch and sends it to NVidia?

My EVGA 780 SC OC ACX died last night. I totally forgot how slow computing is when all processing is done by the CPU alone! Goodness.....the Core i5 4seriesK can only handle so much. I am glad that I have a 3 year warranty as EVGA should have a new card to me in a few days after I send it back to them. I can't wait to get my computer back to full power and then test the new Geforce Experience. I prefer using the built in Windows 10 Game DVR features but I have found great use of the Nvidia recording features in the past.

Omg the update to 3.0 failed on my laptop with the error message that it "requested the Runtime to terminate it in an unusual way" lol. But it seems like it had already deleted the old version before crashing, so all geforce experiences gone now haha

Got it to work with a manual reinstall...

Wait, you have to register now to be able to use this application??
No thanks, I'll manually update my drivers now, and amd next time

But is it as fast as the Crimson Comet?

GeForce Experience annoys more than it helps. Activates several background processes that consume resources and are generally useless. Nothing like manually update every so often, also in my case, just install the graphics driver and PhysX, nothing more.

What a coincidence, I procrastinated for a few months and just set up and updated this 5 minutes ago. SO, no problems here. Thanks for the article.

New to PC gaming, so this app actually helps me out a lot. I usually just set it to optimize my games, but will then manually limit them to 60FPS.