Windows 10 Gems: Entertain and educate with Crayola Bubbles!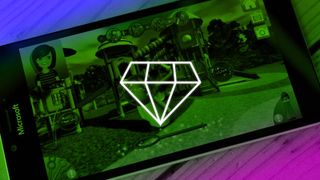 #DoMoreEveryDay
With Windows 10 Gems!
With support from Microsoft (opens in new tab)
Crayola Bubbles
Download (opens in new tab)
One of the most important demographics in modern computing is children. While many see games and apps as a distraction, the fact is a whole generation is growing up with new experiences, shaping their brains for a computer-first world.
The question many researchers are asking is can children learn from and benefit from these digital creations? Today, we're taking a look at Crayola Bubbles, which children will not only enjoy, but lets them express themselves artistically and improve their memory.
Crayola Bubbles is a teaching tool
Crayola Bubbles is a children's app from Legacy Games (a subsidiary of Legacy Interactive). The company was founded by CEO Ariella Lehrer, who has been working on interactive gaming for over 30 years and has a Ph.D. in Cognitive Psychology. Her area of interest is how comprehension and memory vary depending on the medium e.g. video, audio, or text and she applies her understanding of the brain in creating interactive games for young adults and children.
Five games are included in Crayola Bubbles, and they have fun names like Castle Defender, Bubble Runner, Lights, Color Memory, and Karate Frenzy and fun things like Paint by Bubble. There are also many other smaller features like Playground, Splatter & Draw Acidity, Selfies, and Free Paint Activity. They're all meant to be Educational, fun, and sneakily teach children about things such as color mixing, fast reactions, and pattern memorization.
Selfies is particularly funny as it lets you use your phone's camera to take a photo with bubbles floating around (they can even be moved). Unfortunately, the images stay within the app and do not save to your Camera Roll. Then again, with kids, perhaps that is a good thing as your photo albums won't be filled with dozens of colorful selfies.
The game also has built-in Achievements (not the Xbox kind, however) that let the child win accomplishments for finishing paintings, defending the castle, popping 250 bubbles, and more. Another very exciting feature for kids that keeps them coming back is the ability to unlock items like new wands for blowing bubbles. This grinding aspect gives children goals in the game as opposed to a game with no progression.
Image 1 of 4
Released on iOS, Android, Windows 10, and Windows 10 Mobile, Crayola Bubbles joins the increasing number of Crayola and Legacy Interactive titles available across platforms. The Bubbles game is one of four available from Legacy Interactive including Tarzan Unleashed, Paranormal State: Poison Spring, and Crayola Color, Draw, & Sing.
Crayola Bubbles is set in a large playground park where you can blow bubbles using wands of different types and colors. The app lets kids have fun by learning to play with differently colored bubbles that pop when you tap on them. The graphics also have realistic physics along with beautiful effects. In Paint by Bubble, children can color in pictures using the floating bubbles. The goal is to match the paint bubbles with the corresponding area in the image and by popping them, fill it all in all while being encouraged by the narrator.
Bubbles everywhere on Windows 10
For those with small children being able to play Crayola Bubbles anywhere, anytime is a great addition. The game works best on devices with touch displays like the Surface or any Windows 10 Mobile device.
Crayola Bubbles also has built-in gyroscope support, and I cannot stress how neat it is on a phone. Enabling this feature under settings will turn all the playgrounds into 360-degree environments that your child can explore by just tilting and moving the phone. With bubbles floating around and the capacity to show you this virtual world from all angles Crayola Bubbles takes on a whole new dimension that even adults will find impressive.
Karate Frenzy is one of the most fun built-in games as it is very reminiscent of Fruit Ninja, but with colorful bubbles that need to be slashed, while avoiding the black bubbles that will take away your hearts (lives).
No accounts are necessary to be created to use Crayola Bubbles, which is perfect for those with multiple kids or who are worried about providing any meta-data sold to a third party company. In fact, there is no login at all as anyone can just pick up and play. With the guided tutorials any young kid can just start playing and learn from the many included mini-games and free-time explore areas.
Just as important there are no in-app purchases, so you do not need to worry about your child racking up a bill on your Microsoft or carrier account.
Wrap up
Being a parent is no easy task, especially in the digital age where there are plenty of distractions and lots of unhealthy activities. Crayola Bubble is a fantastic game for young children — not only will it keep them occupied, but their skills in memory, reaction times, and listening to directions could be improved as well.
Parents will appreciate the ease at which kids can pick up and play the many games whether it is on a phone or Windows tablet. Not only will parents get some respite, but they can feel good that their child is getting something educational.
Between the excellent graphics, fun physics using the phone's gyroscope and no in-app purchases there is a lot to like about what Crayola and Legacy Interactive have created.
If you have young children make sure to pick up Crayola Bubbles. Even better is that through the month of June the game will be available for 99 cents on the Windows 10 platform instead of the regular $2.99! That one-time purchase will unlock the game for any Windows 10 devices including phones, tablets, and the PC, and it can be installed up to ten Windows 10 devices making it a great value.
Day 4 Sweepstakes:Win a Toshiba dynaPad tablet!
How to Enter: The Toshiba dynaPad Signature Edition Tablet comes with a highly sensitive TruPen stylus for writing, drawing, and jotting notes whenever and wherever inspiration strikes. Log into Windows Central and leave a comment on this post telling us how you would put the stylus to work for you. At the end of your comment you must also indicate you are posting as an entry into the sweepstakes, or use #sweepstakes.
Full rules and regulations can be found here, but please note that due to sponsor restrictions, the sweepstakes is only open to Windows Central readers in the US and Canada.
The sweepstakes is open until July 15th, and winners will be announced on the blog shortly after the close date.
The Prize: One super lucky Windows Central reader will take home a new Toshiba dynaPad Signature Edition Tablet!
Follow Daniel for even more #DoMoreEveryDay
Twitter: @Daniel_Rubino
Instagram: daniel_rubino
Get the Windows Central Newsletter
All the latest news, reviews, and guides for Windows and Xbox diehards.
Daniel Rubino is the Editor-in-chief of Windows Central, head reviewer, podcast co-host, and analyst. He has been covering Microsoft since 2007 when this site was called WMExperts (and later Windows Phone Central). His interests include Windows, laptops, next-gen computing, and for some reason, watches. Before all this tech stuff, he worked on a Ph.D. in linguistics, watched people sleep (for medical purposes!), and ran the projectors at movie theaters because it was fun.
I use my current aging Venue 8 pro in the office and keeping my 2yo entertained. Would love to get an upgrade #sweepstakes

Great app! I bought it in the morning for my kid, because it was on sale and it looked good, and I was testing to buy via paypal. I really appreciate not having in-app purchases, I expect to only pay once for an app. ​#sweepstakes.

I'll have to give ths app a try with my little ones. To answer what I would do with the Toshiba tablet, I'd use it for drawing and other forms of graphics creation for myself. I also use apps like Plumbago to teach my kids their ABCs and improve their handwriting. #sweepstakes

I wasn't that impressed with the DynaPad when it first came out. I felt it wasn't the best deal for the money. However, the stylus credentials are really impressive and it has a solid screen. I'd use it for doodling and to make interacting with the touchscreen easier and more effective.
#sweepstakes

Nice app for my kid! #sweepstakes

#Sweepstakes :
True pen stylus will gonna help me to write On Microsoft Edge, or draw on Microsoft fresh paint app to show our creative side to Windows community. #DoMoreEveryday It will also useful for my small brother to enjoy Colorful crayola bubbles app to paint color Posted via the Windows Central App for Windows

I have the original Surface Pro and I love it. But, the pen is nothing spectacular. I have tried to use my tablet with helping my kids with their homework, works, but not well. I would love an upgrade and be able to use the pen, touch screen, app(s) to the best ability. This would be awesome. #sweepstakes

id use it in my classes i take would come in handy to have such a great tablet #sweepstakes

never used a stylus so unsure how i would use it, but i am assume there are many apps that will be better used with a stylus. #sweepstakes

My 5 year old autistic son loves to draw, so using this would give him an unlimited surface for drawing! This would help strengthen his little "Nemo" hand that he has, and work on his little finger dexterity. #sweepstakes

Just bought the app for my kids and they love it #sweepstakes

Nice to finally see some non-IAP educational software out there. Solid and sneaky teaching all around! #sweepstakes

Would be great for note taking in OneNote at work, and for sketching out blog posts and ideas at home. #sweepstakes

I would use the stylus to take notes while tuning in Forza. #sweepstakes

Appreciate the heads-up on the app, especially since the WIndows 10 store seems to have stopped showing previews. :-/ As for the stylus, I'd use it for teaching writing and coordination with our littlest one and taking notes w/ sketches. #sweepstakes

This would be perfect for my kids to use when they are doing ABC mouse.com #Sweepstakes


I've got some fat thumbs, a stylus would definitely be useful to help me out with general use - especially when trying to use the sketching on Microsoft Edge. I tried using my fingers with it yesterday and it was a mess to say the least. #sweepstakes

When doing site inspections or service calls, I would use the dynaPad + stylus to quickly and easily jot down notes, names, numbers, and reminders / appointments. I would also use it to annote photos, diagrams, and floor plans. #sweepstakes #sweepstakes

Great for sketching program flow. #sweepstakes

I'll use it to take notes during class and jot down ideas for my internship #sweepstakes

Would make doing task easier just like writing!! #sweepstakes

I would gift it to my son for use in college! #sweepstakes

Love to use one of these to draw with my kids... #sweepstakes

Have to give this a try for my little buddy! #sweepstakes

I tell you what, I have one of those Bambo touchpad things for use in Photoshop... But the Stylus/Touch area is just too small and it has a high learning curve. If this Tablet could run Photoshop, that would solve all of my problems! I could edit images with the stylus directly on screen! And I wouldn't be tethered to my PC by a chord either, I could take the whole thing anywhere... I would be awesome! #sweepstakes

This type of tablet is perfect for me as a portable, digital notebook for work and other meetings. #sweepstakes

Upgrade from an Asus T100HA? It has a pen but slower CPU. Would use it to sign documents while possibly complaining about the laggy Atom user experience. #sweepstakes

Hey there. I love to take notes since I am always thinking and don't have the time to search for things immediately, so having a stylus to write notes immediately would be great! #sweepstakes

I would have loved to have this tool when I was growing up. When learning is fun, you remember it better.

I play a lot of table top games, and use a computer a lot (saving notes is better than tracking paper). That said, having a pen for note taking is way more efficient than a keyboard. You can sketch out an idea or take a note with no change. This is just the best of both worlds. #sweepstakes

First of all, this would be a great replacement for my original Surface tablet. My family needs an upgraded tablet. My girls can use it for school, where the stylus would help them with their educational apps, especially rhose where they practice writing, especially cursive. They could also use it for art class, digitally drawing and coloring in pics and stuff. Digital is good as it doesn't fill up the front of the refrigerator! ;-) I could personally use it for drawing diagrams, taking notes on the go, etc. Definitely a sweet piece of tech! #sweepstakes

I would love this tablet to doodle on, write notes, and have other fun! Thanks for the chance. #Sweepstakes

I would use it to make my note taking quicker on the go, and easier to understand afterwards. #sweepstakes

I need a new tablet which my kid can poke around and myself to draw our house renovation project. Sounds like dynaPad would be the great tool for this. #sweepstakes

I would love to get this for my son. He has special needs. #sweepstakes

Wow, awesome! I would use that sylus to keep my child enteredtained, who doesn't love crayola? Looks awesome! #sweepstakes

Would be great for note taking in OneNote at the school for my son #sweepstakes

I would use the stylus to jot down some quick notes in class. #sweepstakes

I would use the dynaPad & its TruPen stylus to take notes during class at college. #sweepstakes

Having a stylus in my life is something I have been gearing towards for some time. Being a contracter, it is difficult to save up for a nice tablet device to stay productive with my mobile lifestyle. Even moreso, my neice LOVES to color. Pairing this device with the Crayola app would give her a lot to do when she comes to visit! #sweepstakes

I'll use it to draw erotic furry cartoons(porn if you will) #sweepstakes

This Toshiba tablet looks like it would be well up to the task of providing on-the-go productivity. I had a first-generation Dell Venue 8 Pro that was great for mobile entertainment but the smaller screen size made it difficult for me to use for productivity, so I sold it online. Toshiba's Dynapad seems to be an excellent compromise between form and function, entertainment and productivity, making it an axcellent option for me. Thank you for this opportunity to win. :-) #sweepstakes

I am forever looking for a pen and paper! This would solve all my note taking dilemmas. #Sweepstakes

Note taking in meetings at work. Although, maybe my son or wife would be interested in attempting art with it. #sweepstakes

I would like to have this tablet and write notes with the stylus (I can't do it with my iPad) #Sweepstakes.

Oh,I'd use the stylus to draw out how I want my garden to look. Want a goal and basketball net for the kids. Also thinking of having monkey bars and a net up the back. And once done, I'd give the tablet to my kids. My youngest would love it. #sweepstakes

I would maybe learn how to draw with this tablet. #sweepstakes

Use the stylus to take notes, of course. #sweepstakes

Not sure how I would use. Most likely to mark up my mock ups and such. #sweepstakes

I would take notes with this! Great tool! I posted this comment as a Sweepstakes entry

I would love the stylus for taking notes! I'm the worse with trying to type with my fingers on the screen! #sweepstakes

In keeping with the theme here, my son would love to be able to use the tablet and stylus for drawing. He loves writing and drawing and this would be a great solution for him in our longer car rides and at home. #sweepstakes

I downloaded the app. Love it!!
#Sweepstakes

mobile productivity #sweepstakes

I will write on the screen while it's off and record my memos #Sweepstakes

Posting as an entry into the sweepstakes #sweepstakes I would use it to fill-in forms where the government agencies and others haven't updated their forms for easy use.

Probably be the only thing I'll run w10 on while keeping my laptop on problem free xp(i meant w7)
#sweepstakes

I would use the tablet for doing school work, which would work perfect, especially since my classes started back today! I'm going to check that app out for my children, they would love it! #Sweepstakes

I'd use it to keep my grocery list up-to-date. #sweepstakes

I would love to use the pen and tablet in my classes for when I go to very young grades to tutor and be able to make the tutoring sessions technology inclusive. #Sweepstakes

I'll put the stylus to work taking notes and drawing sketches for work #sweepstakes.

NOTES DOODLES AND ARTS #sweepstakes

lots and lots of notes in onenote :) #sweepstakes

The Toshiba dynaPad Signature Edition Tablet would be an amazing piece of technology to use with my young grandson, who seldom has a tablet out of his little hands. At 4, he knows more about computers than I do! LOL! Using the stylus to help him practice his letters, or to help him draw, would be such fun for both of us. I can only imagine the "places we could go" with this amazing tablet. First order of business.....introduce my young and always curious grandson to Crayon Bubbles! Thanks for the awesome giveaway! #sweepstakes

I would put that stylus to work jotting notes, clicking through web pages, and just doing more, faster, in general. #sweepstakes

I would use it for everyday use to do everything. #sweepstakes

I would use the stylus for note taking when it's teacher/parent conferences. #sweepstakes

I dabble in 3d printing on the side and the only way to get the designs done on a tabletis with a stylus. I dont have a tablet with a stylus though, so I do all of my desigining on the Laptop. #sweepstakes

Was wondering about the Crayola app. Will be downloading it. Hopefully also win the Dynapad to replace my kid's aging Surface RT. #sweepstakes

any device with a stylus helps in notetaking. pairing it with onenote or evernote makes it easy to jot down thoughts and diagrams during discussions, and re-process them at a later time. any device that helps me do that is invaluable. #sweepstakes

I'd use it for taking notes. #sweepstakes

Would be awesome to use this for note taking during work calls. I'm currently using an old fujitsu stylistic tablet, that works well but is starting to show its age (first gen intel Core 2 Duo processor). #sweepstakes

I would use it to keep up with my kid's art projects. #sweepstakes

I would upgrade my "Convertable Notebook" from 2007! #sweepstakes

I'm an aspiring author, so this would be a great way to take and organize notes. #sweepstakes

I am a poet and I would use it compose some fantastic poetry! #sweepstakes

Working with Special needs children is amazing but having activites like these just makes it so enjoyable.Thank you Windows #sweepstakes.

i would use the stylus to make quick notes #sweepstakes

I could use it to jot down notes and to organize a grocery or holiday shopping list. #sweepstakes

I would put the Stylus to work by letting my Grandkids create artwork for me! #sweepstakes

Would let my kids use it. They love to draw. #sweepstakes

I would let my son play games on it! #sweepstakes

This would be a great replacement for my HP Stream 7 tablet that thing has gotten old and no Pen for the cool new ink space! #Sweepstakes

I will have to get the kids to try this app out #sweepstakes

I think my son is going to love this game! Also, #sweepstakes

This would work to replace by wife's aging Macbook Pro. Would pretty much fit all of her use cases. The app look like a winner too. I feel that not having in-app purchases is important for applications which kids use. They are intelligent enough to navigate devices, but not developed enough to realize they are "buying" something with daddy's real money. haha. #sweepstakes

Oh man what I would do with a stylus, I'd stay organized, relax and doodle a little bit.

My last tablet was ruined in the last flood here in Louisiana. I'm hoping to win so that I can get back into drawing, games, journaling, online shopping and reading. It's fun owning on a tablet. I hope I win a new one. Thank you for the chance to win. #sweepstakes

This app definitely looks like something I would download for my future children! That tablet also looks like a great way to get work done on the road and replace an aging android tablet! #sweepstakes

Would put this baby to work for me in numerous ways -- for my consulting business, the kids, research, and surely hubby would get into the mix as well. #sweepstakes Come to mama Toshiba dynaPad Signature Edition Tablet!! stephanievollowitz at yahoo dot com

i love being ab'e to digital sketch and draw. true pens allow that. also, crayola games are phenomenal #sweepstakes

I would like to bring it to work to replace my ancient Windows XP computer that the office refuses to upgrade for me, but it would likely be abducted by my kid. :) #sweepstakes

My nieces love to play with my tablet while I babysit them. I think having a tablet that has a stylus would make it easier for them to use, and it would also help to teach them motorskill for when it comes time to learn to write. As a bonus my sreen wouldn't be covered in fingerprints. #sweepstakes

I'd use it for sketching out directions on maps and doodling! #sweepstakes

A new tablet like this would be great for me as a teacher, the ability to mark students work with a pen electronically and send it back rather than going through a scanner etc. It also enables me to make notes easier for things I need to revisit later. #sweepstakes

My grandson will absolutely love Crayola Bubbles! #sweepstakes

I'd love to have the stylus for sketching. It would be a great help! #sweepstakes

I would use the stylus to jot down notes and items I don't want to forget. #sweepstakes

I want to try the new inking features in the anniversary update like cortana reminders in notes! #sweepstakes

That looks like a cool pad to try out #sweepstakes

​This stylus and tablet would be perfect for me to take to lectures for continuing education. No more last minute scrambling for pens and paper --a good quality stylus and tablet like this would be perfect! #​sweepstakes

It's amazing what kids have now for edutainment. Great Gem!!! I would love a fine stylus pen and tab for journaling my vacations, holidays and special occasions. #sweepstakes

I'm taking classes at night....this would be perfect for notes etc. #sweepstakes

i haven't had a new piece of technological equipment in a long a time
#sweepstakes

I would use it to take notes and sketches for work. #sweepstakes

I would use it for homeschooling for my little one. #sweepstakes

I would use this to keep my running grocery list & keep my weekly menus up-to-date! #sweepstakes

This app and tablet would be perfect for my daughter! It's about time to replace the 2nd gen iPad she uses now with something more atune with her advancing maturity! #sweepstakes

I could do all kinds of things with this and my kids could play games and the stylus would keep lots of finger prints off of it! #sweepstakes

I would use it to stay organized and creat to do lists #sweepstakes

What a great new way to have fun with Crayola! Grandkids will love this. #sweepstakes

My kids would love this, so easy to use, so versatile, but such a great instrument for school work too, #sweepstakes

Stylus will help me practice writing kanji characters and hiragana and katakana. #sweepstakes

With the younger generation already being brought up in a world of computers and cell phones that entertain and educate them this program sounds like another step in making them utilize parts of their brains and vision to enhance what thew already know about the computer world, wither it be a desktop computer or a laptop computer or a notebook or even a cell phone. Access to this type of a program can only improve their abilities and brain function. I am posting as an entry into the sweepstakes, or use #sweepstakes

Note taking with the stylus would be awesome. #sweepstakes Posted via the Windows Central App for Android

I would learn to draw! I've always been held back by the idea of "wasting" paper by practicing, but with this I could just erase, start over. No trees killed to help e learn! :) #sweepstakes

I would use to draw and play games, make notes, schedule things in my calendar. #sweepstakes

taking notes and drawing #sweepstakes

I would love to use the TruPen stylus for drawing. This would be great for planning remodels and for doing plans for the garden. #sweepstakes

This would be great for taking notes at school! #sweepstakes

This is wonderful! Having an app without having to make additional purchases is a gift sent from heaven. My little one loves to play games on the app and we have to block the in app purchase because he was getting frustrated every time he tried to play a game. #sweepstakes

The stylus would be great for taking notes in onenote during lecture. The notes would be in onedrive, so don't have to worry about losing them. Also, I can do all my assignments on the tablet with stylus. #sweepstakes

I would use the stylus in order to do highlights/revisions/notes on the incredibly large amount of scientific articles and textbooks I have to read for school. #sweepstakes

Having a stylus would be great for work when seeing clients and making notes about their business #sweepstakes

I'd use the stylus to take notes. #sweepstakes

Who doesn't love Crayola? Please enter me in the #Sweepstakes.

How I would put the stylus to work? Jotting notes and to-do lists! #sweepstakes

i can draw a lo with the stylus #sweepstakes

This would be great to get organized with. Would use it for work and play #sweepstakes

I'd be able to enter written notes with the stylus, rathan than jabbing at the on screen keyboard. #sweepstakes

I would use it for writing and drawing#sweepstakes

Would quickly jot notes on it in the field #sweepstakes

As an educator, I am always in the hunt for creative and engaging educational applications, however Crayola Bubbles would not appeal to the age group I teach. Nevertheless, I can see where it would work very well with preschoolers to 2nd graders. #sweepstakes.

When I am tutoring this would help show students diagrams. Then I could just send it to their e-mail at the end of the session instead of leaving them with a pile of papers #sweepstakes.

Keeps my daughter entertained for long periods of time so I can get stuff done. Love the no in-app purchases as well. #Sweepstakes

The stylus would help me draw. #sweepstakes

I used to draw. Used to. I haven't done it in some time. My daughter draws.... a lot. I have a feeling it would be a fight between the both of us trying to get on to draw. #sweepstakes

The stylus would be for me to draw. #sweepstakes

I would draw and take notes! #sweepstakes

The stylus is one of those things that seem like it won't be useful, until you use it, and then you jot notes down and use it way more than you thought you would have. Especially with the excellent handwriting to text conversion available in OneNote and other programs. Anything that can read my wife's handwriting, is incredible. #sweepstakes

i would give it to my kid to enjoy learning. #sweepstakes

I would use it to write out lists and keep my family organized! #sweepstakes.

I love doing crafts and and making sketches of future projects when I out and about. The TruPen stylus would always come in handy. #sweepstakes

I would finally get around to drawing more comics. #sweepstakes

I prefer to take notes by writing. I'd love to write on my tablet and keep all my notes organized easily. #sweepstakes

#sweepstakes this would be great to make my time more efficent & for drawing

*stands on soapbox* "Go outside and read a book!" *gets off soapbox* I would use this to replace a laggy samsung Ativ for taking notes in my community college classes. #sweepstakes

Great app for kids!!! #sweepstakes

I've never had a stylus before so I'm a bit uncertain as to what I would use it for. I know that when I handwrite notes, I remember them better.#DoMoreEveryDay #sweepstakes

The Stylus would help me to draw BETTER. "I posted this comment as a Sweepstakes entry"

I would use the TruPen Stylus for just about everything, writing, note-taking, navigation when I'm on the go and when I get the urge to be artistic, draw. I love the versatility of this pen/stylus, that I can go from paper-like writing to tablet tasks in a click, plus I prefer to use a stylus rather than my finger (so tired of constant fingerprints all over my screen & my obsession with cleaning it). Exceptional giveaway, thank you for the chance. #sweepstakes

Great tablet to bring to work meetings, to take and share notes #sweepstakes

My grandson would love this. #sweepstakes

Would definitely use the stylus for taking notes! #sweepstakes

I could use the stylus for annotating my books as I read :) #sweepstakes

I will use the stylus to take note in the meeting room. #sweepstakes

Perfect for taking notes in college! I am working on my PhD and this would be amazing to win!! #sweepstakes

Stylus would be used for mapping. #sweepstakes

#sweepstakes the app works well with both of my kiddos-a two and five year old.

I will draw to relax and use it to do my work #sweepstakes.

I work in an office and with this tablet and stylus combo I'd be able to take notes during meetings the 21st-century way. #sweepstakes

i would use it to draw cartoons #sweepstakes

A stylus is cool for drawing. #sweepstakes Posted via the Windows Central App for Android

Stylus would help to keep everything neat digitally! #Sweepstakes

Personally I love to draw in my freetime so this tablet and stylus would definitely keep me entertained. Keep up the great work WC! #sweepstakes

I use it to stay in order and to keep good track of important things. #Sweepstakes

I had to look up the dynapad. Its pretty cool. With the pen I could use this to replace my desktop. It would actually make scheduling and routing a lot easier. #sweepstakes

#sweepstakes I love my pen on my Surface Pro 4, would love to get something similar for my daughter in college. I could see her taking notes... Or playing games. Whatever college students do now days. :)

Would be great for sketching and the upcoming Windows Ink. #sweepstakes

I would use the TruPen stylus to write all of the lists I keep. #sweepstakes

I make custom tshirts so this tablet and a stylus would be great in helping to make someone's vision come to life in a shirt created just for them. #sweepstakes

I would use the TruPen stylus to sketch out some new swag designs #sweepstakes

I would use the Stylus to help me advance my research functions. #sweepstakes

Drawing designs for my 3Doodler. Being able to digitize my artwork is a lot cheaper for me. #Sweepstakes

I would try to improve my illustration skills! Always been a fan of Toshiba's products, especially their affordable midrange computers. #sweepstakes

Would love to create digital drawings and jot general notes on websites in MS Edge. #sweepstakes

I'd use the stylus for writing, which is easier than typing to me. Thank you. #sweepstakes

I'd use it for games! #sweepstakes

I'd use the stylus for many things, like doing homework and games too. #sweepstakes

I'm looking for games for my granddaughter, I'll have to look at that one. We would use the stylus for games. Thanks #sweepstakes

My daughter would use it to improve her artistic skills, thanks for the #sweepstakes!

Stylus for painting, of cause. #sweepstakes

I had a Toshiba PDA back in the day that had a pretty useful stylus. #sweepstakes

I would give it to my husband. He is always writing songs or drawing so he would definitely put it to good use! #sweepstakes

Would love to use the stylus to take advantage of the aniversay update! #sweepstakes

My daughter would have a blast using the Toshiba dynaPad! #sweepstakes

I would like a Toshiba dynaPad Signature Edition Tablet for my grandkids. Inking is the way to go. #sweepstakes

taking notes in class or the occasion OMG moment where i need to jot something down! #sweepstakes

I will have to check it that app for my son, I am pretty sure it is something he is going to like! And I would love a tablet with a stylus so I can get back into my digital drawing!! #sweepstakes

Truepen will be my notes maker. I am bored with paper notebooks. Sharing notes with friend will be easier if i write it on onenote. #sweepstakes Posted via the Windows Central App for Android

I would put the stylus to work by using it to write down lists I need to remember. And to keep track of things thsts on my agenda and schedule.#sweepstakes

My wife is a grapgical designer. She would totally use this #sweepstakes

I'd use the stylus to takes notes quickly. I posted this comment as a Sweepstakes entry. #sweepstakes

A stylus allows for precision. If you're working on a small screen, or if you're working a busy game screen, a lot of frustration can be avoided with pinpoint control. #sweepstakes

Probably, this app plus the toshiba price would be a fun tool especially for the kids who has big creations. #sweepstakes Posted via the Windows Central App for Android

This app is pretty good, but I still think that it might be the wrong way to go, as far as children. For me, technology is part of my daily life. I am a high schooler, and were I live (California) is a very tech-savvy place. However, if little kids at maybe 1-10 years old are on tech, it ruins their brain. Period. It might provide some benefits, but really, it does more worse than good. Anyway, thought that this was a cool app. #sweepstakes

i would use it to help me write a novel #sweepstakes

I'd use the tablet to take notes in school #sweepstakes

I love the technology with the hands on feel. I would use it out in the field taking notes. I need that pen in hand. #sweepstakes

I will use it to doodle! #sweepstakes

I'd use stylus for handwriting and Photoshop. #sweepstakes

I would use the stylus of the DynaPad to draw graphs and solve math equations for when I'm explaining a math problem or solving one for myself. #sweepstakes

I would like to take notes when I am attending continuing education programs and draw #sweepstakes

I'd use it for notations and practice my skills at drawing. #sweepstakes

I am an artist and would love to expand my artistic ideas with the stylus. #sweepstakes

My kids often try to take my SP3 using the pen. This could be a great way to get them off my device and one of their own! Plus it may get my wife away from the iPad! #sweepstakes

The app looks really neat. I don't know if my 2.5 y.o. is old enough for many of the games yet, but I'd like to give it a try. I'd really like the stylus of the dynaPad to take notes. I'm ready to ditch my paper pad for digital, but I need something powerful, yet small and inexpensive. #sweepstakes

Could be handy to take quick notes, without having to type. #sweepstakes

I'd use the stylus to takes notes quickly. Very cool in unison! I posted this comment as a Sweepstakes entry. #sweepstakes

I would use it for the rough sketches of my designs. #Sweepstakes

I would give it to a friend of mine who needs it for school. #sweepstakes

i love drawing so i am going to use stylus for it #sweepstakes

The stylus would be tremendously useful during my legal video work. Instead of on paper, I would be able to draw a diagram of the layout of the room, I.e. where lawyers, deponent, and court reporter sit. Also, fill out forms. I'm given limited desk space usually, so a keyboard is cumbersome: a tablet and stylus on my lap would be convenient.
And I'd be able to send and receive files digitally, forms and recorded audio files.
#sweepstakes Posted via the Windows Central App for Android

This would be fantastic for diagramming points to teach my soccer team. #sweepstakes

I would now have access to something when I feel creative I could jump on without loosing my flow. Whether or not its my storytelling, poetry or novel. Also great for long car rides with the Grandchildren to allow their creative time. Sounds like a great product. Thank you for the opportunity of ownership......

The stylus would be great for jotting down notes. It would also be great for helping my kid practice writing. #sweepstakes

Definitely would use the stylus to take notes at work, would be very helpful. #sweepstakes

I would love to use the stylus to draw on my Tosiba tablet. #sweepstakes

Crayola is an icon of childhood. With the growth of coloring for relaxation for adults this app has broad appeal. #sweepstakes

Hopefully the stylus would help keep my stiff and sore fingers from getting any more arthritic than they already are! #sweepstakes

My daughters love to draw #sweepstakes

would use the stylus for drawing as it is a hobby of mine . I would also use it for keeping or making notes - #sweepstakes

I would use the stylus for taking notes and quick diagrams! :) #sweepstakes

I would use it in everyday tasks. School, Work, recipe taking, joting down thoughts and ideas. just about anything #sweepstakes

As a person dealing with Parkinson's, sometimes my fingers don't work correctly and the stylus might help me operate the current technologies. #sweepstakes

improve my drawing (i hope) #sweepstakes

I posted this comment as a Sweepstakes entry. #Sweepstakes I would use the stylus to be more accurate when I compose.

I would use it for digital art. #sweepstakes

very good app to use #sweepstakes

This would help my son who is off to College #sweepstakes

Cute boy, is that Daniel's son? though I always thought Dan is a gay. I found young kids actually enjoying windows 10 phones, i let several kids play my lumia 950 and an sony xperia Android on same or similar games/apps. they found the windows phone are some how more attractive to them.
#sweepstakes

I am a Counselor in training, and this tablet would come in handy for recording sessions, making session notes, and even having my child clients use in their therapy sessions. #SWEEPSTAKES

Might be a nice extra to have around at the very least to compliment my Surface Pro 3. #sweepstakes

My 7 and 3 year old would love drawing with this app! we don't have any devices with stylus yet. #sweepstakes

A stylus would help me to keep me up on chores with handwritten notes and practice more my handwriting on devices. #sweepstakes

I'm not artistic in the slightest. So I probably wouldn't use the stylus/pen much. I just want a tablet. I've never owned a tablet of any kind. #sweepstakes.

I would use the TruPen to give my kids a better tool for doing art or for practicing their handwriting. I'm entering this comment for the #sweepstakes.

#sweepstakes I would use one of these to draw with my family. #sweepstakes

Looks like my kids would have a lot of fun playing Crayola Bubbles #sweepstakes

I've been putting off getting the active stylus for my Dell Venue Pro, even though I know I'll find it useful when doing design mock-ups for the apps I develop. I might just splash out on one if I don't win this beautiful tablet. #sweepstakes

The stylus would be useless for taking notes at work meetings, since I am a loud typer, or annotating plans. #sweepstakes

I am always taking notes in my disorganized legal pad then transfering to my computer when I get back to my computer. The pen and tablet would be a great way to get everything digital right away. #sweepstakes

I would let my daughter use it. She's very artsy. I posted this comment as a Sweepstakes entry #sweepstakes

i would do art pantings using the fresh art app #sweepstakes

I would definetly give this to my nephew & neice! #sweepstakes

I am always writing paper notes. Having a tablet that I could write on the screen could replace all those paper notes. #sweepstakes

It'd be great for keeping notes for my job and personal life. #sweepstakes

Nice! Kids certainly would enjoy! #sweepstakes

My original surface pro is great for ebooks for my 4 and 2 year olds, would love to get something thinner, lighter, and not blazing hot! #sweepstakes

I would use it for artwork and drawing. #sweepstakes

I think this would be great in teaching my daughter to write! #sweepstakes

Here's to doing what stylus' do best... taking notes. Perfect usage. #sweepstakes

I would use the stylus for drawing #sweepstakes

Ok, I want to play this #sweepstakes

Ooh, I like the Toshiba DinaPAD soo much! And guess what... if you give me one, I will first install the Windows Central app and then I will update to a Redstone build (rs1)! I will also use it like a kind of wacom tablet because I really like them and here you have a signature pen.

Would make a day a lot more productive than my six year old laptop. Portability would be also much better #sweepstakes

I would take advantage of the pen and use some photoshop more!
#sweepstakes

This looks like a cool app for my grandchildren #sweepstakes

Nice. In architecture I sketch ideas all the time. This device with an pen would be fantastic! #sweepstakes

This could be great for my daughter, both app and tablet. #sweepstakes

As an adult with no kids, I have no use for the crayola app, looks nice though. But would really enjoy a tablet with good stylus support. #sweepstakes

I'd love to have the flexibility to draw with a stylus. Portable and no chance of making a mess with pencils, paint, etc. #sweepstakes

I Would draw some pictures and keep the screen clean. #sweepstakes

I would use this to draw my wife and child cards to say I love them #sweepstakes

my kinds are in day camps for the summer and we are starting a "writting" blog for them. we want them to write about this summer and the activities they do. pen an paper is great but i am a tech guy, so i would use the stylus to have them write on the tablet, convert the notes to digital documents so i can keep the memories forever. #sweepstakes

I have an 8" Asus that I use for notetaking in meetings, etc. that has served me well, but I would love something with a dedicated stylus. Realistically, though, my 9 year old daughter would probably co-opt the Dynapad to fuel her burgeoning comic artist career. #sweepstakes

I've heard nice things about the Toshiba Dynapad. I'm a digital artist, and it seems like something that would be ideal to take around because of its portability and great pen input. #sweepstakes

The app would be a good learning tool for the kids. The stylus would make using a tablet easier for me to use because of my non touch screen friendly fingers,lol. Would love to win the sweepstakes and the tablet. #sweepstakes

This amazing gadget will be with me everywhere. I love to take notes in class with it =) #sweepstakes

This tablet looks great and somethig i could well take advanage of, maybe even with the crayola app in years to come, though my son is probably too young for it now, #sweepstakes.

I would use it for doodling and playing games #sweepstakes

I'd use the pen for taking client notes during meetings! #sweepstakes

The stylus would be cool to take quick notes with. #sweepstakes

I would use it to doodle and draw, as well as to take notes. Thanks for the chance #Sweepstakes

Having not had a device with a stylus since the old palm pilot days it hard to say what I would use the pen for. I'm sure jotting notes would be one such use, but until and unless I get a device such as this with a pen I truely don't know. #Sweepstakes

The whole family would have fun drawing with the stylus, particularily the kids. #sweepstakes

Definitely want to do some drawing with that thing! #sweepstakes

I have wanted to make full use of one note for meeting notes and all, but haven't been able affords tablet and stylus. This might just do the trick! #sweepstakes

This stylis would allow me to once again explore my artistic side. I travel a lot for work and having this would allow me to doodle while on the road.Something I have not done since college. #sweepstakes

Love the Toshiba Dyna Pad Signature edition for being the world's thinnest and lightest 12-in. windows tablet, the True Pen Stylus is very helpful in writing drawing and jotting notes whenever I like it. #Sweepstakes

#sweepstakes This would be great for work and for playing games!

I would use for my business to keep track of orders. #sweepstakes

My preschooler is working on her fine motor skills and the Toshiba dynaPad Signature Edition with Stylus will help her practice. She will have fun with the Crayola Bubbles apps since she also is into scribbling #sweepstakes

I'd teach my nephew how to use electronics! <3 #sweepstakes

I love to draw and I also like to have my personal signature on things. So I would used my stylus to let me digtial world reflect me and what I like to do.

I've never really used a stylus with a tablet or smartphone before, so I'm not entirely sure what I would do with this one. I imagine it would be quite nice in certain games or apps that require precision and accuracy. #sweepstakes

My niece would love this app. She would also love a tablet with a stylus for her drawing, I'll probably gift it to her since I already have a surface and she'll make better use of it #sweepstakes

I would love to get this in the hands of my mother. She is an educator and could use this in the classroom. #sweepstakes

My wife is quite the artist. I'm sure she would put the stylus to good use making some new paintings and drawings to print and hang around the house. #sweepstakes

I'll have to try the stylus first! But, taking meeting 's note yould be cool! Maybe sharing acticle with side note with Edge. #sweepstakes

i would write with it in OneNote. #sweepstakes

I would use the stylus to take notes in my class. It is great for drawing diagrahms and short notes!! #sweepstakes

I'd put that stylus to work organizing all the many family ancestry files, photos and stories I've gathered over the years. #sweepstakes

Notes, meetings, random sketches. Having a tablet that supports them all would be a great and reduce the number of things I haul around for work and play. #sweepstakes

I would use this pad for note taking, drawing and keeping my digital life organized and also for communicating with other gamers. #sweepstakes

I would use the stylus to draw out landscape plans. #sweepstakes

I've always been interested in how a stylus would work, and I'd probably mostly want to see what I could do with it. #sweepstakes

I like the action of writing to a stylus will help me with taking notes #sweepstakes

I think a nice new tablet & pen would motivate me to brush the dust off a few old writing projects... #sweepstakes

I would use the pen to sketch and take handwritten notes in class! #sweepstakes

My children would definitely make good use of it on their apps and colouring pages (thank you for the suggestion of crayola bubbles, we will have to check it out). I am not extremely efficient with touch screen (I still use a blackberry 9900 for the keypad) so I would find the pen to be very helpful. #sweepstakes

I would use it to keep my daughter entertained, letting her use it to draw. #sweepstakes

I would love to try sketching with the stylus! #sweepstakes

The stylus will definitely help me in doing sketches for my designs for work! #sweepstakes

The stylus would be awesome for note taking on a digital platform. I'm not fast enough with the on screen kepboard and lugging around a bluetooth one can be a pain. That's just one of the many reasons ;) #sweepstakes

I would give it to my daughter who is going to art school in the fall. she would use the stylus to draw & sketch #sweepstakes

I'd take meetings in OneNote, much better than taking paper notes and using Office Lens. #sweepstakes

Put the stylus to work just taking notes while surfing the net. #sweepstakes

I'd use the Toshiba DynaPad and TruPen stylus to sketch and channel my creativity. #sweepstakes

I could definitely use a Toshiba dynaPad to assist with my job search efforts! Being able to complete electronic applications and quickly respond to potential employment opportunities while on-the-go is mission-critical for me. #sweepstakes

I would use the stylus for notetaking. I expect mostly with Microsoft Edge browser. #sweepstakes

I am looking at tablets and this one seems really neat, I think the sytlus would be great for drawing and writing, here's to hoping! Thanks for a chance #sweepstakes

Practicing writing in other languages #sweepstakes

I would use the Dynapad to assist me in my tutoring lessons. #sweepstakes

A stylus would be great in meetings and taking notes. #sweepstakes

sketching and notetaking #sweepstakes

Keep my children doing some good stuff on the tablet #sweepstakes

Looks like a stylus would help me draw better! #sweepstakes

I would use the stylus to take notes! I posted this comment as a Sweepstakes entry #sweepstakes

I'd love to work with my daughter on her writing skills with this stylus. #sweepstakes

I tend to use the stylus instead of my finger for the sake of keeping fingerprints off the screen. My girlfriend on the other hand loves to sketch! #sweeptstakes

My kids love to play this #sweepstakes

I would love to do some creative editing on some of my photos with a stylus. #sweepstakes

I would use this to help with taking notes when I get into grad school. #sweepstakes

The stylus, when done correctly with proper pressure sensitive sensors, can be used in combination with Photoshop for art. #sweepstakes

my niece can use #sweepstakes

I'd replace all the notebooks I carry around for school. I posted this comment as a Sweepstakes entry​. #sweepstakes

This would be great to freehand draw. #sweepstakes

I would use it to help in writing down notes quickly #sweepstakes

I would use the stylus to take notes and drawing #sweepstakes

I would use the stylus for everything from adding notes to pics to taking notes! #sweepstakes

I'd teach my nephew how to use electronics! #sweepstakes

I'd draw pictures of cars. #sweepstakes

I would use the stylus to create my next masterpiece! #sweepstakes

I want to take notes in class #sweepstakes

play a lot of table top games, and use a computer a lot (saving notes is better than tracking paper). #sweepstakes

I'd put the stylus to use by showing my young son how to draw on it. I'd teach my boy letters and numbers on it as well. I know it sounds basic but it would be very valuable to us. #sweepstakes

It would be good for note taking. #Sweepstakes

Like I said on the other tablet prize, I'm going to college soon as a 31 year old. This would come in extremely handy for staying organized. I already have a bluetooth keyboard and mouse so I wouldn't have to take my 4 year old Toshiba laptop all the time, I could take this instead. I'd use it for notes, typing/working and checking all my stuff on the go. I'd use the stylus for drawing/art. #SWEEPSTAKES

I could really use a tablet as opposed to always being tied to my desktop. #sweepstakes

I'd use the stylus for writing notes and keeping track of dates. #sweepstakes

I'll use it for notes at school and drawing in free time probably.#sweepstakes

Drawing is an outlet for my anxiety. It would be nice to bring a tablet with a stylus everywhere. #sweepstakes

I would use the stylus to silently take notes at meetings. No more keyboard clicks from me. #sweepstakes

I have a Toshiba Encore 2 and love it. It does not have a pen available. This is perfect. #sweepstakes

Would really like to unchain myself from my brick of a laptop when I travel. Looks like this could be the solution. #sweepstakes

I am caregiver to my 3 yr old grandson, 50-60 hrs per week. He is ready for his own tablet. He loves to draw and colour, I'm certain he will make good use of the stylus for his artwork. Would luv to win for him to introduce him to tecnologry as it will be the world he is growing up in. I am big on education, fun, creativity and teaching him everything I can. Tyvm for hosting #sweepstakes

I like adding comments and doodles to pictures. #sweepstakes

Toshiba DynaPad + Windows Ink = A Better Way to PC. I just want easy sketching and notetaking. Obligatory #sweepstakes comment for #sweepstakes.

I would use it for drawing and taking notes #sweepstakes

The one thing I wish my yoga pro had was a pen, I have always wanted a windows machine with a pen so that I can write notes in class and also while sitting on the sofa watching tv, instead I use a notepad to take those notes and then transfer them later on to my computer. This tablet will also be useful with the new windows ink feature. #sweepstakes

I would use the stylus to work on my drawing and animating skills. #sweepstakes

I have a kid that loves to draw I will have to introduce him to this app. #sweepstakes

I'd love to reduce my paper use & get my notes into OneNote. #sweepstakes

I think using Ink with the sticky notes feature is very appealing to me in terms of improving productivity. #sweepstakes

Doing digital school work! #sweepstakes

I would love to use it for school notes! #sweepstakes

make better use of onenote. i keep my self organized, make lists and such on there. #sweepstakes

Really attracted by the stylus function to quickly take notes, preferable, imo, to keyboard input.#sweepstakes

I would use the stylus to draw art for my family #sweepstakes

I'd use it to draw charts #sweepstakes

make better use to ussing the apps that function better with a stylus like onennote #sweepstakes

improve my creative skills, pen and paper are so hard to get used to nowadays #sweepstakes

The Toshiba Dynapad would help me as I work on writing my first nature book #sweepstakes

i would put my stylus to work by giving it to my hubby since he's a graphic designer. He loves using this for his creative work;) #sweepstakes

I like to graphic works sometimes and nothing is like drawing naturally rather than using a mouse. A tablet and pen (stylus) just for that is what I need. :)
​#sweepstakes

I would upgrade my "Convertable Notebook" from 2007! #sweepstakes

OKay, I'd like to start by pointing out that the NO IN APP PURCHASES thing, is AMAZING. Man, Crayola, at it again. I remember all the crayons and pencil crayons and paints my mom used to buy me. Man <3 Anyways, I'd probably use it to colour and draw with my nieces and nephews! #sweepstakes

This will be a great replacement to my Microsoft Surface RT that i've been having for years =) #sweepstakes

Yay, I would use it to help me with my art work & work. Thank you for the contest, generosity & awesomenss. #sweepstakes

I love to doodle! #sweepstakes

I would love to use a stylus to assist me in graphic design work. #sweepstakes