Get apps, movies and more for free via Verizon's Connection Day promotion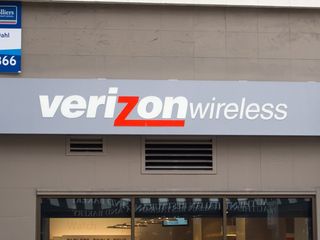 Verizon is getting into the spirit of the holiday season by giving away a host of digital content today, which the carrier is calling Connection Day. Starting today, all users, regardless of wireless carrier, will be able to access free content from iTunes, Amazon, Pandora, Conde Nast, Boingo and more, courtesy of Verizon.
Here's what you'll be getting via the Connection Day promotion:
Verizon FiOS: Special mobile access to popular movies and TV shows on November 26, compliments of Verizon FiOS, by downloading the free FiOS Preview app.
Amazon: Selection of 10 free/discounted apps, plus two free Audible book downloads (new members) or $10 Audible credit (current members).
Apple: Enjoy a full day of iTunes Radio with limited interruptions on all stations — compliments of Verizon. While you're listening, keep an eye out for a banner to claim another special iTunes gift!
Condé Nast: Free Digital Edition downloads of 17 Conde Nast Publications, including Wired, Vanity Fair and GQ.
Free Wi-Fi: Complimentary Internet sessions through Boingo Wireless (at airports) and Gogo (in-flight).
JetBlue: Free in-flight Fly-Fi (Wi-Fi) for flights between November 26th and December 31st.
Pandora Media: Free seven-day trial of Pandora One.
Verizon is sweetening the deal for its More Everything customers by giving away 1GB of free cellular data to everyone registering on the Connection Day website today. Customers will also receive an additional 1GB bonus that will be applied in the next billing cycle. Customers on other plans will get a discount on the Mophie Powerstation 4000 (opens in new tab) power bank. As you can probably surmise, these deals are valid for US-only customers.
To avail the services on offer, head on over to the link below.
Source: Verizon Connection Day (opens in new tab)
Wish they cared this much about current customers.

Not sure what you mean. I'm a current customer and signed up for this a week ago. It's not for new people at all.

Couldn't agree with you more.

Why don't they give 8.1 \ cyan instead.. Complete jerks.

Most of the wp users aren't from US so who the hell cares about this

Actually, a huge chunk of our readers are based out of the US. So I'm guessing most of them care about this.

That link was very informative.

It's an American website... The author her are American . Come on dude

I'm from the US and not on Verizon. It doesn't bother me to see it. Why are you trying to start a fight. Relax. Move on to the next article that applie sto your life. It is Windows Central, NOT harshlumia520 Central.

If they wanted they could update/fix their apps and release Cyan for 928 and Icon

Verizon is trash, they actually created apps for this for Android and iPhone but nothing for Windows Phone. They will likely Never released Cyan because Verizon is garbage. After two updates are released from Microsoft the updates are pushed in spite of the carriers. This has been policy since Windows phone 7. Verizon will sit with their thumbs in their arse and do nothing. When Microsoft releases Denim, both updates will be pushed to us. Verizon is absolute Windows phone hating trash.

Completely agree! Verizon has absolutely no like (much less love) for Windows Phone and they suck! I'm so ready to go to AT&T when I'm eligible! I wouldn't do business with Verizon if they paid me! People should look past this BS of free stuff and realize just how CRAPPY Verizon is when it comes to customer service. Android and Windows Phone users know full well how TERRIBLE Verizon is at updating our devices. EVERYONE SHOULD BOYCOT VERIZON UNTIL THEY CHANGE THEIR DEVICE UPDATE PRACTICES!

There's really nothing in the list that is worth the hassle.

Most of this? Yeah...you have to have either Android or iOS to use it. Amazon's App Store is Android-based. Oh well....I got a free GB :) ("And there was much rejoicing...." *faint yea!*)

I feel your pain, friend. Go Factory Unlocked and give them the boot. If people don't vote with their dollars the Vzw arrogance will continue unabated.

I assume you mean unbranded since VZW devices all ship SIM unlocked... That said, the problem would still be that there is no other device available that would support Verizon LTE bands and have a CDMA radio for voice. :( The only alternative would actually be to leave VZW. But their coverage, family plans, unlimited data and friends and family discounts keep me giving them money each month. But that's just my 2¢...

SIM unlocked for travel... Yes. Leave Verizon is exactly what I meant.

Why keep promoting carriers/services that don't promote WP.

I would actually love to see a class action lawsuit against Verizon over sabotaging Windows Phone.

This. I don't want to see another article about Verizon unless it's followed by "releases Cyan!"

I was thinking about testing this offer, but I have moved to under development until further notice.

Connect us with the Cyan update. What a piss poor performance taking care of your customers

There's only one freebie I'm interested in from Verizon.....

Nice! I'm an existing customer and will take the free Gig for this month (ends on the 28th, but covers tomorrow) and next month.

Except everyone is just going to comment and bitch about not getting an update.

Correct, and hopefully this will cost Verizon customers, new and old from getting sick in a contract with a company this horrible on updating existing devices. I hope VZW is very hurt by these threads. It should be telling people something. Don't do business with a company that doesn't care about you as a customer.

It wont cost enough customers for them to care.

How do I get the two free Audible book downloads (new members) or $10 Audible credit (current members)? I don't understand where to do that.

they are doing a disservice to WP so we should to by not promoting them with articles about them. Not trying to offend the writers on this site.

I got WP8.1/Cyan for the Icon! Oh, wait...never mind.

I understand the hate for companies like Verizon, as I generally feel they're all crooked, but I need phone service for my job and everyone else in my area has terrible signal. Necessary evil I guess. I never complain about free stuff though!

Fuc% Verizon. Release the damn Cyan update.

Bummer, the Amazon Audible requires you to either have a paid subscription in order to get the $10 credit or be brand new to get the 2 free books.
Windows Central Newsletter
Get the best of Windows Central in in your inbox, every day!
Thank you for signing up to Windows Central. You will receive a verification email shortly.
There was a problem. Please refresh the page and try again.