4 good reasons to upgrade that old printer
By Rich Edmonds published
Should you upgrade your old printer? Possibly. Here are a few reasons that may sway your decision.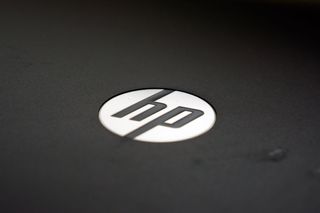 A printer can last many years, but it'll start to feel outdated once newer models with more advanced features and efficient functionality are released. Here are a few reasons why you may want to consider replacing an old printer.
Quality prints
Since technology improves over time, so does the printer. You may believe that a printer from 2004 would be able to match a new printer bought today, but you'd find the older model struggle to compete. Newer printers come rocking more options for page management and how prints are handled, not to mention the advancement in inks.
When you start encountering frequent paper jams, sub-par quality prints or noisier operation, you'll want to look at replacing the aging unit.
New features
Much like your smartphone, a new printer will have all the latest features from the manufacturer. More recent printers are Wi-Fi capable, can connect to your portable device for more convenient operation with a flick of your finger, and can even offer advanced functionality with USB ports and scanners.
More efficient inking
Not only are newer printers more likely to be able to pump out more pages per minute than older models, they're also likely to use less ink and manage everything else in a more efficient manner. Ink costs continue to be an issue for consumers, especially those who print numerous documents each day. Being able to get more out of a cartridge is a longterm win.
Peace of mind
Should your old printer suddenly stop working, you'll have little to no support from the manufacturer, especially since you'll likely be outside the warranty period, and that specific printer may not be produced anymore. Picking up a new one will kick-start a new warranty period, giving you added peace of mind that should anything happen, you'll be covered.
Ready to upgrade?
When you're ready to make the jump and purchase a new printer, we've got you covered with some recommendations:
Rich Edmonds is Senior Editor of PC hardware at Windows Central, covering everything related to PC components and NAS. He's been involved in technology for more than a decade and knows a thing or two about the magic inside a PC chassis. You can follow him over on Twitter at @RichEdmonds.
And here's why you should go down to your local library for printing -- because it's cheaper in the long run! :p

since you're showing hp products... their Laserjet enterprise line last for-freaking-ever. I JUST replaced a 17 year old Laserjet last month, and we have a few 15 year old models that still print great.

Ehhh... They've been in a bit of a dark age for the last decade. Really poor mechanical design, durability, and overall feature sets. Not to mention abysmal control panel layout and performance. Not sure they're out of it yet. Over the last 2 years, I've experienced a 50% DOA rate out of the box. This isn't shipping damage, it's bad boards, controllers. Across the spectrum of printers and MFPs. I was hoping to be able to trust them, but HP is off my enterprise purchasing list.

I agree from what I read on while researching which laser to buy. It seems like a crap shoot if you are going to get a bad one or not. I guess that's what you get when a company makes hundreds of different models. No chance to improve the design. I took a chance and got a HP anyway because of the cost and feature set (open box on eBay made it even better), so far I have had only minor issues that were toner related.

I don't get lack of support being a reason to throw away a printer, how about you throw it away when the device stops working? Ink costs tend to be cheaper from 3rd parties, especially on older models, I'd be really surprised if the slightly reduced power consumption of the average user comes even slightly close to the cost of replacing, unless the printer you're replacing is 20 years old. Ashram is right about the HP enterprise laserjets, I bought 2 secondhand many, many years ago, rock solid reliable performance, cost of toner is way lower than my new HP laserjet (I moved to the US from the UK so couldn't take them with me), especially 3rd party ones, and the new one might be fractionally better and can do colour, 600dpi is 600dpi, it's the paper that makes the biggest difference.

Printers these days suck so much. Connecting is unreliable and a headache - setting up etc. is just awful. Feels like printers have gone backwards in the last 10 years. Sick of it. Any recommendations for printers that aren't ****?

I do agree, that set up can be a pain,

Good article. Newer printers can connect to the Google Cloud allowing you to print from you Android phone

well, technically, you can print from your phone to most network enabled printers. Either on the same network or with wifi direct. Not sure how work would feel if someone setup google cloud print :)

Yea, having Google scrutinize each document you print isn't as valued a bonus for many users as some might think...

i have given up on ink jets, they do not seem to last very long, so I got myself a brother LED printer, great machine. Not great for photos, but if I want the odd photo done I can go into town and there are machines in shops that do them and no doubt better quality than any inkjet in my price range. If I have loads then that is a different thing, but I can still get them done in town at a bulk price.
I was thinking of getting a photo printer, a little Canon Selphy or something like that, but not sure if I need it. As for HP printers, we have a few at work and they seem to be good workhorses, but they are slowly changing to brother. Hp inkjet is another thing, they seem to fall apart.

Having worked in this industry long enough, not all ink Jets are the same, not by a long shot!! Not to solely push HP, nor have I worked for them, but their instant ink program is by far superior in cost and quality-meaning you get the best in and for super cheap without worrying about recycling cartridges. $2.99/month, for example, gets 50 pages (that rollover) meaning 600/year of whatever you want. I print a lot of 4x6 and 8x10 pics that are only 1 page each using loads of ink which doesn't matter. I pay per page. Using hp 60, 61, or those old 74/75 tanks cannot compare at all even if XL tanks. 600 pages for $36 can't be beat, especially when HP covers shipping you out new cartridges when you're low. Way better quality prints, way more cost effective, way more connected features.. pick one up on sale for about $100, which is what you'll spend on ink unless you buy cheap 3rd party ink. Just saying... been doing this for over a decade

I'm still using my all-in-one HP printer from 2005. I haven't printed anything in years, but the scanner is still great. The original software isn't available anymore, but the Windows Scanner app works with it perfectly. It also takes less time to scan a page than the original software.

HP actually has a decent W10 app for scanning in the store along with a control center app.
Windows Central Newsletter
Get the best of Windows Central in in your inbox, every day!
Thank you for signing up to Windows Central. You will receive a verification email shortly.
There was a problem. Please refresh the page and try again.