Hands-on with ASUS ZenBook UX305 Crystal White Limited Edition
It's hard not to say WOW when you first set your eyes on the ASUS ZenBook UX305 Crystal White Limited Edition.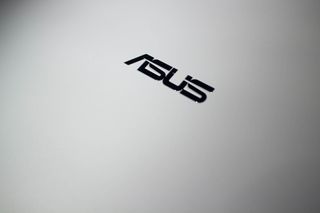 It's thin, light, and we don't often see laptops in this color. The 13-inch matte in-plane switching (IPS) multi-touch display with QHD+ resolution of 3200 x 1800 pixels and wide viewing angles looks incredible too. We've got our hands on it during an ASUS event in New York. Take a look at our video.
ASUS ZenBook UX305 specifications
Swipe to scroll horizontally
| Category | Features |
| --- | --- |
| Processor | Intel Core M 5Y71 Processor |
| Operating System | Windows 8.1 |
| Memory | LPDDR3 1600 MHz 8GB |
| Display | 13.3-in 16:9 IPS QHD+ (3200x1800) matte |
| Graphic | Integrated Intel HD Graphics 5300 |
| Storage | 512GB SSD |
| Camera | HD camera |
| Networking | 802.11ac |
| Ports | Microphone-in/Headphone-out jack, 3 x USB 3.0 ports, micro HDMI, SD card reader, AC adapter plug |
| Battery | 44 Whrs Polymer Battery |
| Dimensions | 12.8 x 8.9 x 0.5-inch, 2.6lbs |
The ZenBook UX305 Crystal White Limited Edition is available exclusively from the ASUS Store with only 200 units available for purchase at $999 USD. The standard version costs $699. What do you think? Is this your next laptop? Let us know in the comments!
Not a full-size picture of the so described beauty? Just a video...blah I'm on mobile I want a slideshow. Video later... Can the app sync saved stories to the website?

This happens too often. Just some arty close up of a logo. Poor.

Very tough call. Comes down to if you need a pen or are okay with a 10.8-inch display (vs 13-inch, which is a big difference). If I had to choose, I'd go with the Asus because I never use a pen and prefer the laptop form factor over tablet most times.

Hmm, I much prefer taking notes with a pen, plus writing is way faster than typing -at least for me- so I guess I'm going with the surface :)

Ultrabooks, especially ones that start at $699 and run to $999 never have GPUs. You are just going to have to grab a big honkin 15-inch. Also, 5th gen Intel HD graphics are really nice.

Where is the hand? I can't find the on-Hand!

Lack of a backlit keyboard is a deal breaker at any price point.

Indeed. Especially for pricey ultrabooks which are used for work, studies or whatever.

"Especially for pricey ultrabooks which are used for work, studies or whatever."

Kind of true? This Ultrabook starts at $699, which is pretty ridiculously cheap. Some features simply cannot make it into such a low-cost machine. If you want more, you have to pony up the real big dollars and grab a $1300 Ultrabook.

The Core M at that frequency is certainly a bummer. I agree that it looks great and has good value for money. But the performance is not gonna be enough even if you assume only casual users. I was on the very verge of ordering this but settled on the Dell Inspiron 13. I had to compromise on battery life and price but u get an i5 and 4 gigs extra for ur money

I have the standard ux305. Performance is fine for daily activities (web browsing, office, etc) and runs visual studio just fine. It's perfect if you need something lightweight to carry around at school or the office.

And it does look good which is quite important for some people, like myself.

Can anyone explain guys? , which is more powerful An Intel core M or core i5 5th Gen? Thanks ;)

$300 just for white plastic?!

And 512 GB SSD...and 8 gigs ram

Wish there were some photos. I have youtube blocked by the IT Department here at the office :P I'll check as soon as I get home tho :)

What is it with IT Dept's. I have the same problem. Just used PushBullet to send it to my phone and watched it there

Which is better? Core M or the new quad core Atom (surface 3)?

Core M is much faster and expensive chip.

The Core M should perofrm better. Looking forward to comparing to my Surface 3.

I have. It gets rather good geekbench scores, above the 1.3 ghz macbook, even close to the i5 11 2015 air.

Apparently Asus got the thermals right and let the Core M before better than other OEMs have. Receive it or a shipping notification yet?

I have recieved it on monday, if you are interested i can post geekbench score.

I just found out mine shipped and will be here on Friday (5/22). I can't wait to check it out!

I am blown away by the UX 305 Crystal White edition. I went back and forth between it and a Macbook, along with a few other options. Like a Macbook Air, it feels a tad heavier (due to being made out of aluminum) than I would prefer, however it is well worth it. The decent size of the device allows better thermals for the Core M to perform better than it does in other offerings. PROS: Screen quality, build quality and in hand feel, performance CONS: Touchpad gestures don't always work, speakers too low, denser weight The screen is one of the best I have ever seen, and shows no signs of pixel flaws or excessive backlight bleed. The build quality is phenomenal. It came set at 250% scalability, but I dropped it down to 200%. Chrome is set to 110% scaling. The white causes no fingerprints or other residue to show. I see virtual no performance issues. Although the CPU usage can spike when launching an application, even with Chrome running and 5-7 tabs open, CPU usage is fairly low. The trackpad could use a little work, and like my other Asus notebook, some gestures stop working momentarily or take a couple tries. Although with the trackpad gesture responsiveness, the speaker quality is my only other concern. They are far too low and usually need to be at or above 90% to be useful. Luckily, once paired with bluetooth headphones, that problem goes away. Apps being used: Chrome, Tweetium, Office 2013. Chrome is used for Google Play Music, Messenger, MySMS, PocketCasts, Netflix, Plex and YouTube. I can't praise the screen quality enough as it makes me want to watch video everytime I have the machine in my hands. The only outstanding item to test is battery life. I hope to get an idea over this long weekend.

Thank you for the review! I am debating on picking up this ultra book. Do you have any updates on the battery life?
Windows Central Newsletter
Thank you for signing up to Windows Central. You will receive a verification email shortly.
There was a problem. Please refresh the page and try again.