Hands on with Ultimate Source's range of Killer Instinct figures
Ultimate Source has a range of Killer Instinct merchandise available, and we're here to give you a closer look!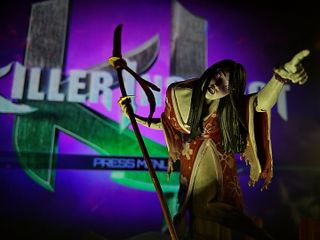 Killer Instinct is a reboot of the classic 90s Rare fighting game, available for free on both Xbox One and Windows 10. You can access all of the game's modes with a single character on rotation. If you enjoy the game, you can also purchase single characters or even entire seasons of characters for a discount. Killer Instinct is one of the first titles to follow Microsoft's "buy once, play anywhere" vision, with your character progression, purchases and unlocks synchronizing between Windows 10 and Xbox One.
And with Ultimate Source produced Killer Instinct figures for the game's Season 1 characters. Each comes with different features, including alternate poses via joint articulation, accessories based on models from the game, as well as exclusive codes for character color skins in Killer Instinct itself. Each figure comes with a base to ensure it balances well when on display, and Ultimate Source are working on bringing more characters from the fighting game into their portfolio.
Jago
Image 1 of 6
Jago comes with several points of articulation that mimic some of his in-game fighting stances. He also comes with interchangeable knee armor and a selection of melee weapons, including his signature sword, a saber, and a spiked club. Jago's swords are made of a softer plastic, presumably for safety reasons, while the figurine itself is made of a harder, glossy plastic. The figure stands at around 4.5 inches high and is surprisingly well painted for its price. Jago fans won't be disappointed.
Shadow Jago
Image 1 of 4
I was expecting Shadow Jago to be a simple recolor of Jago, but in some ways, he's even more detailed. The texturing on his clothing is well painted, even layered, and the metallic parts of his armor look particularly impressive, worn down and corrupted like the character does in-game. Shadow Jago, unfortunately, doesn't have any accessories unlike his less-shadowy doppelganger, but he retains the same points of articulation, making him a little poseable. Like the regular Jago, Shadow Jago also comes with an unlock key for an exclusive skin in Killer Instinct.
Fulgore
Image 1 of 6
Fulgore's figurine reconstruction is a notably impressive. As a character with a pretty narrow color palette, Fulgore's detailing comes from the plastic itself. His cybernetic musculature, various pipes, and cables are all painted with a metallic-looking finish that simply looks top-notch. Fulgore also has more points of articulation than Jago, allowing for a greater variety of poses and positions. The downside is that it can be a little tricky to get him to balance for display purposes.
Fulgore comes with similar customization to Jago, including interchangeable blades and a swappable head. Due to the soft plastics, the connectors are a little flimsy, but these are figures for display, rather than handing off to younger relatives to play with (or... indeed, by yourself, ahem). Like Jago, Fulgore comes with an excellently detailed base which draws inspiration from his stage in-game. He also comes with an unlock key for an exclusive color skin in-game.
Sabrewulf
Image 1 of 6
Sabrewulf is also impeccably detailed, with textured fur, defined muscles, and expressive facial design. Like the others, he comes with a signature base inspired by his in-game stage, and a couple of his accessories. One of those is a dog muzzle, and the other is a pair of steampunk goggles from one of his outfits.
Sabrewulf has fewer points of articulation than Fulgore, however. You can only maneuver his arms to alter his pose into different attack stances. I'm pretty sure that Sabrewulf would be tough to balance if his legs weren't locked in place, and thankfully the base's long pegs make Sabrewulf suitably stable despite a top-heavy build. Like the others, he also comes with a unique in-game skin.
Hisako
Image 1 of 5
Hisako is my favorite of the Wave 1 lineup, partially because she's one of my go-to fighters, but also because I find her to be one of the most interesting characters in the Killer Instinct roster. Hisako has the least articulation of the bunch, as you're only able to move one of her arms at the elbow to alter the position of her Naginata spear. Speaking of which, Hisako comes with her default Naginata spear, but also an elegant, flowery alternative from in-game. Hisako's base also features a notch to ensure the spear balances properly and remains sturdy when on display.
Somewhat awesomely, she also comes with an extra head that features her ghastly facial expression during her command grab and victory pose.
Unique DLC skins
What about those unique skins? Each figurine comes with a "Color 10" download code, which gives you access to an exclusive skin only figure owners will be able to use. The red Fulgore and brown Sabrewulf are exceptionally impressive.
Image 1 of 5
Where to buy?
All of the first wave figures are priced at an incredibly reasonable $29.99. You can purchase them directly from Ultimate Source's website using the link below:
See on Ultimate Source (USA)
If you're outside of the US, BigBadToyStore.com offers far cheaper rates on shipping.
Also, if you haven't checked out Killer Instinct on Windows 10 or Xbox One, see the download links below. The game is free and has been consistently updated since launch. It is easily one of the best fighting games on the market right now.
For the future, Ultimate Source is working on a deluxe Spinal set, based on the game's skeletal swashbuckler, and a unique sound link Jago that responds to audio from the game itself. The company has also teased future partnerships with Microsoft franchises, so stay tuned for that.
What characters from Killer Instinct or other Microsoft franchises do you think Ultimate Source should produce? Let us know in the comments!
Get the Windows Central Newsletter
All the latest news, reviews, and guides for Windows and Xbox diehards.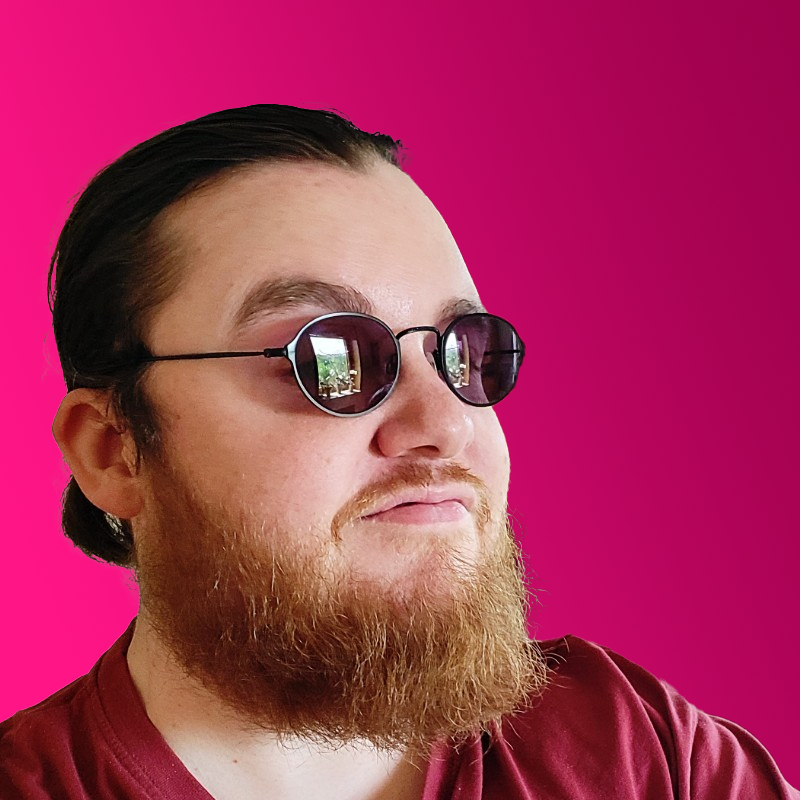 Jez Corden a Managing Editor at Windows Central, focusing primarily on all things Xbox and gaming. Jez is known for breaking exclusive news and analysis as relates to the Microsoft ecosystem while being powered by caffeine. Follow on Twitter @JezCorden and listen to his Xbox Two podcast, all about, you guessed it, Xbox!