ASUS doubles VRAM with ProArt RTX 4060 Ti, but it comes at a cost
ASUS revealed its ProArt RTX 4060 Ti that comes with 16GB of VRAM.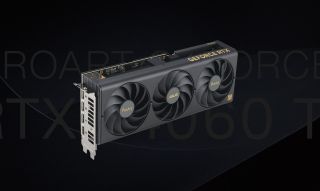 (Image credit: ASUS)
What you need to know
ASUS has announced its ProArt RTX 4060 Ti.
It brings double the VRAM compared to the standard model, taking it from 8GB to 16GB.
This bump in specs comes with a significant price increase.
---
ASUS have announced its creator focused ProArt GeForce RTX 4060 Ti that doubles the VRAM of the standard 4060 Ti models from 8GB to 16GB. It's a wonderful looking GPU and will work well in a production focused build due to the lower power usage of the 4060 Ti and its Ada Lovelace architecture.
Here's some of what ASUS says the ProArt edition brings to the table in terms of hardware additions and software features:
It has an OC (overclock) mode that bumps the clock speeds up to 2685MHz from the 2655MHz of the default mode.
Triple fan 2.5-slot design will keep it running cool.
Dual ball fan bearings that last up to twice as long as conventional designs.
0dB technology that lets you enjoy light gaming in relative silence.
Auto-Extreme precision automated manufacturing for higher reliability.
GPU Tweak III profile Connect enables creators to optimize system performance and cooling for every app.
It has an 8-pin power connector.
Windows Central take
The 4060 Ti 16GB is effectively what consumers should have received at the very least for the $399 price they're paying for that standard 8GB model. For the ASUS ProArt 4060 Ti 16GB consumers will likely be paying a $100+ premium for this increased VRAM and a huge cooler that simply does not belong on this tier of GPU.
If you want a higher level of gaming performance to boot, well unfortunately the RTX 4070 only has 12GB of VRAM. You'd have to go up to an RTX 4080 to get this amount of VRAM without switching to AMD. So, the 4060 Ti 16GB is still your best bet on a budget.
Along with other 16GB VRAM editions of the RTX 4060 Ti, the ASUS ProArt version is expected to launch on Tuesday, July 18th. However, don't expect many SKU's from AIB's as demand for this card is expected to be even lower than the poorly received RTX 4060 Ti 8GB.
Get the Windows Central Newsletter
All the latest news, reviews, and guides for Windows and Xbox diehards.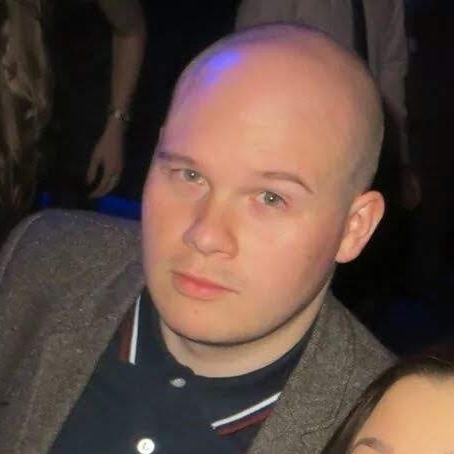 Dan is a tech contributor on Windows Central. A long time Xbox gamer and former partner on Microsoft's retired streaming platform Mixer, he can often be found crying into a cup of tea whilst thinking about Windows Phone. You can follow Dan on Twitter where you will find him talking about tech, Formula 1 and his latest victories in Battle Royale games.