The best portable monitors for 2023
Find the best portable monitor for you.
Quick menu
• The list in brief
1. Best overall
2. Best budget
3. Laptop monitors
4. Best enthusiast
5. Mid-tier portable
6. Budget runner-up
7. How to choose
8. How we test
Need another screen but just can't fit another monitor on your desk? Or do you need a display that is portable and lightweight you can travel with to play your Nintendo Switch in docked mode or knock out some two-screen workflows? Well, this guide has got you covered.
From known and trusted brands to some new names entering the market, there are dozens of options online for portable displays, and picking one up is one of the best investments I made for my personal workspace. I currently have 6 screens on my desktop running off of a desktop and 2 laptops. I found that having 2 screens for my job function just wasn't cutting it but I didn't want to give up one of my gaming PC's monitors to my work laptop and have to keep switching them back and forth. That's when I picked up my portable display which can easily fit in front of another monitor that is on a stand or a monitor riser and it made a huge difference.
The best part is, on days when I need to travel, go on location, or head into an office I can easily pack up my laptop, and my portable display and set up a functioning and workable environment wherever I go so my efficiency doesn't suffer.
Most of us know, that being forced to work on one screen after living the dual or triple monitor life is cruel and unusual punishment. With this guide, you won't have to subject yourself to that anymore though.
We have compiled our list with as much helpful information on each monitor to assist you in your purchase decision. Is it worth trading name-brand dependability for the price-savings of these newer brands? Let's break it down.
In between my work as a Cybersecurity Incident Responder, Contributor for Windows Central, and an avid gamer most days I spend 10 to 14 hours a day at my desk. I understand the value of a good monitor and how vital having more screen real estate is. I focus on buying guides for Windows Central and strive to find the best deals and products available on the market.
The quick list
If you're in a hurry, check out a quick list of my picks for the best portable monitors Hit the links below to read a full breakdown of any options, with details of the pros and cons for each.
The best portable monitors in 2023
Why you can trust Windows Central Our expert reviewers spend hours testing and comparing products and services so you can choose the best for you. Find out more about how we test.
Below, you'll find complete breakdowns of why these choices have made my list of the best portable monitors.
The best overall portable monitor
1. ASUS ZenScreen 15.6" 1080P Portable USB Monitor (MB16ACV)
The best overall portable monitor
Specifications
Single cable support:
Yes
Reasons to buy
+
Surface like kickstand
+
1080p anti-glare IPS screen
+
Trusted Brand
+
One cable solution
The ASUS ZenScreen portable USB monitor offers a 1080p 15.6 inch IPS anti-glare screen. This specific model (MB16ACV) wins best overall due to the amazing built-in Surface-like kickstand in the back. It has 5ms response time which is good for all but the most demanding competitive online games, and it even has a tripod mount connection in the back if you need to mount it. Backed by ASUS's brand and long-time reputation, this is a great option that won't leave you wishing you went with a different portable monitor. At around $200 it is a bit pricy, but it has every feature I could ask for and has great reviews.
Best budget portable monitor
2. VILVA Portable Monitor
Best budget portable monitor
Specifications
Single cable support:
Yes
Reasons to buy
+
1080p
+
1.88lbs
+
Single cable power/video
+
Fantastic reviews
+
Amazing price
Reasons to avoid
-
Not a name-brand
-
No built-in kick-stand
Coming in at the lowest price on our list today, the VILVA has the best overall rating with a substantial number of reviews. At 4.7 stars with 1660 reviews, the customer feedback is overwhelmingly positive. Sporting a 1080p 15.6 inch IPS display with a wide range of compatibility including PC, MAC, tablet, phone, XBOX, PS3/PS4/PS5, and Nintendo Switch it can fill in for any need.
It has a magnetic leather smart cover that acts as a stand that uses a kickstand style approach but it's not built-in and doesn't offer the stability of some of the more premium options. At around $75 this portable monitor from VILVA is an absolute bargain.
Best portable laptop monitors
3. Teamgee Portable Monitor
Best portable laptop monitors
Specifications
Screen Size:
x2 14 inches
Reasons to buy
+
Direct connect to your laptop screen
+
1080p
+
comes with a kickstand
Reasons to avoid
-
Not compatible with the 2020 M1 and 2022 M2 chips
-
Not a name-brand
Admittedly, the Teamgee portable monitors are for a unique use case. They don't have the same portability or ease of placement as the rest of this list and aren't really useful or practical except as an attachment to a laptop. However, if you don't have room on your desk for full-sized monitors but want to have a triple monitor set up on your laptop, this is a great option.
Two 14-inch 1080p screens provide a great increase in screen real estate. The screen comes with a kickstand so that your laptop screen doesn't fall backward. Besides the price which is a bit steep at $250, it also doesn't support M1 or M2 Macs, likely due to the connections needed. However, if this is the kind of portable monitor you need, this is a great option.
Best enthusiast portable monitor
4. Lenovo ThinkVision M14
Best enthusiast portable monitor
Reasons to buy
+
1080p
+
High-quality built-in stand
+
One cable support
+
Lenovo Quality
I love the concept of the Lenovo ThinkVision M14. Its small stand on the back provides all of the IO allowing the screen to be ultra-thin. It has a 14-inch 1080p IPS monitor with a 6ms response time. And while the price is high at around $220, the small form factor means it will fit almost anywhere. All while being backed by Lenovo's top-quality production.
It's one of the lightest portable monitors today coming in at an impressive 1.3lbs. Customer feedback for the device is great at 4.4 stars out of 1236 ratings on Amazon, and it promises to be a perfect fit for whatever you need to throw at it.
Best mid-tier portable monitor
5. Acer PM161Q Abmiuuzx 15.6
Best mid-tier portable monitor
Reasons to buy
+
1080p
+
5ms response time
+
Ultra-thin
+
Competitive price
Reasons to avoid
-
The cover stand isn't sturdy
-
Not very bright
The Acer PM161Q Abmiuuzx 15.6-inch portable monitor doesn't seem to be doing anything better than any of its competition but it does over a solid experience overall and covers its bases well.
It has a 5ms response time, a 1080p IPS display at 60Hz, and an ultra-slim design. It comes with a premium cover that it uses as its stand, similar to many tablets. Using a cover like this as a stand can be cumbersome but it gets the job done. Coming in at a higher price than our budget options but without the features of the premium Asus and Lenovo monitors, this is a great mid-tier option for those who want a brand-name portable monitor.
Best budget runner-up
6. KYY Portable Monitor
Best budget runner-up
Reasons to buy
+
1080p
+
One cable support
+
Great price
+
Great reviews
Reasons to avoid
-
No built-in Stand
-
Not a name-brand
Through my research into portable monitors, the KYY brand came up quite a lot and seems to be making a good name for themselves. This is a great alternative to the VILVA monitor and has a 1080P 15.6 inch IPS display. It offers wide compatibility with a range of devices and boasts a 178-degree viewing angle.

It comes with a smart cover that serves as a stand which is a less than ideal solution but for this price point, it can be overlooked. Weighing in at 1.7 lbs it's a great portable option for any scenario. It is sitting at 4.6 stars out of 5 on Amazon and overall has great feedback.
How to choose the best portable monitor for you
How to choose
Which portable monitor works best for you really comes down to your budget and use case. In my opinion, if it's going to be a daily work-horse that is used to take on the road then getting one with a built-in stand is a must. If you're going to set it and forget it on your desk except for some occasional trips, then one of the budget devices with the case providing the stand will work great. If your main use case is for a laptop and having 3 monitors is a must, the Teamgee monitors make a great option and have some great quality-of-life features to make travel easy.
Luckily all of these monitors say they offer single cable support so you can plug in a single USB-C cable to power the monitor on and get a video signal. Be aware, in my experience unless the source device has a lot of power the picture will be quite dim unless you plug in a separate power cable.
Can I use this portable monitor for gaming?
Besides the TeamGee laptop portable monitors which are designed to work directly connected to a laptop screen, the rest of these portable monitors will all work great for gaming. 1080p at 60Hz with 5ms-6ms depending on the screen will provide a great gaming experience whether you're hooking up a Nintendo Switch, Rog Ally, SteamDeck, mobile phone, Xbox, PC, or the upcoming Lenovo Legion Go launching on November 1st 2023.
We reviewed the Rog Ally and the SteamDeck and they both offer great experiences. Looking for a place to pick up the Lenovo Legion Go? We have you covered there as well. As more and more people get into handheld gaming with devices the option to connect them to a portable monitor is a great benefit. Paring up the Asus ZenScreen with a Rog Ally for overnight hotel stays, or a gaming session at a friend's house improves the gaming experience ten-fold.
How we handpick these portable monitors
While I wasn't able to get hands-on with all of these portable monitors, I do use one on a daily basis and know what features and quality of life features are most important. I'd so the most important thing for me, after the build quality and reliability, is the quality of the stand. I looked for portable monitors offering unique experiences and those with great customer feedback as well as some backed by trusted brands.
Get the Windows Central Newsletter
All the latest news, reviews, and guides for Windows and Xbox diehards.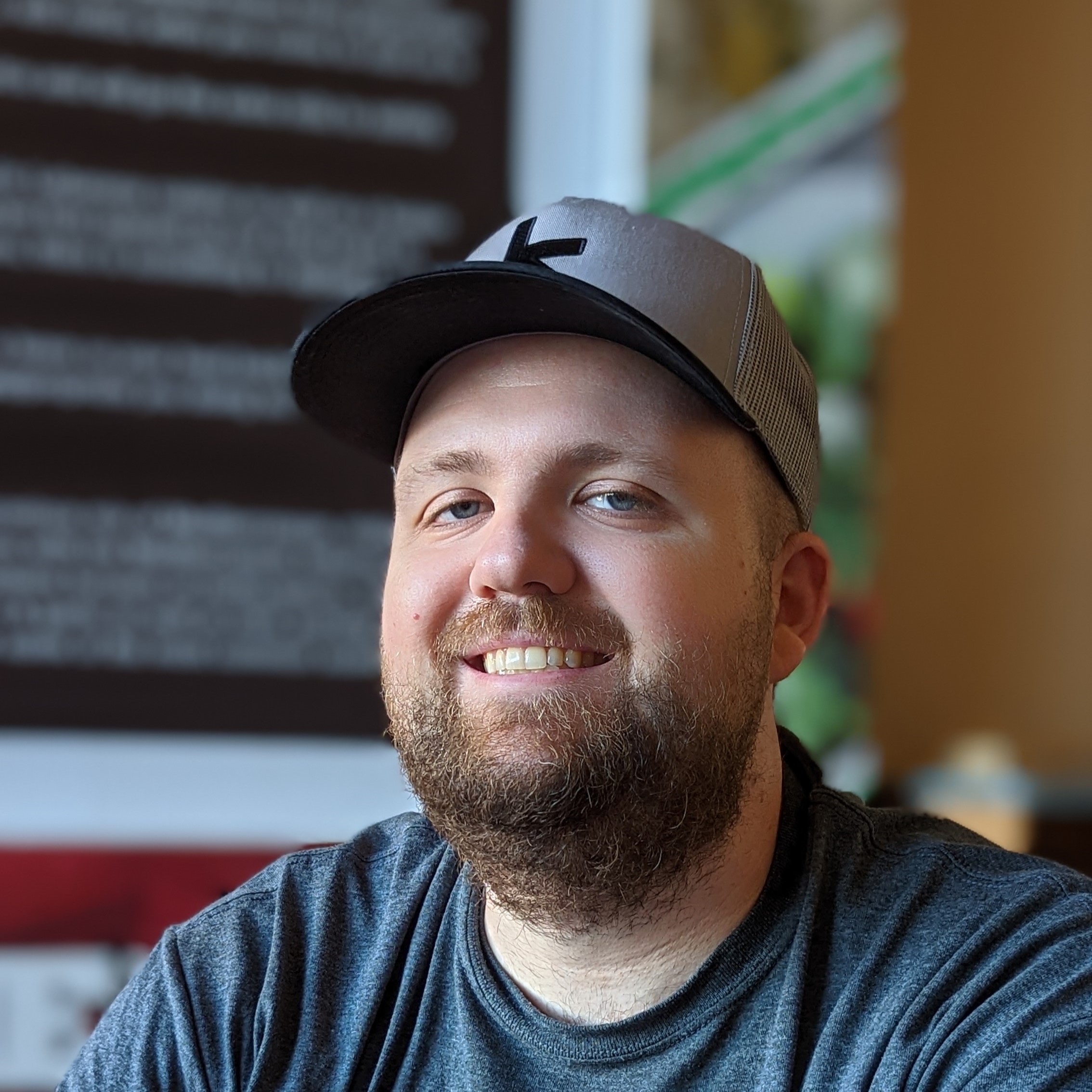 Colton is a seasoned cybersecurity professional that wants to share his love of technology with the Windows Central audience. When he isn't assisting in defending companies from the newest zero-days or sharing his thoughts through his articles, he loves to spend time with his family and play video games on PC and Xbox. Colton focuses on buying guides, PCs, and devices and is always happy to have a conversation about emerging tech and gaming news.