What you can do to help get game makers on board with Windows Phone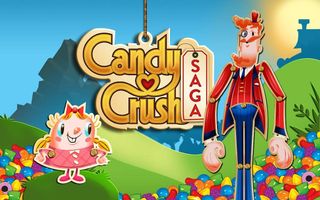 Popular mobile games often take a long time to arrive on Windows Phone - if they ever make the trip at all. Last year I wrote an editorial explaining the delay in porting games to Windows Phone and the market situations that make such delays inevitable. To make a long story short, bringing games from iOS and Android to Windows Phone at the same time as the lead version often doesn't make financial sense for the publisher… Not that we have to like it.
In fact, one of our dedicated readers doesn't care to wait-and-see whether popular games like Candy Crush Saga will make it to Windows Phone at all. Tjecco been running a forum thread dedicated to contacting mobile developers about support for Microsoft's mobile OS for a while now. With the help of other fine readers, he continues to reach out to developers and update the thread with their responses. Find out which developers have recently confirmed Windows Phone support (and what you can do to help) after the break!
Developers to contact
Clash of Clans
Tjecco has done the legwork to find contact information for the following developers and publishers. Companies with an asterisk have published at least one Windows Phone game in the past.
2D BOY (World of Goo)
BulkyPIX (Hysteria Project 2, Undead Soccer, Goblins Rush)
Crescent Moon Games (Paper Monsters, Monkey Boxing, and more)
Fireproof Games (The Room)
Gamevil (Cartoon Wars, Punch Hero, Zenonia, and many more)
Glu (Eternity Warriors, Deer Hunter, Zombies Ate My Friends, and many more)*
GoodTeam - (Empire Defense, Farm Bubble, Diamond Miner)
Ironhide Game Studio (Kingdom Rush, Clash of the Olympians)
Kabam (The Hobbit: Kingdoms, Kingdoms of Camelot: Battle, Arcane Empires)
Kiloo (Frisbee Forever)
King.com (Candy Crush Saga, Bubble Witch Saga, Pet Rescue Saga)
Ludia Games - (Mr. Peabody & Sherman, Jurassic Park Builder, Family Feud & Friends)
MADFINGER Games (Dead Trigger, Samurai II: Vengeance, Shadowgun)
Mobage (MARVEL War of Heroes, Transformers Legends, Tiny Tower, and many more)
PopCap (Plants vs. Zombies 2, Peggle, Bejeweled Blitz)*
PlayFirst, Inc (Diner Dash, Cooking Dash)
Reliance Games (Real Steel, Ninja Strike, Paper Dash)*
Rockstar Games (Grand Theft Auto: Vice City, Max Payne Mobile)*
SNK PLAYMORE (King of Fighters, Metal Slug series)
Supercell (Clash of Clans)
Trickster Arts (Hero of Many)
ZeptoLab (Cut the Rope 2, Pudding Monsters)*
and many more!
See the first page of our forum thread for each studio's email address and contact page.
Ups and downs: Developer responses
Bravura Quest Rush is reportedly coming to Windows Phone!
Emailing developers about supporting Windows Phone out of the blue has a few drawbacks, but also one big advantage. Sometimes you receive encouraging news for your trouble! Our forum thread users report that these developers have said yay to Windows Phone support:
Digital Tales, Italian makers of beautiful casual action-RPG Bravura Quest Rush have started porting it to Windows Phone.
Dirtybit, makers of multiplayer racing game Fun Run says, "We are looking into the possibilities of developing Fun Run for Windows Phone." Better than a no!
Milkcap, creators of whimsical action game Tiki Monkeys will be bringing it to Windows Phone soon.
Fluik Games, who publish a variety of casual games like Grumpy Bears and Office Zombie, says they have a Windows Phone title in development.
It's great to have all of those guys on board. You can bet we'll be following up with each developer directly in the near future!
On the other hand, readers have received negative responses from Telltale Games (The Walking Dead and Fables), King.com, Halfbrick (who at least gave us Jetpack Joyride and Fruit Ninja), Madfinger, and Supercell. But even those holdouts could come around eventually…
Developer resistance
Transformers Legends (image courtesy of Kotaku)
Again, emailing companies about gaming-related issues can be hit or miss. Many of you probably remember our efforts to get Microsoft back onboard with Xbox Windows Phone last year. Microsoft never answered anybody and seemed unaffected by gamer requests and complaints. Then again, they are rumored to be working on relaxing the Xbox Windows Phone certification requirements. Maybe they did end up hearing us after all.
In my travels to various gaming events, I've spoken to numerous non-Windows Phone app and game developers. Their number one concern with supporting Windows Phone is market share. Even as the share continues to grow, many game makers look at the numbers and find them too small to consider. They could just developer a new game or app on the leading two platforms, each of which has a much larger addressable market. That challenge will continue to hold Windows Phone software support back for some time to come.
Still, another perspective tells us that it's easier to get a game noticed in a smaller market than the massive iOS market. Windows Phone gamers are hungry for titles, and the games we want are often unavailable. Why not try being a big fish in a small pond instead of a small fish in a big pond? Developers can also count Windows Phone Central to cover their quality games, whereas they might not even get noticed by an iOS-specific site.
Can we really make a difference?
Zenonia 4
You might be wondering how likely a developer or publisher is to listen to user requests for Windows Phone ports of their games. In truth, it all depends on the company's size and workload. A studio with four employees and few active projects could be swayed by (let's say) fifty emails… Especially if their games use the Unity Engine, a multiplatform engine which makes porting to Windows Phone relatively easy.
A larger company like Zeptolab, though? We'd all like to see them bring Cut the Rope 2 over. You have to wonder what's the holdup, given the apparent success of their two previous releases on Windows Phone. But 50 emails is just a drop in the pond to Zeptolab and many of the developers I listed at the start of this article. It would take something like a thousand emails (just an estimate) to show the big guys that there is significant demand for their games on our platform. Yes, you have to speak up a lot when communicating with a giant!
You can bet that many Windows Phone gamers (even those poor souls who don't read our site) reach out to Supercell, King.com, and Mobage asking for Windows Phone games. We just need a lot more players to chime in with the same requests. That's why you should sign up for our forums if you haven't already and join the fight in Tjecco's thread. It doesn't take much effort to write a polite email, and you never know what good news you'll receive for your troubles.
Mobile Equality
Perhaps Twitter is more your thing than email. The user-run Twitter account @MobileEquality is dedicated to encouraging developers to support Windows Phone as well. You can follow that account and use the hashtag #MobileEquality in your tweets to developers. Just don't start adding the tag to all your comments here - this ain't Twitter.
Get the Windows Central Newsletter
All the latest news, reviews, and guides for Windows and Xbox diehards.
Paul Acevedo is the Games Editor at Windows Central. A lifelong gamer, he has written about videogames for over 15 years and reviewed over 350 games for our site. Follow him on Twitter @PaulRAcevedo. Don't hate. Appreciate!