Here are all the games discounted in Microsoft's Ultimate Xbox Sale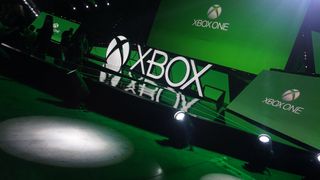 Microsoft's Ultimate Xbox Sale is now live. With over 100 titles discounted for the Xbox One and the Xbox 360, there's never a better time to pick up new games for either console.
Xbox One:
Xbox 360:
What games are you guys picking up?
Source: Major Nelson
Gamers will go for the far cry and titanfall offer.

I wish resident evil was on sale. I didn't find anything I liked for both systems...

This will be the list till the sales end? No new titles on a daily basis?

I am having the same question..

There's been no mention of a daily deal and it said there would be around 70 games in this sale so I'd guess this is it.

Nope, but this sale lasts untill July 13th.

Titanfall is now part of EA Access which limits its appeal in this sale for many of us.

I would think gamers would go for any of the games they enjoy on that list.

Goat Simulator, Killer Instinct and Watchdogs are on my list for when in get home... Am I not a gamer?

You'll be disappointed with Watchdogs even at a discount

Don't listen to the haters. Watch Dogs is worth full price in my opinion

Nope I borrowed it and it was still to expensive

I still play Titanfall every day. Sorry for hijacking the top post. I want to buy Mass Effect to test BC on my XB1. I've never owned a 360. I have $20 in my Microsoft Account, but my Microsoft Account is not an available payment payment method for this game. My Microsoft Account is an available payment method for XB1 games. Any thoughts on how to fix this?

Titanfall is free if you have EA Access

titanfall requires xbox gold?

Dying light and Diablo 3 for me.

What are the prices though?

They vary by region. Sign in to the Xbox store to see where you are.

I wish gaming was my thing but I don't play any.

Any chance "the last of us" game coming for Xbox.

Only if Halo comes to PS4. Only then.

N/M, I bought geometry wars 3. Watched the review and the game looked fantastic. Downloading it now...

I'm quite underwhelmed to be honest. Between the games I already own and what I'm interested in I found a single title, LEGO Batman and that wasn't even for myself but rather my son. Previous sales have been much better IMHO.

They need to look up the definition of the word "ultimate". They've used it multiple times now. They can't all be the "ultimate" sale.

Fruit Ninja Kinect 2 is already only $15 and well worth that price. I'd recommend it.

All these fucking collections and editions are way too overdone...

Ori and the blind forest has been amazing and had to recommend it. Parts of it are impossibly hard but immensely satisfying to get past. Been playing on the commuter train on my Surface Pro2 lately and it runs well there also (but the battery drain is unbelievable.

It was an enjoyable game. Fairly priced before the discount, but certainly worth picking up on sale.

The only game on the list that interests me is Shadow of Mordor and that's cheaper on Amazon... At least in the UK.

Is Amazon selling a code for the digitally distributed version though? I don't want discs anymore.

No, I don't think they are. Personally I quite like having the discs on display, although it's often more convenient to play without them.

Damn.. i was really hoping for a GTA5 discount below 30 euros, but it's not discounted at all.. :(
Snagged up Shadows of Mordor for 25 though, i've been waiting a couple of weeks for it to be discounted. I also expected Tomb Raider & Wach Dogs to dive below 20 dollars, but.. oh well, still plenty of options :)


It is discounted. They just have a $1.25 million bonus money on top for $60 total instead of perhaps $80 or more

Yeah, i saw after i posted but stil.. I've bought the game full price on X360 & Xbox One, and traded both in for different games.. But I would buy it instantly if it got below 30 euros so i can play it once in a while.. You do that a lot quicker when you can start it up from HDD instead of switching discs. Luxury problems :)

Going into the EA Access Vault sometime soon. If you subscribe, don't buy it!

Awesome. My wife and I both play that one.

Pls help me choose: Far cry 4 or GTA V ?

Far Cry 4! My favourite game of all time

Definitely not GTA V. That game is way overrated. Worst $60 I ever spent.

I disagree. GTA V is pretty awesome. It's the best GTA since San Andreas. Doesn't top it but it's worth its money and all DLC and updates have been free so far. It's best if you have friends or a crew to play with online.

GTA V is the only GTA I've ever played (besides Chinatown Wars on Nintendo DS, which I thought was great). I listened to the hype--everyone calling it one of the best games ever--so I bought it on day one. I forced myself to play the first 15 hours of it and it just became more unbearably boring to me. That's cool if other people like it, but I found it to be a strange mix of oddly repetitive gameplay with the missions and heists artificially covered up by trying to put twists on the basic formula ("hey, now you're flying a plane instead of driving a car so it's different!"), but all that did was make the game needlessly complicated. I don't want to have to pause the game every mission to learn how to use the temporary new control scheme to work the sniper rifle for this one mission, etc.--I see it as a problem of the game trying to be a 'jack of all trades'. GTA V made me realize I prefer games that pick a core, stick to it, and build on it. Sunset Overdrive does this well, as does Ori and the Blind Forest. GTA V is the one digital game I purchased that I wish I could get rid of.

I just finished FarCry 4 last week. It's a very good game. If you like open world shooters with lots of missions, it's fun. I didn't like the crafting. If you simply follow the main storyline it's a pretty big game. GTA V has a ton of stuff to do and can be fun. However, I always had a hard time staying with the story. I would wander off and not have any clear direction of what to do next. It's, IMO, too open world. You can get lost in it. But, if you've got too many hours to burn in a day, it might be up your alley!

Meh dr3 sucks.. Unrealistic as hell

Well fortunately for everyone else, that's simply a matter of opinion. There are a few games on that list I am very interested in, and the only decision I have to make is which ones I want to get.

No sunset overdrive? Was hoping to get that on sale. Hey oh well still have plenty of options to choose from. The trick here is convincing the wife!!!

The good thing about digital titles is you just don't say anything ;-) That's my tactic!

Chicks are smart. They will pick up on a new game the moment they see it on tv!

She should be using her own profile. :)

sunset overdrive was $25 on amazon last week, if i didn't already have it, it's a pretty good price if you don't mind having a disc

Some decent options there. Picked up State of Decay with a nice little discount on an already very well priced game. Loving it so far. Sniper Elite is also well worth a look, underrated imo. And if you're in the preview program, Mass Effect for Xbox 360 is backwards compatible and an absolute steal here! Go get it!

How do you think it fares vs DR3 or even Sunset?

I never really got into DR. It's too much a "kill as many zombies as you can" kind of game. State of Decay has a more survival-oriented approach.

I got Far Cry 4 a couple of days ago, and it is amazing. Been addicted ever since.

I wish the xbox360 games were def backwards compatible. I have both systems and am all digital on the X1. I would gladly buy the 360 games if I knew they would be added to the BC list. I'm on the preview and Perfect Dark plays great!

Buy Mass Effect! (If you don't have it already)

May pickup screamride, halo mcc, already have the base nfs rivals, already have risk, trails fusion, might pickup the retail monopoly plus as it includes the dlc last I checked

Lego Batman 3, Watch Dogs and Dying Light so far for me. Sleeping Dogs on the way.

GIVE ME $10-$20 OFF OF ARKHAM KNIGHT!

Yeah, keep dreaming. It just came out.

i'm not sure where you are located, but AK was $10-20 off at frys recently (might still be on sale)

Does anyone know if I buy destiny for the 360 if I will be able to upgrade on my Xbox one for free?

At one time you could, but I believe that deal expired in January.

I bought Mass Effect for backwards compatibility. The XBox One titles are not discounted enough for me to bite on any of them. The sale is kind of a let down. Games like Dying Light should have a permanent price drop and not a ocassional sale. I may just get rid of the Xbox One and go back to PC gaming.

MCC was downloading last night for me. Keeps me busy until Fallout 4. I was hoping Wolfenstein would have been listed.

Mass Effect is just 75-80% off (that's $4 in US), for anyone who would like to try it out on backwards compatibility for xbox one..

Are these deals like week long or today only?

All week long. I'll have to seriously consider getting Fable Trilogy on Xbox 360. As they're first-party titles, they're guaranteed to be on Xbox One via backwards compatibility, and I've heard they're great games.

1 is great, 2 is Very Good and 3 is ok. The 3 together is great deal. I'm hoping the legends one coming out moves the needle up!

Pretty good I want to see trials fusion this list

I hoped for a digital Minecraft discount. They sell the disc for 14,99

Aw I have all that's games on PC already..
Maybe Geometry Wars? But at this point i might as well wait for it to go on sale on Steam and play it with nicer visuals really

Battlestations Midway, GOT SP, AC3, ACREV, ACBH, The Bridge, Monopoly Plus, NFS:MW, Goat Sim. I had 75$ in Bing rewards cash I was saving all year. Why not?.. 89cents out of pocket..

m looking for fps game for XB1which one should i go for .. ???can anybody help me out
Windows Central Newsletter
Get the best of Windows Central in in your inbox, every day!
Thank you for signing up to Windows Central. You will receive a verification email shortly.
There was a problem. Please refresh the page and try again.