Here are the known issues in the new Windows 10 for phones 10051 build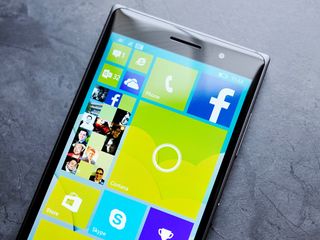 The new Windows 10 for phones 10051 build is being launched today, but not without some known issues. Microsoft provided a list of the problems users might experience when they download and install the build.
The list of issues include problems with apps crashing with phones that have just 512MB of RAM, no text messaging read out over Bluetooth and more. Here's the full list:
There might be situations in which auto-upload of your Camera Roll to OneDrive may not be working. Please be sure to back up your photos especially if you need to use the Windows Phone Recovery Tool to go back to Windows Phone 8.1.
The Office Hub has been removed from this build. You won't be able to open Word, Excel, PowerPoint or OneNote files in this build. Preview versions of the Universal Office apps will be available in the coming weeks.
We are redoing how text messages are handled and processed by Cortana so in this build text messages cannot be read out over Bluetooth.
After upgrade, some apps that have been installed onto a SD memory card will fail to launch. To fix this, uninstall and reinstall the apps.
About 1% of the time, incoming phone calls may not play a ringing sound.
Call + SMS filtering will not work after upgrade.
For people upgrading their phone from Build 9941, there is a bug in which your phone's MMS settings will be lost after upgrade. The new Messaging app doesn't yet have the ability to re-enter these settings. You will need to use the Windows Phone Recovery Tool to go back to Windows Phone 8.1 and then upgrade to this build to get MMS working again.
Also for people upgrading their phone from Build 9941, the tiles on your Start screen for the Camera and Photos apps may be missing or corrupt. You will have to unpin any corrupt tiles and re-pin the apps to your Start screen.
On some phones, due to a scaling bug the dismiss button won't be visible when an alarm is triggered. To stop your phone from "alarming "just touch the arrow and swipe up on the notification and off the screen to end the alarm.
On phones with 512MB of memory, apps can randomly crash due to an issue with memory management.
Flight mode cannot be enabled.
Data connections can't be disabled.
You may need to re-pin the Phone app after upgrade.
The Insider Hub is now included on Phone but may fail to launch on some phones.
Microsoft says the Windows 10 team is working to fix all of these issues for future builds.
Source: Microsoft
Get the Windows Central Newsletter
All the latest news, reviews, and guides for Windows and Xbox diehards.