My every day essential Xbox One accessories
No Xbox experience is complete without an array of great accessories, and since I get this question fairly often, I thought I'd share my own.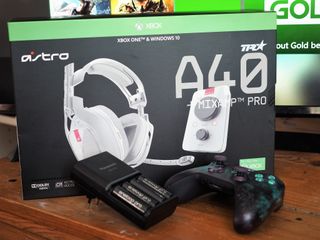 Whether you're a media consumer, casual streamer or hardcore gamer, you'll need a range of accessories to get the most out of your Xbox One, or in my case, Xbox One X. I get the question often about which Xbox accessories I'm using day to day, so I thought I'd share the ones I enjoy the most. There should be something for everyone here!
FITUEYES desk organizer
Since I Xbox for work, I generally keep it near my desk, along with my Surface Book 2, my phone, and various other bits and pieces of technological artifacts floating around my desk. Previously, they were thrown in a big pile, along with all the cables at the back of the desk. Now, thanks to this super easy-to-assemble shelf unit from Fitueyes, I have some modest organization on my desk now.
You'll have to look up the measurements to see if it would fit (this was originally designed to be placed underneath a printer), but I find it invaluable for storing controllers, headsets, and my Elgato streaming equipment neatly and tidily, with space for the Xbox One X and an extra monitor on top. I sawed the corners in the back to feed cables through, and find it works a treat. It's super affordable too at $41.99.
Vertical Xbox One X controller stand
I'm pressed for space most of the time, as such, I like to have my Xbox One X standing upright. You'll need a stand to do that.
Microsoft doesn't yet offer an official solution, at least not here in Europe. As such, I went with a simple cheap and cheerful third-party solution from Younik.
Featuring a perforated underside, this stand snaps snugly into the base of your Xbox One X, and will prevent it from falling over thanks to its wide base and rubberized feet. You can stand the Xbox One X up without a stand, but do you really want to risk it? For $8.99, it's worth it for the peace of mind.
Eneloop Pro batteries and charger
Without a doubt my favorite accessory and most-used is Panasonic's Eneloop battery charger, complete with Eneloop Pro batteries. Eneloop batteries are more potent than regular rechargables, and should last far longer than basic solutions when it comes to repeat charging. I've had the same pair of AA Eneloop batteries in my Xbox controller for around 6 months with frequent recharges until they finally died, which is great value for money over time.
Eneloop Pro batteries are expensive, but they have a much bigger capacity than regular Eneloop cells. They're also rapid to charge, hitting full capacity in around 30 minutes, with convenient red, yellow, green lighting to let you know how close you are to full.
These are far cheaper (over time) and more convenient than all other Xbox controller battery solutions out there, and well worth picking up at around $25 for the set.
Astro A40 TR with MixAmp
I have been a sworn Turtle Beach aficionado for years, but the convenience of Astro's A40 TR has edged out Turtle Beach's supreme Elite Pro Tournament mix setup for one reason alone: the A40 MixAmp doesn't require a 3.5mm cable to your Xbox controller for party chat.
The A40 TR MixAmp combo allows me to utilize my PC for voice chat on Discord while feeding in audio from my Xbox One via optical out. This allows me to have game sound while streaming on Mixer, without losing Discord for voice, or PC sound for stream notifications and that sort of thing. The MixAmp box is supremely convenient too for setting perfect volume levels, mixing game sound and chat sound on the fly. This setup isn't cheap at $250, but you won't need another sound setup for gaming and PC, maybe ever.
See our full Astro A40 TR review
Elgato Capture Card HD60
While there's a newer, USB-C card for low-latency capture preview, the older Elgato HD60 still does the job for me.
I use this card to feed my Xbox footage directly to my PC for streaming on our Mixer channel, capturing 1080p footage for YouTube videos, or taking screenshots easily without having to upload them from my Xbox. It connects via USB and HDMI and works like a charm.
The only downsides are you need a fairly powerful quad-core computer to use it properly, and it blocks the 4K signal from the Xbox One X. You can solve the latter part with a HDMI switch though, thankfully. The speedier Elgato CC HD60S is the same price as the HD60 at around $160 currently.
Techole HDMI 4K switch
Since my Elgato capture card for my Xbox One X can only interpret a 1080p signal, if I wanted to game at 4K I'd have to either disconnect the Elgato, or connect my Xbox One X to a separate HDMI port on my TV if I wanted to go back to UHD resolution. Swapping the cables all the time is a huge chore, so instead, I picked up this nifty Techole HDMI-powered switch to transfer the signal from my Xbox across two different ports on my TV.
One port on my TV is connected to my 1080p Elgato capture card, and the other is connected directly to the switch for 4K. At the press of a button I can send the Xbox through either to the capture card or direct to the TV. Sometimes it requires a reboot on the Xbox to get it to pick up the 4K signal again, but it's a small price to pay to save wear and tear on the HDMI ports, and for added convenience. This bad boy is just $10.99. Did I just describe an HDMI switch as a bad boy? Yes, yes I did.
Elgato Stream Deck and Green Screen
The Elgato Stream Deck is a must-have piece of kit for upping your live stream game, sporting 15 programmable buttons for all sorts of quick functions.
Used in conjunction with broadcast software like XSplit, you can inject gifs, audio clips, chat messages, and much more directly into your streams at the tap of a button. The software is easy to use and persistently updated with new features, helping you to monetize your streams more effectively while being more entertaining too. You're limited only by your imagination.
Additionally, I'm also rocking an Elgato Green Screen, which while fairly rare due to high-demand, is quite easily the best portable green screen on the market today for eliminating the background from your webcam feed.
The Elgato Stream Deck is around $140. The Green Screen, if you can find it, is around $160.
Seagate 2TB Game Drive USB HDD
You're definitely going to need to expand your Xbox One storage at some point, even if you're using a 1TB model. Game sizes are getting bigger and bigger, and if you're on an Xbox One X, 4K texture packs can seriously weigh down your storage space. I've been using this 2TB Seagate Game Drive HDD for years, and found it to be a reliable solution to my storage woes.
The 2TB Seagate game drive is almost small enough to fit in a pocket, and can easily be transferred to other Xbox consoles for plug-and-play gaming. 2TB isn't the largest amount of space you can get nowadays, but it has keep me afloat so far. This green Xbox edition Game Drive has been completely reliable for $84.99, you can also pick up an identical, non-Xbox branded version for quite a bit cheaper.
Velcro cable ties
If you're like me and use a wired headset, with a capture card and a HDMI switch, you might want to invest in some cable management tech! Velcro cable ties are arguably the best, because they offer a decent amount of grip while being reusable, should you want to include extra wires in a single channel.
This set on Amazon is almost identical to the ones I use here in Germany, and costs just $8.
EcoMoist screen cleaner
The EcoMoist cleaning solution is listed for cleaning screens, but I tend to use it for cleaning dust and smudges off practically all my tech products. It's free from alcohol and other harsh chemicals, and is bundled with an anti-static fibre cloth.
At $10.99 it's pretty much a no-brainer for keeping your play space and screens clean. I've been using it for years without complaint.
Sea of Thieves Xbox One controller
Nothing helps you get into the mood for some oceanic plunderin' like the official Sea of Thieves Xbox One controller.
I firmly believe this rivals the Gears of War limited edition Xbox One controllers of yesteryear for detail and style, complete with deep purple coloration, fluorescent green accents, and laser-etched barnacle impressions.
As a current-gen Xbox One controller, it also has textured grips, Bluetooth support, and a 3.5mm jack. This controller would set you back around $75, but since it was limited edition, it's mostly sold out. Stay tuned though, we may have some to giveaway soon.
And that's a wrap!
There are a few accessories that I have used previously that I'm very fond of, like Turtle Beach's Elite Pro Tournament headset, and of course, Kinect (RIP), but these are the ones I'm using currently. E3 2018 will no doubt bring us tons of new accessory options moving forward, and there are always those intriguing rumors about a new Elite controller...
What accessories are you using? Hit the comments!
Get the Windows Central Newsletter
All the latest news, reviews, and guides for Windows and Xbox diehards.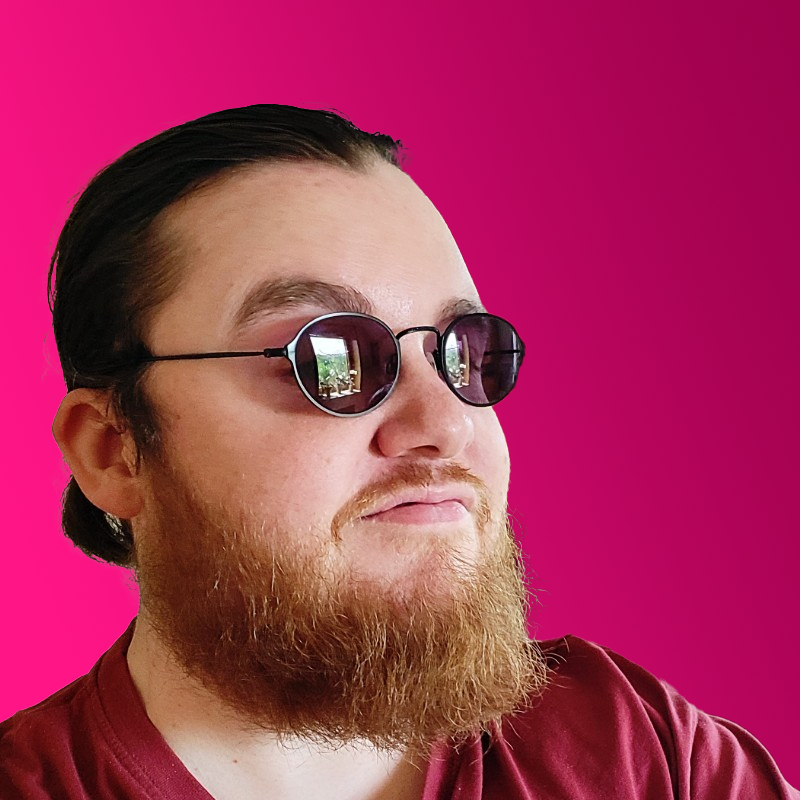 Jez Corden a Managing Editor at Windows Central, focusing primarily on all things Xbox and gaming. Jez is known for breaking exclusive news and analysis as relates to the Microsoft ecosystem while being powered by caffeine. Follow on Twitter @JezCorden and listen to his Xbox Two podcast, all about, you guessed it, Xbox!