Here's everything you need to know about this summer's Xbox One update
Microsoft just unveiled the first of two major updates to the Xbox One Preview Program, and here's everything you need to know!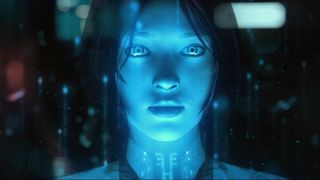 Announced earlier today the latest round of updates brings tons of new social features, quality of life improvements and Cortana herself to the Xbox One.
This is the first of two planned updates, available first to Xbox One Preview Program members before hitting the wider public. The Xbox One Preview Program is also slated to merge with the Windows Insider Program, which offers pre-release builds of Windows 10 and 10 Mobile to eager users who want to help shape the future of the operating system. Microsoft stated previously that this would happen some time after the Windows 10 Anniversary Update which is also slated to bring further integration between Windows 10 and Xbox One.
The second Preview Program update will likely contain heavy hitting features Microsoft will keep under wraps to announce at E3. So, consider this a taste of things to come.
Cortana debuts on Xbox One
Microsoft's digital assistant, Cortana has finally broken cover on Xbox One, replacing the syntax-heavy voice commands current available. With Cortana, you'll be able to use natural language such as "Hey Cortana, invite Daniel Rubino into a party", and "Hey Cortana, what is Daniel Rubino up to?" to check if your friends are online, invite them to games and so on. Cortana will recognise your friend's real names as well to circumventing potential problems like trying to invite Xx SuperUber1337Gamer xX to a party.
Initially, Cortana will only be available in the United States, United Kingdom, France, Italy, Germany and Spain initially, but will roll out to more territories with future updates. You'll be able to speak with Cortana using either Kinect, headset microphones or by booting her up as an app from the guide menu. Additionally, "Hey Cortana" now replaces the standard "Xbox" command, and her standard voice commands like "Hey Cortana, what's the weather like?" will also work.
Games and apps collection revamped
The promised redesign to our games collection is finally here. Games are now organized vertically, allowing you to see more titles on a single screen. Games you own but have uninstalled now appear in a dedicated tab, titled "Ready to Install." You'll be able to resize the tiles in your collection, and flip from A to Z quickly by clicking on the letter to open a similar alphabetical navigation jump list found on Windows 10 and Windows 10 Mobile.
Microsoft have also switched the RB and LB buttons to LT and RT triggers to jump quickly through the lists, making it consistent with the main vertical dashboard.
Games and apps collection moved to the top of the dashboard
To make the games and apps collection more accessible, Microsoft have moved it from its location at the bottom of the dashboard where your pins are stored all the way to the top left of the home screen.
Download speed and progress now listed
Finally, you'll be able to see how fast your games are downloading in the queue tab, which also contains a row for the games and apps you most recently installed.
Additionally, you'll also be able to see the download progress of things you're installing right on the home screen, as pictured above.
Facebook friend finder integration
Moving across from the Windows 10 app, you can now link your Xbox account to Facebook and get suggestions to help find your friend's and family's gamertags more easily.
First steps to integrate Xbox One and Windows 10 Stores
This update will take the first step towards integrating the Xbox One and Windows 10 stores into a single unified marketplace. The Xbox One store app has been redesigned once again, uncluttering the interface and adding new features, allowing you to filter your search results by genre. The Xbox One store app will now allow gamers to leave reviews, which can be upvoted by the community in a similar fashion to Steam and the Windows 10 Store.
Games that are on sale will now feature strikethrough text so you can see when a game is on sale in searches and lists, and Microsoft has added more channels to help you discover games and content. The Windows 10 Store will pick up similar enhancements, allowing gamers to see things like season passes, DLC, virtual currency and other things typical of a digital gaming store.
You can now see what your friends are playing on Windows 10
Traditional Win32 .exe games are being integrated more deeply with the Xbox One app, and you'll be able to see what games your friends on PC are playing as though they were playing on Xbox. To start with, this will only include some of the most popular PC titles, but it seems as though Microsoft will expand the list of compatible titles over the coming months. You'll be able to initialize party chats with friends playing games on PC, and also, game clips and screenshots from compatible PC games will begin appearing in your activity feed as well.
More control over the activity feed
Following user feedback, Microsoft has elected to give us more control over what gets automatically posted to your activity feed. Thanks to new settings options, you can now opt to turn off automatic posting of clips and achievements, and can build richer posts from a selection of recent achievements and captures, both on Xbox One and with the Xbox Windows 10 app.
Just the beginning!
This is just the start of this summer's Xbox preview update, which will see the second wave of features land in the near future. To read more of our Xbox Preview Program coverage, see the link below!
Get the Windows Central Newsletter
All the latest news, reviews, and guides for Windows and Xbox diehards.
Jez Corden a Managing Editor at Windows Central, focusing primarily on all things Xbox and gaming. Jez is known for breaking exclusive news and analysis as relates to the Microsoft ecosystem while being powered by caffeine. Follow on Twitter @JezCorden and listen to his Xbox Two podcast, all about, you guessed it, Xbox!
161Mb/s?? Hell. Dying with 60Kb/s

wtf man. I have too slow internet connection and I had 200Kb/s-300Kb/s Posted from my NoteBook.
Keep Calm Because P.A.O.K. you are...

My service provider (BSNL) will give 161Mb/s in the year 2300! I'm getting 200Kb/s while I'm in FUP! :-(

Move to Airtel on a low monthly plan and threaten to quit. You will get whatever speed and bandwidth you want. VenkiDknight - Sent from Microsoft Lumia 640 Dual Sim

Would thinks like "Hey Cortana, watch The Office on Netflix" work now?

App devs will probably need to make that available just as they currently do with UWPs.

Amazing updates, fixed every issue I have ever had with xbone feature wise (not many)

Wait, we can talk to Cortana with out headset microphones?! Sweet! I'm still gonna get the Kinect though. I've been wanting that since I first got my Xbox One.

I'm still want a media remote with a microphone and a Cortana button so I can stop sharing with my neighbors that I have an Xbox One. I don't want to wear the headphone all of the time. I also think that it not requiring Kinect is really cool since it means that the upcomming XBox TV devices probably will have some way of using it since they will probably not come bundled with the original Kinect for Xbox One.

That's a brilliant idea. The current official media remote is horrible (especially as it only controls TV volume with Kinect or an IR blaster) .

My Kinect started shutting off a couple months ago just randomly. It's gotten worse over the weeks since and now it's almost always off. Damn thing.

It started about the same time the big November update came out. Not sure that's a coincidence or not.

Oh snap. Same here. I have to unplug and plug it back in for it to sort out work now, and even then the mic is spotty. Was thinking it was hardware... maybe it really is just software issue. Posted via the Windows Central App for Android

I believe it is the Anniversary Update, so it should be out sometime in late July or August.

Faster installs is what's needed s well

Buy faster internet then.

That is Bs cause i buy Physical copies and it takes a long time. Also my internet speed is 15 megs it still is slow?

OMG! Thats a nice update. Great features!

Praying to the gods that the ability to download Movies for offline viewing will soon come to XBOX One. Streaming The Force Awakens yesterday was pretty bad. If I can d/l movies in the Windows 10 TV/Movies app then why not bring this to the XBONE.

Cortana comes home to Xbox.

"'Hey Cortana' now replaces the standard 'Xbox; command" I'd prefer an option to keep the "Xbox" command instead. Not only is it shorter (2 syllables vs 4 syllables), but it's unique--I'd rather say "Xbox" and know that only one device is going to perform an action, rather than having to worry about my Windows phone or Surface Pro or any other Cortana-enabled devices simultaneously activating.

You bring up a good point, one that I'm sure others haven't considered before. I know I haven't.

Yeah, Cortana's integration just makes me want to toss my Kinect out a window. I tried Cortana on my phone for the first time last night, and it was disappointing. Searches were slower than typed ones, and Cortana took all of two searched to botch simple words. Now I get the added benefit of having my phone and console confused all the time? YAY! This might be worse than the initial E3, where we were to lose used games and couldn't unplug the Kinect.

Cortana crashes on me all the time on my surface pro 3 (hey Cortana)

Constantly crashes on my phone. Lumia 950 XL Posted from Windows Central for Windows 10

Yepp, cortana is crazy slow compared to the old Xbox command, and as you mentionedd you say Hey Cortana, your computer, phone and Xbox responds ... had to turn off hey cortana on my computer jsut to shut it up as i tested it on my Xbox .. now I just wish i could remove cortana form the Xbox completely instead

That's actually a great point. My surface is about 6 feet from my xbone and it's always on. Posted via the Windows Central App for Android

Although the whole syllables thing... come on... really,? Has our virtual world made us such fiends for productivity that we're going to complain about syllables now? Lol...... Posted via the Windows Central App for Android

More of an issue that several devices will all wake up when you're only needing the console.

it is actually a real annoyence if you have grown a custom to saying just Xbox 'do this and that' and in certain situations you want something to happen fast .. for instance Xbox 'Record that' is fast and easy, and the thing you just wanted to record in a game actually gets recorded .. Hey Cortana record that .. is longer .. and to top that off Cortana needs to think a bit before "she" does anything at all ... sorry moment gone.. can we live without voice commands.,.. sure .. but if they are there , they should be useful

Bad enough in my front room when I say "Hey Cortana", my PC, SP3 and phone all come alive, at least I know the Xbox one isn't joining in, this could be a real issue.

I also wonder... Will we have to say "Hey Cortana, On!" instead of "Xbox on!"? Or "Are you turned on yet, Cortana?"

I also wonder... Will we have to say "Hey Cortana, On!" instead of "Xbox on!"? Or "Are you turned on yet, Cortana?"

well Cortana turn off sure does not work .. or Cortana turn off xbox .. jsut get some wierd respons .. turning on seems to not work at all

Don't know how I feel about that. I assume I can still power on with "xbox on" though? The extra syllables just kind of make it more awkward, IMHO. I hope I can just power through it and not slow down the pronunciation so it'll "catch" Posted via the Windows Central App for Android

Nice set of updates - Sounds like the PC Win32 games means we will be able to upload clips from Steam games? or at least from a subset of supported games?

Three articles out of one. ;)

What? We spoke to Microsoft about this way before today. We believe in covering things thoroughly. If you only want one post with no detail there are places on the internet for you.

That is fine. So if you spoke to them about it way before today, why do you need 2-3 articles then? ;) No need to get upset, just a point of view. :)

Being easily butthurt seems to be a requirement to work at Windows Central

Seems pretty clear to me that they divided them up for reader convenience. I'm not really interested in what's coming to Xbox PC gaming, or the Preview Program (I'm not in it), but I'm very interested in what features will be coming to everyone on Xbox One. So I only need to read this article.

Hey Cortana.. what's the weather like.... XBOX, PC, Surface and my Phone in the room all respond at the same time...

Haha, and the best part is, you don't get your answer because they were all talking at the same time... Posted from Windows Central for Windows 10

Or you get one answer because the others crashed

They should also bring sharing to Facebook feature.

Glad that you don't need a Kinect to use Cortana, headset is just what I wanted. Looking forward to the update, will be interesting to see what Wave 2 entails.

Since Microsoft completely destroyed the use of the Kinect when they created this disgusting NXOE there's no point in ever having a Kinect. And, in our case, ever having an Xbox One.

Obviously this doesn't concern you then, sell your stuff.

Yes, we all know your sole reason for owning an Xbox One was to navigate the UI by waving your hands around like a child. There's absolutely no other reason.

We use the Kinect in our house every day to navigate from Netflix to broadcast-TV and change channels etc. though granted it's only using the microphone and IR blaster features. I was very disappointed with the camera side of things, the XB1 Kinect Sports was very rubbish, the older ones on the 360 Kinect were way superior in terms of actually being able to play them. I do love however being able to walk into the room and say "Xbox On" and it starts up the XB itself, the TV and also the amp :) I have it setup so that it goes straight to live-TV and so you don't have to touch any hardware/peripherals at all to get started and change channels etc. Turning it off is just a as simple, don't need to touch anything for that either, and it also shuts down the TV and AMP at the same time. Just need Microsoft to release a USB twin-tuner and PVR functions and I'll be very happy indeed. The single tuner is no good for a PVR as you need to be able to record one channel while watching another or record two (or more) channels when the unit is off etc. This is mitigated to some extent with catch-up services, but it would be nice if the XB1 could function as a proper PVR.

I was hoping to see the TV recording feature in this update, and hoping there would be support for more than one tuner also. I also would like to see a feture that when you remotely watch TV or Stream games from a PC that you would have an option to not turn on the amp or TV.

When still had our Xbox One connected, we never cared what our friends were playing and never played games on it anyway. The teeny menus on the left are stupid. And the problem with Cortana being the interface on the Xbox is the likelihood that saying "Hey Cortana" will wake up EVERY DEVICE WITHIN EARSHOT. This already happens at our house. I have a PC and a laptop testing Windows 10, thus are always running, and my wife and I both have a Lumia 950. Every time I say "Hey Cortana" I get responses from all four devices if they're all in range. Yep, that works out really well.

I disabled it on my pc. Found my microphone in my monitor wasn't accurate enough.

I disabled it on my pc. Found my microphone in my monitor wasn't accurate enough.

Did you also yell at kids to get off your lawn?

The games and apps stuff is a freaking Godsend. I'm cautious about Cortana given that Microsoft have ballsed it up on the band and it's still damn near useless in Australia.

It's not working on mobile at the moment either in the US, at least on insider preview, fast ring. Crashes every time I use it. And slow as all hell.

BIG NEWS. Microsoft brings whatsapp integration with cortana. But you cannot reply.

Microsoft doesn't make WhatsApp.

I have one issue with "Hey Cortana" - I have my laptop, phone, Xbox all in the lounge and all turned on at the same time.
How can I use Cortana effectively? I already have issues where I try to use her on my phone and the laptop springs into life instead.

I'm curious if the countries that won't be supported by Cortana initially will still have access to the existing Xbox voice commands, or whether (and knowing MS, this is more likely), the xbox voice commands will go away for everyone, but only users in the listed countries will get the cortana integration to replace it.

Are you seriously this stupid, or this big of a troll? I'm having difficulty figuring that out.

No, the current Xbox is not nearly powerful enough to drive a VR headset. For VR, Microsoft would need to release a new Xbox One with more powerful internals.

Can someone invite me? I think I wanna try this :) rockstarblech at live.com or GT, RockinBlech. Much appreciated

Im waiting to hear the one guy complain that he purchased his xbox for the xbox command. Now that it's going to be replaced it isn't the device he originally purchased. Lol.... That is me. But her cortana your not coming to canada on initial rollout. So #XboxOn!!!

Coip has that one covered.

I hope that they put the games in the store in alphabetical order so that we can find what we're looking for faster. Posted via the Windows Central App for Android

Good to see the new "apps and games" redesign and the placing of it on the top of the tile dashboard. Unfortunately, the things I absolutely hate about the Xbox UI is still there: - the ads on the right of the main dashboard. People talk of Google but I never had any Google service or platform showing me ads in the front page. - The pins are still useless, shoved to the bottom; - There's still way too much focus on social crap. At this point, with the merging with Windows 10, you'd think we would be able to fully customise our Xbox experience. Unfortunately that still isn't the case. The NXBOE is still absolute crap. The old UI was still much better.

I fail to see how pins being at the bottom means they are "useless" when you can hit right trigger and be immediately there. One button press makes the entire feature "useless"? The ads are incredibly mild. I think it's just one little box, isn't it? They're also always game based, aren't they, which makes them pretty tolerable to me. These seem like incredibly picky complaints.

I agree about the ads especially if you're on a slow connection sometimes the placeholders appear & store tile pivot times out

"I fail to see how pins being at the bottom means they are "useless" when you can hit right trigger and be immediately there. One button press makes the entire feature "useless"?" If I have to press a button to access them, then it's useless. Because they could simply make that button open the games library instead. "The ads are incredibly mild. I think it's just one little box, isn't it? They're also always game based, aren't they, which makes them pretty tolerable to me." Just FYI, no, ads are based on the information Microsoft collects from your searches etc. Just like Google does. Proof of that is that I've had ads for the Galaxy S7 showing up on my Xbox One. At any rate, I paid 400€ for the console, plus 40€ a year for Xbox Live. I should NOT have to see ANY ads. What we have is Microsoft selling ad space on an OS to companies. And people talk about Google? My complains about the horrible NXBOE are the same I've had since they shoved the update down our throats. And they'll continue to be. They are complains that result from the inferior experience I now have on Xbox that has radically changed from the experience I had when I bought the console.

All I can do is shake my head. I'm so happy that I do not become completely dissatisfied with a product due to one extra button press or one tiny ad. Particularly when there are so many nice features and improvements added in the same update (such as easy access to achiements, the abilty to move pins around, etc). Certainly I don't disagree with you on the ads in particular... but I feel like you are quite extreme in your judgement of their effect on experience.

Really disappointed that some countries that have Cortana now on Windows 10 (like Canada) do not get it on Xbox initially like the US and others. Why???

French. They should have just separated ....

if you are used to Xbox voice commands, you really don't want Cortana on your Xbox at this time .. it simply is not working any good at all actually ..

Because Canada is the land of igloos and back bacon and crappy beer.

Or, "Hey Cortana, ask Daniel Rubino why I never win any of the giveaways"

All very good news. Posted via the Windows Central App for Android

All very good news. Posted via the Windows Central App for Android

"hey cortana fix the hdmi colour space bug on xb1"

Installing now... I had to restart from settings for Xbox to see the update.

Looking forward to this. I like the changes they are making.

I hope that Cortana in the UK is voiced by Jeri Ryan and not the regional variant as it is on PC and mobile (or at least give us the option to change it) .

Cortana is rarther useless in this update so far. got the update a couple of hours ago. She is extremly slow to do anything , it is usally faster to just do it yourself then waiting for Cortana to formulate the command, understand it (or often misunderstand it) and the nactualyl do any action. With the Xbox command it was almost instant, i used it all the time on a daily basis, cortana cant do anything at the moment. If anyone knows a way to remove, unustall or turn Cortana off in this update, I would love to know . Xbox Commands was so far much much better, as it almost always wrked, atleast for me. Cortana so far can't start any applicaiton or game for me so far, can't snap very often, many times she Bing searches for 'snap' and she is almost worse at unsnapping. when i try to get her to start a game she bing searches for the game ?? and once again ..daaaamn she is slow. With Xbox snap 'app' and Xbox unsnap it was easy to go in and out if for instance achivements... now .. it is making we want to trow my xbox out the window... sure i can use the controller, but I have used voice commands for 2 years, every day ... now i need to find how to do it manually, because cortana is retarded? .. *sigh* o well it is the first release, but Cortana is rather slow to do anything on the phone and computer as well, so not holding my breath . Actually , the most annoying thing is that you have to say "Hey Cortana" in front of every command .. Xbox 'do something' was sure faster and easier. I dont want a conversation with a retard, i want the command to execute and be done .. ..and if you have 'Hey cortana' activated on your phone, and your PC in the same room, fun times I can tell you ..

Well as I feared saying "Hey Cortana" results in responses from my phone, laptop, and XBox at the same time. They really need to figure this out. Also she does not appear to know app names yet. I asked for groove music and the words "Groove Music" appeared on screen but she then asks me to say the app name which I repeart. Again groove music appears so I know the mic is working but she asks me again to say the app name. Turning on and off is a bit awkward. From trial and error, I found "Hey Cortana, xbox on". Of course this also causes my phone and laptop to respond as well but I already mentioned that. Turning off I found to be "Hey Cortana, turn off". Gone is the screen wide banner to confirm as she then responds with a small text bubble in the top right saying "Sleep?". Answering yes to this confirms shutdown. A couple of times I got a web search for Off bug repellant and had to tell her to unsnap and start over. Obviously more work to be done but they are going to have to find a solution sto stop all devices working at the same time to "Hey Cortana". I suggest being able to state the device such as "Hey Cortana, on my phone/xbox/laptop do XXXXXX" or something along that line.

or they should just skip Hey Cortana for simple command, and go back to Xbox 'do bla bla' much more fast and effective. At least it should be posible to pick either one, or have Cortana respond to classic Xbox commands as well . Right now Cortana is rather retarded on Xbox .. but of course it can only get better I suppose

From the feedback here it sounds like the voice commands have gone down hill which is annoying as I use the xbox on, play, pause... daily. I actually thought the accuracy would get better with the update but it seems they have been replaced by bad hey cortana equivalents. Do I really need to say "Hey cortana xbox on" that seems ridiculous compared to "xbox on" could we not have at least "cortana on".

The accuracy is pretty good actually. In nearly every case it picked up exactly what I had said. The problem is that it terribly slow. Watching Netflix, Xbox Pause, was instant. Now, it pops up the cortana window, parses your text, then pauses. Unsnap takes nearly 10-15 second. I disabled her and now for the first time since the original Kinect came out on the 360, I can't talk to my Xbox. Hopefully they are working hard on optimizing her code some. I'd really like the trigger word to be either "Xbox" like it has been, or just "Cortana." It is too much of a mouthful just to pause or play a movie. And the "I'm listening" beep boop beep sound was bugged out and wouldn't stop chiming even after she went away. It needs a lot of work. On the plus side, the Games and Apps tile being at the top is nice. But man, the activity feed is still terrible. I don't give a damn about how some random person is doing in some game. I just care about my friends. And I miss the GS leaderboard being front and center there. That's what I care about. How am I doing on acheivements vs my friends. AND STILL NO WIRELESS CHAT HEADSET! (not that that would come with a dashboard update...but still, come on already!) I like the dashboard overall, but just wish the focus of each tab was better. It just feels like its not catered to what is important. Social doesn't mean "news" it means what my friends have been up to...That where the friend list should go, and the GS leaderboard, and the activity feed of my friends activities. But it took a while for the best 360 dash to really find its stride, I'm sure now they actually have things more unified, they can focus more on improving the UX.