Here's how Microsoft handles all that Windows 10 feedback from Insiders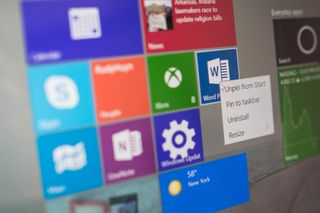 Last week, Microsoft revealed that there are now over 4 million members of its Windows Insider program. That's a lot of folks offering feedback on the preview versions of Windows 10 and Windows 10 Mobile. Now the company is offering a behind-the-scenes look at how it handles all that data and feedback to make Windows 10 better before it launches on July 29 for the PC.
Microsoft's blog post on this subject is quite extensive but here are some of the highlights:
Microsoft has received over 3 million pieces of feedback through the Windows Insider app in Windows 10, along with over 2.5 million responses to the survey questions that show up in the app. All of the Windows team members can access all of that raw feedback data, using the interface you can see above, which is based on Visual Studio Online.
The team has developed an algorithm so that feedback with a lot of up-votes from the Windows Insider app automatically gets turned into work items.
Microsoft scans for which specific words and phrases from Windows Insider feedback are popping out. An internal tool called Gestalt generates a "word cloud" that the team can dive in to see specfic bits of feedback.
There are only four countries on the planet that don't currently have a Windows Insider testing Windows 10.
80 engineers on the Windows team have engaged in conversations with members of the Windows Insider forums.
There's a ton of information that we didn't touch on here, and we would highly recommend you check out the full blog post for yourself if you are at all interested in seeing how Microsoft handles your Windows 10 suggestions.
Source: Microsoft
Get the Windows Central Newsletter
All the latest news, reviews, and guides for Windows and Xbox diehards.