10 hidden gems coming to Xbox in Fall and Holiday of 2021
Cheers to our ever-growing backlogs!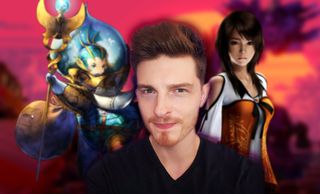 (Image credit: Windows Central)
Some folks are saying that 2021 is a slow year for video games, but my release calendar and backlog beg to differ. And it's not just big games either. Our last list touched on the 10 biggest games coming to Xbox before the end of the year. Here we'll be focusing on a selection of lesser-known titles that are totally worth putting on your radar. After scouring the internet for gaming treasures, I've uncovered even more games worth being excited for. So today, I'll be highlighting 10 hidden gems coming to Xbox in the fall and holiday of 2021.
These are broken down by their scheduled release dates in chronological order, so you know exactly when you can expect to play them. Now, let's jump into some sleeper hits dropping before the end of 2021.
Astria Ascending (Sept. 30)
Astria Ascending is an upcoming turn-based JRPG from a former Final Fantasy writer and a former Final Fantasy and Kingdom Hearts composer. This gorgeous 2D JRPG features stunning hand-drawn animations, flashy combat, and over 50 hours of playtime. The developers have even promised this title will feature its own Gwent-like card game. Genre fans looking to get their turn-based fix can look forward to playing Astria Ascending when it launches in Xbox Game Pass day one.
Aeon Drive (Sept. 30)
Aeon Drive is a 2D Cyberpunk action-platformer with a speed-running twist. Armed with a plasma sword and teleportation dagger, players take control of Jackelyne as she desperately tries to keep the universe's space-time continuum from being destroyed. Vibrant pixel-art and fast-paced platforming take center stage in this neon-drenched adventure. In addition to the single-player campaign, players can also enjoy four-player online co-op as well as PVP.
Nickelodeon All-Star Brawl (Oct. 5)
Xbox may finally be getting a proper answer to Super Smash Bros. Ultimate in the form of Nickelodeon All-Star Brawl. This platform-fighter is jam-packed with iconic Nickelodeon characters like SpongeBob, Ren & Stimpy, Ahhh! Real Monsters, Nigel Thornberry, and so many more. While licensed Smash Bros-clones haven't typically succeeded in the past, this title features improved net code and highly requested techniques like wavedashing.
BPM: Bullets Per Minute (Oct. 5)
What do you get when you combine the demon-slaying of DOOM, an addictive modern roguelike loop, and a kickass heavy metal soundtrack? Well, none other than the first-person rhythm shooter BPM: Bullets Per Minute, which launched on PC last year and is now coming to Xbox. In this chaotic action game, players shoot, dodge, and murder to the beat. Randomly generated dungeons with increasingly menacing foes should offer plenty of music-driven challenges.
Moonglow Bay (Oct. 7)
Moonglow Bay is an adorable-looking slice-of-life fishing sim that focuses on a rookie angler rebuilding their shaken community. Catch fish, unlock new tools, and help bring your hometown to its former glory. I had the pleasure of interviewing two members of the small team from Bunnyhug Games about this charming fishing RPG, and it sounds all kinds of wholesome. Players looking to kick back and cast their lines can enjoy Moonglow Bay when it launches in Xbox Game Pass day one.
Monster Crown (Oct. 12)
Do you love classic Pokémon games but don't necessarily want to go back and play classic Pokémon games? Well then, Monster Crown might be just the thing you're looking for. With an emphasis on a darker storyline than its obvious inspiration, this creature-collecting and battling RPG specifically caters to long-time Pokémon players. With over 1,000 species to battle and breed, there's no shortage of content for folks aiming to catch 'em all.
Fatal Frame: Maiden of Black Water (Oct. 28)
Originally launching as a Wii U exclusive way back in 2015, Fatal Frame: Maiden of Black Water finally makes its way to modern consoles with remastered visuals, new costumes, and an incredibly fitting new photo mode. Use your Camera Obscura to fend off ghosts with photography as you make your way through three haunting interconnected stories. As a long-time fan of this unique series, I'm excited to see Fatal Frame return to Xbox.
Echo Generation (TBD 2021)
Echo Generation is a turn-based adventure game with a fantastic 3D pixel art style. Players control a small gang of kids who are tasked with battling supernatural forces, monsters, and even killer mechs. The reveal trailer gave off intense Stranger Things meets Earthbound vibes, and I, for one, am completely sold on that pitch. While we don't have a firm release date so far, we should hopefully be able to get our hands on Echo Generation sometime before the end of 2021.
Martha is Dead (TBD 2021)
We are in the midst of a video game horror renaissance, and Martha is Dead appears to be further proof of this movement. This atmospheric, psychological horror title aims to utilize the unique setting of World War 2-era Italy to present its tense narrative by combining dark folklore with the painful atrocities of war. While this cerebral title doesn't feature traditional combat, it promises incredible tension and legitimate scares. Martha is Dead should be making its way to Xbox later on in 2021.
Demon Turf (Fall 2021)
There is something undeniably charming about Demon Turf. This fresh take on a platformer combines hand-drawn 2D character models with Dreamcast-era 3D environments. Take control of Beebz as she conquers the various Demon Turfs in hopes of ultimately becoming the Demon Queen. With a diverse array of demonic movement and combat abilities, this distinctive 3D platformer should be a huge hit for fans of the genre. Demon Turf is currently scheduled to hit Xbox in the fall of 2021.
Share your thoughts!
Which of these hidden gems are you most excited to play? Let us know in the comment section below! And if you're looking for something to play while you wait, check out our list of the best games in Xbox Game Pass.
Xbox Game Pass Ultimate (1-month membership)
Xbox Game Pass is one of the best ways to play, with access to hundreds of video games for a single monthly fee. The Ultimate-tier subscription is ideal for any avid gamer, geared to Xbox, PC, and mobile, including games, an online membership, and other exclusive perks.
Get the Windows Central Newsletter
All the latest news, reviews, and guides for Windows and Xbox diehards.
Miles Dompier is a Freelance Video Producer for Windows Central, focusing on video content for Windows Central Gaming. In addition to writing or producing news, reviews, and gaming guides, Miles delivers fun, community-focused videos for the Windows Central Gaming YouTube channel. Miles also hosts Xbox Chaturdays every Saturday, which serves as the Windows Central Gaming weekly podcast.