Hogwarts Legacy for Xbox Series X and PC: Gameplay and everything you need to know
Step into the shoes of a witch or wizard attending Hogwarts in the 1800s.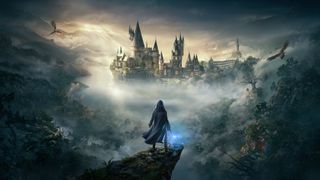 (Image credit: WB Games )
The Wizard World will get a huge expansion with Hogwarts Legacy, taking Harry Potter fans back to the iconic school during the 1800s. This RPG has been in development for some time, if the rumors are to be believed, and could give some of the best Xbox and PC games a run for their money when it releases. We've compiled everything we know about it, including its story, what the gameplay will be like, and when we can actually get our hands on it.
What is Hogwarts Legacy?
Hogwarts Legacy is an open-world RPG developed by Avalanche Software, the studio behind Disney Infinity — not to be confused with Avalanche Studios, the developer of Just Cause and Mad Max. Two entirely separate companies.
In Hogwarts Legacy, players create their own character and get sorted into a House, becoming the center of their own adventure. You'll do everything a normal Hogwarts student does; go to classes, learn spells, etc. But there's a larger threat that looms on the horizon that you'll eventually come to face. It's really gearing up to be one of the best Xbox games out there.
Is Harry Potter or other familiar characters in Hogwarts Legacy?
No, Harry, Hermione, Ron, and most of the other familiar characters from the Harry Potter series aren't likely to make an appearance. That's because the game is set in the 1800s, before many of the protagonists from the book series were born.
Now technically, some of the characters from the books are hundreds of years old, so they could have a part to play. For instance, it seems Nicolas Flamel is in the game in some capacity and Dumbledore was born in 1881, so he could possibly be in the game. However, overall it seems WB Games wants to distance itself from the books and movies in order to produce its own take on the wizarding world.
Hogwarts Legacy Story
Despite it being set on the familiar grounds of Hogwarts, it will feature an entirely original story as players "embark on a dangerous journey to uncover a hidden truth of the wizarding world."
Your playable character can perceive and master Ancient Magic, an unusual trait that plays a big role in some of the decisions that you'll be forced to make in the game. Warner Bros. teases that your character holds the key to a secret that "threatens to tear the wizarding world apart." We're excited to learn just what kind of danger this entails.
Hogwarts Legacy Gameplay
As an open-world RPG, Hogwarts Legacy allows players to step into a witch or wizard's shoes going to the famous school. It's here that players will go to classes, brew potions, master spells, hone combat skills, and more. You'll even be able to tame fantastic beasts, and it looks like we got a glimpse at one in its short reveal trailer.
Gameplay is in third-person and players will be able to explore and become stronger as they wish. Some of the game's playable locations include the castle grounds, Forbidden Forest, Hogsmeade, and some brand-new locations too.
Hogwarts Legacy Xbox and PC performance
We don't know what the frame rate or resolution will look like yet, so any guesses on our part are merely speculation. That said, given the tech inside the new Xbox consoles, I can imagine Hogwarts Legacy will probably run at 4K60FPS, or at the very least allow players to choose between performance and resolution modes.
Can I play Hogwarts Legacy on Steam Deck?
Yes! The WB Games Support account on Twitter has verified that Hogwarts Legacy will be Steam Deck verified on launch. This means that anyone who purchases Hogwarts Legacy from Steam can play the game on Steam Deck once the game releases (if they own the handheld).
Hello again, David! We reached out to the Hogwarts Legacy team for you and were able to confirm that the game WILL be Steam Deck verified on launch. We hope this helps with your decision! Take care.January 12, 2023
How long does it take to beat Hogwarts Legacy?
The exact amount of time it takes to beat the game is unclear as of right now. However, if a leak is to believed, we might have the answer.
hogwarts_legacy_artbook_leak_full_map_locations from r/GamingLeaksAndRumours
In a now-deleted tweet that reportedly featured the leaked art book for Hogwarts Legacy, it was stated that the game will take about 35 hours to beat, with those who want to 100% complete the game needing to spend roughly 70 hours. That's a decent amount of playtime.
Hogwarts Legacy version differences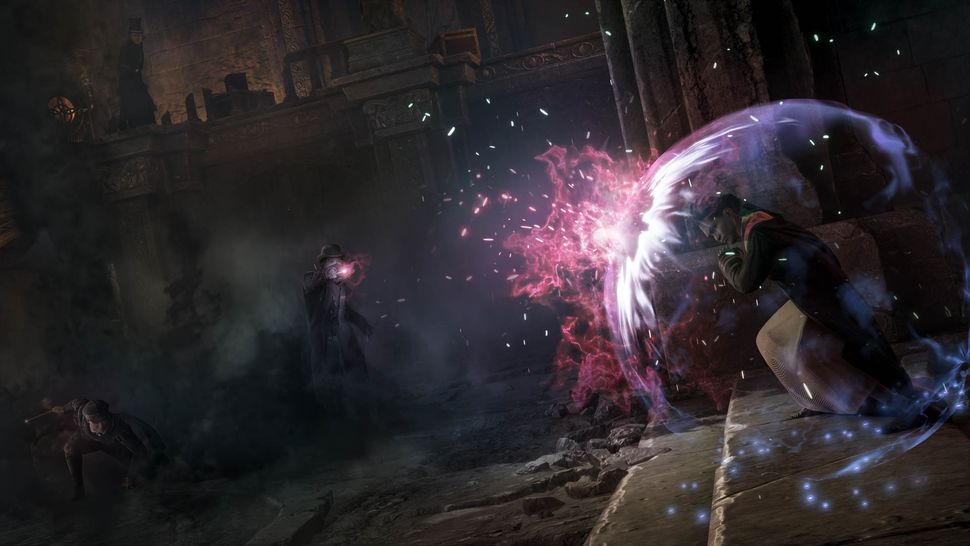 Players can either purchase the base Hogwarts Legacy game or the Digital Deluxe Edition, which features darker cover art and costs $10 more. There is also a Hogwarts Legacy Collector's Edition for Xbox and PlayStation consoles, but it is much harder to get ahold of and costs between $290 or $300 depending on what console you're purchasing it for.
It's also worth noting that the PS4 and PS5 versions of the game come with an extra quest that will be exclusive to Sony's consoles for one year. This additional mission is called the Haunted Hogsmeade Shop Quest.
Hogwarts Legacy Deluxe Edition
Here is everything that comes in the Hogwarts Legacy Digital Deluxe Edition, which sells for $60 on Xbox One and PS4 or $70 on Xbox Series X, PC and PS5.
Base Hogwarts Legacy game
Dark Arts Pack (Dark Arts Cosmetic Set, Thestral Mount, Dark Arts Battle Arena)
Dark Arts Garrison Hat
3-Day Early Access
Hogwarts Legacy Collector's Edition
This is everything included in the Hogwarts Legacy Collector's Edition, which sells for $290 for Xbox One and PS4 or $300 for Xbox Series X and PS5.
Base Hogwarts Legacy game
Steel Case
Floating wand with book base
Collector's Edition Box
Dark Arts Pack (Dark Arts Cosmetic Set, Thestral Mount, Dark Arts Battle Arena)
Kelpie Robe
3-Day Early Access
Dark Arts Garrison Hat
Hogwarts Legacy Release date and platforms
Hogwarts Legacy will be available on current-gen and last-gen hardware including Xbox Series X, Xbox Series S, Xbox One, PC, PS5, PS4, and Nintendo Switch. The game was delayed and is now slotted to release first for PC and Xbox consoles on Feb. 10, 2023 then it will come to PlayStation consoles on Apr. 4, 2023. Finally, the Nintendo Switch version launches on Jul. 25, 2023.
If you're more interested in the game for Sony's console, our colleagues over at Android Central have also rounded up everything you need to know about Hogwarts Legacy on PS5.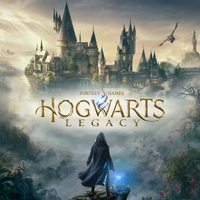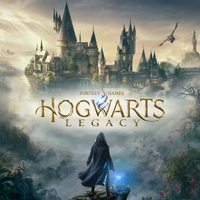 Hogwarts Legacy for Xbox One | See at Amazon
Being a student at Hogwarts School of Witchcraft and Wizardry isn't easy. There are potions to learn, spells to study, tests to take, and a number of magical dangerous lurking in the forest.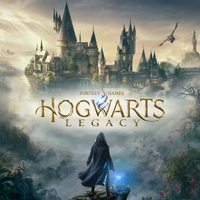 Hogwarts Legacy for PC | See at Steam
Enjoy exploring the wizarding world from your computer as you take on the role of a Hogwarts student. Your unique magical powers enable you to address problems and enemies like no one else can.
Get the Windows Central Newsletter
All the latest news, reviews, and guides for Windows and Xbox diehards.
Jennifer Locke has been playing video games nearly her entire life, and is very happy Xbox is growing a stronger first-party portfolio. You can find her obsessing over Star Wars and other geeky things on Twitter @JenLocke95.