How to save money on ink jet cartridges for your printer
There are many ways to save yourself some money when buying printer ink for use with your Windows PC. Here are some tricks you should know.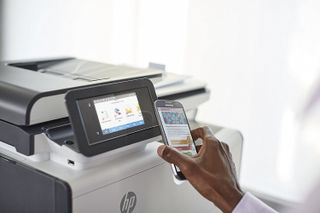 It's one of the most boring things you can possibly have to worry about, but needless to say a printer without ink isn't much use to anyone.
It can also be rather expensive to keep a printer fuelled up if it's something you use a lot. But you needn't spend more than absolutely necessary, and here are some tips to help get the best value for stocking up your printer.
Amazon
If there's anywhere online you can get a deal, it's going to be Amazon. Whichever printer you own, whatever brand or model, there's a better than average chance that you'll be able to fill it up using Amazon.
And let's face it, deals are a big part of why people shop at Amazon. There will always be a time your ink is on sale. Stock up when it is.
It's also a great source for finding compatible ink cartridges for your printer made by third-party brands. These are often cheaper than manufacturers' own solutions.
See at Amazon (opens in new tab)
Third-party solutions
As mentioned, there are numerous third-party brands out there producing compatible printer cartridges at a lower price than the manufacturers themselves.
Take a HP 564XL (opens in new tab) printer ink cartridge as an example. For an HP-branded one, you could pay $70 on Amazon. Third-party versions are as low as $20. But there are more risks over quality, so you should always check out user reviews first before biting, but the savings are there to be made.
Many third parties jump on the cheaper ink bandwagon though. In the UK, for example, the leading supermarkets will usually offer their own brand products alongside the manufacturers' and they'll always be a significant saving.
Refills and subscriptions
One sure fire way to save a few bucks is to refill the cartridges yourselves. Yes, you can do that, and if you can lay your hands on a suitable kit, the link below will guide you through the whole process.
How to refill your own printer cartridges
There are also subscription models starting to come in, with HP Instant Ink being the most well known and widely used. With this you don't even have to leave the house, ink will appear at your door as you need it.
Plans start as low as $3 a month and the idea is that you subscribe based on how much printing you do. You need a compatible printer, but it will automatically order you new ink when you need it. You're never without, you never have to go to the store, and you could save as much as 50 percent on your regular ink spend.
See at Amazon (opens in new tab)
Upgrade your printer
Sure, a new printer probably costs a bit more than you'd like to spend but it could work out better in the long run. Newer printers are more efficient than ever, and efficiency means less ink use and less total spend on your part.
It might take a little while for the cost benefits to ramp up, but in the end, they will. If you need some suggestions, check out our roundups of the best printers you can get right now.
And if you have your own secret to saving when buying printer ink, be sure to drop into the comments and share the wisdom!
Richard Devine is an Editor at Windows Central. A former Project Manager and long-term tech addict, he joined Mobile Nations in 2011 and has been found on Android Central and iMore as well as Windows Central. Currently you'll find him covering all manner of PC hardware and gaming, and you can follow him on Twitter and Instagram.
Sam's club has refilled HP XL cartidges for significantly cheaper than the new HP ones.

Never had anything but problems with 3rd party ink over 20 years of printer support...

Same here. They leak toner big time... Stay away and pay the extra bucks for the OEM cartridges....or better still buy a new printer which may cost less!

Agreed, though I haven't really been in the support business, but everyone I know that buys non OEM gets screwed. Fortunately, everyone has been a situation where the print quality is crap, nothing that has ruined a printer.

Inkjet ink, by volume, is the most expensive substance on the planet. Unless a person prints colour photos at A4 or larger size every few days at least, they have no need of a colour inkjet. Either a dye sublimation photo printer for small photos if they print loads, or a laser for documents and a USB stick to print photos at the supermarket, are the cheap options. Anyone buying an inkjet either is a massive photography hobbyist or has far more money than sense.

I think botox is more expensive.

Treatment, maybe. The substance itself, by volume, not so much. You pay for the medical skill. One could argue you pay for the foolishness of botox in other ways, but I'm just talking money.

Not true at all. A 5 second google search shows mercury, insulin, Chanel #5, Horseshoe Crab Blood, LSD, King Cobra Venom, and Scorpion Venom are far more expensive. The Scorpion Venom apparently costs over $10million per litre.

Oh? Well my source must be rubbish then. Mind you, it's still ruddy expensive and a bad choice for printing for most people by far.

I bujy thrid party ink for my Canon Pixma IP 7250 and have done for the last 3 years and for my other canon prinbter before that, never had a problem. I used to refill years ago when I had a Epson, but so much hassle. I have also got myself a Brother Hl-3150CDW colour LED printer, i have not decided if i will replace the toner with brother or from thrid party yet. thrid party will cost me around £80, brother is around £225 to refil the whole lot. A bit of a difference.

Honestly, IMO, the best way to save money on ink is to stop lying to your self how much you will print photos (as most people rarely if ever print many) and just get a laser printer.

I use third party ink all the time for my Brother j870DW and 790CW with no issues what so ever.
I only printnwhen I have to other than that I copy and paste, like when I pay my bills I copy and share them to one note. It don't print photo's hardly at all, but out want the printer for that just in case I need to.

I havee been using continuous ink system for 10 years in my HP Photosmart and I loc it. I bought in this website http://www.cisinks.com/

I've been using Costco ink for years. Fill an XL cartridge for 10 bucks. Can't beat it. No problem with their ink and I find the color to be much better than HP Ink. Never had a leak or clog from their ink.
Windows Central Newsletter
Thank you for signing up to Windows Central. You will receive a verification email shortly.
There was a problem. Please refresh the page and try again.