How to watch Google's I/O 2018 keynote live
The biggest event in Microsoft land today is Build 2018. But there's also another huge tech event underway: Google I/O.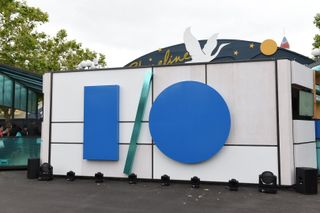 Google I/O is a three-day event with hours of presentations, talks and announcements — but for most people, the show is synonymous with its opening-day keynote. This nearly two-hour presentation, led by Google CEO Sundar Pichai and several other top executives, is the sort of "state of the union" address for the company. We never know exactly what to expect, but there's a good chance we'll learn about nearly all of Google's big products and initiatives.
And with the day-two Build keynote presumably coming to a close right around the same time the I/O one starts, you can watch both.
Google I/O 2018 preview: All of the big announcements you can expect
Basically, if you're a fan of any of Google's products, or just want to get an update on what one of the biggest technology companies in the world has on its radar, you'll want to see the Google I/O 2018 opening keynote. Thankfully for everyone who isn't there, which is most people, Google puts on a livestream of the whole thing. It all gets going at 10:00 a.m. PT — 1:00 p.m. ET / 6:00 p.m. CET / 10:30 p.m. IST — on May 8. That's today.
Be sure to keep up with all Android Central's I/O 2018 coverage this week so you don't miss a thing!
Windows Central Newsletter
Get the best of Windows Central in your inbox, every day!
and why is this listed here, should be listed on Android Central only not here

We live in a multi-platform world now...it applies to much of us, even if we are still Windows enthusiasts. Don't like it but it is what it is... Check out yesterday's /Build keynote about "Microsoft 365"...very interesting...

totally agree with you garak0410

Totally agree, especially if you just love tech in general, its great to know what's happening around regardless your ecosystem preferences, it impact us all. Not to mention that because Microsoft doesn't currently have its own smartphone (for now) and smart home solutions (there is one but pretty much non-existent), many of Windows Central readers are also Android users and use other Google products that are absent from Microsoft. So for those people, it will be really relevant for them.

Android and Windows/Xbox for me :)

Android Central is a Mobile Nations property. Promoting one site's coverage of a big show on the other (less relevant) sites is something we have done for years.

I haven't been around to this site for a while, but I decided to check out what you were reporting about Build. And the first story I see this morning? One advertising Google I/O. So I go over to Android Central, and not one note telling people where they can watch Microsoft's build. So you need to tell people about Android, but they can't do the same. Now I remember why I stopped visiting the All New Android Central.

I like to know about all the companies so I find said info useful no matter where on mobile nation's sites I'm on

Overlapping build? Nice planning...

The Android stuff was nice but not wildly interesting to me, even though I will be using an Android later this year if the budget allows. But the AI stuff at the beginning was fascinating. That demo of Assistant calling and having a voice phone call to book a hair appointment for you... I'm pretty sure it's better at communicating than me 90% of the time.