5 things Microsoft must do to make the 'Project Scorpio' Xbox a success
The "Project Scorpio" Xbox is coming, and it's a monster. But the war for gamers' hearts and minds is far from over.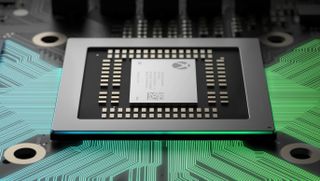 Not long after Eurogamer confirmed our previous leaks about Scorpio features, several outlets published pieces pouring shade over the next Xbox, primarily in relation to the platform's game lineup.
With Nintendo's modestly specced Switch dominating the airwaves thanks to Zelda: Breath of the Wild, and PlayStation enjoying a spate of awesome console exclusives, including Nier: Automata, Nioh, and Horizon Zero Dawn, it begs the question of what the Scorpio lineup will look like at launch, especially since Microsoft kicked off 2017 by canceling Scalebound.
The early years of the console wars were dominated by claims that Xbox wasn't delivering powerful hardware, and now, it seems the narrative is shifting back towards games themselves. Microsoft is fully aware of this fact.
For Project Scorpio, games will be a huge part of the conversation, but there are other bases to cover. Here are some thoughts on what Microsoft needs to truly crush to make the new Xbox a success.
1. Clarify that 'console generations' are a thing of the past
The first thing Microsoft should consider while positioning Project Scorpio is the fact that "console generations," as we know them, are thoroughly over. We're probably moving into a smartphone-like age of more rapid hardware updates, where the ecosystems you invest in are more important than the hardware you use to enjoy them.
The mass market needs to be aware that all of their investments in the Xbox One and Xbox One S are 100-percent fully compatible with Project Scorpio. This isn't the same as the generational leaps of old, by which you're making some form of compromise when you upgrade in terms of accessories and games.
Microsoft has already done well to make this clear. In spite of all the predictions concerning the Xbox One S's death at the hands of announcing Project Scorpio in parallel last year, the Xbox One S went on to do extremely well, becoming the best-selling console for the second half of 2016. People need to know that they can pick up Project Scorpio later on, and invest in a cheaper Xbox One S today.
2. Emphasize that the Xbox One S and Project Scorpio are family
It's important to make sure that the Xbox One S doesn't get sidelined as we shift towards Project Scorpio, because market share remains important for developer confidence and consumer perception. Microsoft has repeatedly stated that it expects the Xbox One S to be the "mass market" console, while Project Scorpio will be aimed at console core enthusiasts who want to ensure they're getting the best experiences possible. If that is the case, people picking up the Xbox One S need to feel confident that they aren't second class citizens in an ecosystem that comprises the most powerful console ever made.
Additionally, Microsoft needs to emphasize how the Xbox One and Xbox One S will improve in the coming months. The onset of Shader Model 6 paired with DX12 improvements will further bridge the gap between the Xbox One's base model and the PlayStation 4 (PS4), which should hopefully put all arguments about resolution parity firmly behind the console. Fans of multiplatform games need to know if they are investing in the Xbox ecosystem at the ground level, with the view of eventually upgrading to Project Scorpio, they aren't making a mistake by shunning PlayStation.
3. Emphasize that Project Scorpio has benefits on 1080p screens
We exclusively revealed that Project Scorpio would leverage supersampling to deliver higher quality images even on 1080p displays, which Xbox marketing chief Albert Penello confirmed on a recent podcast. Games powered by Scorpio will enjoy greater draw distances, better lighting, texture quality, texture filtering, and superior environment detail owing to Scorpio's beastly horsepower.
Thankfully, even those who aren't ready to go all-in with the 4K ecosystem will enjoy these benefits on Project Scorpio, because the console will output its 4K content in a supersampled, smooth 1080p display.
Project Scorpio — like the PS4 Pro — has the "hidden" cost association of a 4K HDR TV, which don't come cheap. Prices are coming down all the time, but the combined investment is far beyond what most console consumers will be able to muster. It's incredibly important, especially as we move towards the holiday season, that Microsoft shows plainly how Scorpio improves visuals even on "regular" TVs. Parents might be willing to pick up a Scorpio for Christmas, but I'm not sure how many will be willing to bundle it with a 4K set.
4. Price
Not only is nailing the price important but nailing the messaging surrounding the price is too. I've seen some incredibly inflated predictions, putting the console at a ridiculous (and impossible) $700 launch price, with some commentators saying anything higher than $399 will render the console dead in the water.
I think the days of taking a loss on hardware sales are likely in the past, and given Scorpio's power, advanced cooling techniques, and customized parts, I think a price in the region of $499 could be most likely, as desirable as $399 would be. Meeting the PS4 Pro on price would be a huge, huge statement, but given Scorpio's construction that seems unlikely, especially considering Sony will likely cut the PS4 Pro's price for the holiday season.
If when it emerges Project Scorpio is more expensive than the PS4 Pro, Microsoft needs to work hard to explain what justifies that additional price. For examples, the fact Project Scorpio runs existing Xbox One games better, the fact that it will showcase graphical improvements of 4K games even on 1080p TVs, and the fact it will be quite possibly the best solution for 4K game capture and streaming. Scorpio has a "prosumer" creative edge that the PS4 Pro doesn't match.
5. Games, games, games
Arguably the hardest part of all this, is indeed, those games. Not only will Microsoft struggle to showcase visual advantages over the PS4 Pro without specifically calling Sony out, but consumer faith in trailers simply isn't as high as it used to be. Trailers can be misleading, and games have always looked better in the trailers than in reality.
Furthermore, most people will be watching those trailer videos on 1080p displays, without HDR, making it impossible to see the gains Scorpio will provide.
Giving the Scorpio reveal to Eurogamer was a smart move from Microsoft, because the outlet has made a name for itself counting the pixels and frames across different versions of consoles. While the gap between Xbox One and PS4 wasn't particularly large in real terms, the numbers Eurogamer's Digital Foundry posted have fuelled the discussion behind performance parity.
Presumably, Eurogamer's Digital Foundry will continue comparing titles across Xbox One and PS4, but will also include PS4 Pro and Project Scorpio down the line. If Microsoft highlights, and essentially weaponizes, these independent side-by-side comparisons, they could prove a useful vehicle for showcasing just how much superior Project Scorpio's multiplatform games will be against Sony's —assuming they actually are. Although Microsoft has made a huge amount of effort to provide developers with the development kit they want, there are no guarantees yet that they will utilize the extra power they have in Project Scorpio. They port their games straight across from PlayStation, foregoing the extra power ⸺ and that could prove to be a problem.
Image 1 of 3
Even if Microsoft nails the multi-platforms, and they come with obvious visual improvements over the PS4 Pro, as we've seen with the Nintendo Switch and the rise of stylized indie games that quality exclusives can completely supersede the need for photorealistic graphics.
Microsoft has some incredibly compelling exclusives on the way, including Crackdown 3, with its cloud-powered destruction, State of Decay 2, aiming to allow fans to live out their wildest zombie apocalypse survival fantasies, and Sea of Thieves, which takes place in a huge, oceanic connected world. We don't know a great deal about any of these games, but they'll no doubt get their prime time when E3 2017 comes around this June.
Fair or not, I'd argue that Microsoft's willingness to cancel projects over recent years has put a limit on the amount of excitement it can generate for upcoming titles, at least temporarily. Scalebound's reveal trailers made it at least look as though the game was in a playable state, as did Fable Legends' trailer. I'd also throw in that there are wider concerns about Microsoft CEO Satya Nadella's cost-cutting culture lately, with the cuts to Nokia, Windows 10 Mobile, and the Kinect investment. It feels as though no studio is safe from the chopping block right now, putting Microsoft in a difficult position when it comes to announcing Scorpio-powered exclusives for this year and beyond.
It at least looks as though State of Decay 2, Sea of Thieves, and Crackdown 3 will deliver the goods, but any other exclusive Microsoft announces at E3 2017 will potentially have a huge question mark over it. Head of Xbox Phil Spencer stated that he'd like to announce games closer to completion, rather than far ahead of time as seen with Scalebound, but I'm not sure Microsoft can afford to do that at this year's E3, while the console war commentary shifts over to exclusives.
I think you can expect to see more arching marketing deals like the one Microsoft revealed for Shadow of War, where the game's visual quality on Project Scorpio is showcased as a selling point. Throw in things like Xbox Play Anywhere as a bonus, and investing in the Microsoft ecosystem could look all the more attractive. Many commentators would rather see exclusive titles, however, and there's a real concern that Xbox could struggle to offset that narrative.
Even if I'm personally more than satisfied with Cities: Skylines, Path of Exile, State of Decay 2, and the various other timed third-party and second-party exclusives we're getting in 2017, the messaging on the Xbox ecosystem's future lineup needs to not only be crystal clear, but reliable. If it isn't, Sony, and influencers who favor Sony, will no doubt exploit moving forward.
Closing thoughts on Xbox Project Scorpio
There's always this strange conversation about whether Microsoft will eventually sell off Xbox. The notion is increasingly ridiculous.
Between the construction of Project Scorpio, the acquisition of Beam.pro, Minecraft, and the integration of 3D technologies (and games) powering Windows Mixed Reality, it all paints a picture of a company with gaming at its very core. And I know from speaking to people at Xbox about the future of the company that the Xbox One has always been part of a longer play and a bigger effort to shape the future of Windows, and indeed Microsoft, as a service-driven entity.
The old arguments framed by the console war of ages past are becoming more difficult to shoehorn into today's gaming landscape, as digital sales become increasingly important and the revenue per person and platform engagement forms the true test of success, versus raw market share figures. When services such as PlayStation Now and Xbox Game Pass become increasingly popular (and if Netflix is any indication, they will, especially as internet speeds increase), it'll be the adopters of today's ecosystems that stick around for the long haul.
Microsoft seems well placed with Xbox Live and Project Scorpio to weather this disruption. However, more than ever, the Xbox division can't allow itself to get complacent, and thankfully, it doesn't look like it will.
Get the Windows Central Newsletter
All the latest news, reviews, and guides for Windows and Xbox diehards.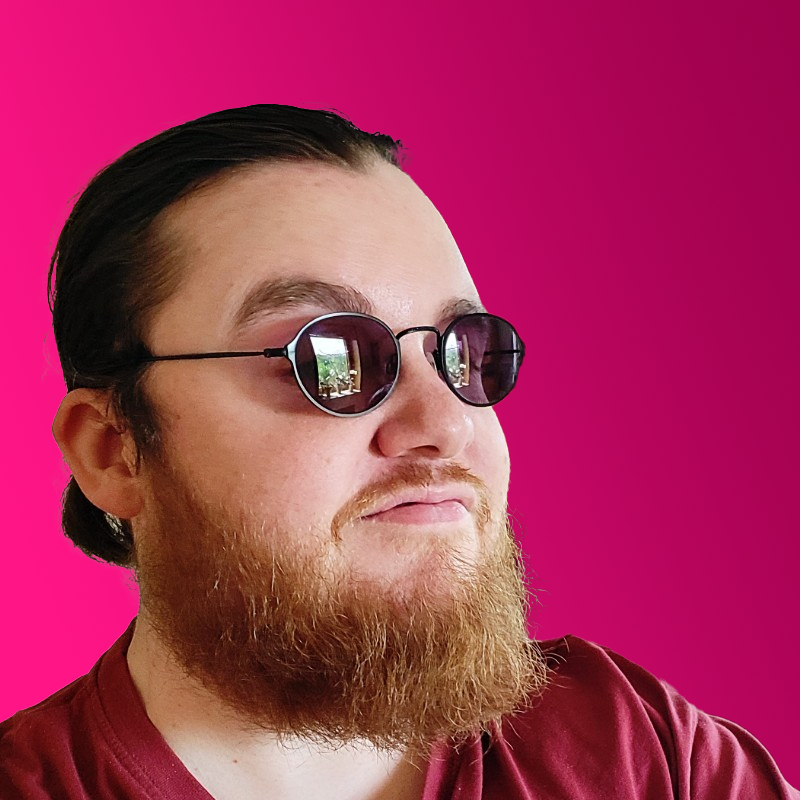 Jez Corden a Managing Editor at Windows Central, focusing primarily on all things Xbox and gaming. Jez is known for breaking exclusive news and analysis as relates to the Microsoft ecosystem while being powered by caffeine. Follow on Twitter @JezCorden and listen to his Xbox Two podcast, all about, you guessed it, Xbox!