HP set to reveal new Spectre laptop on Tuesday that's less than 11 millimeters thick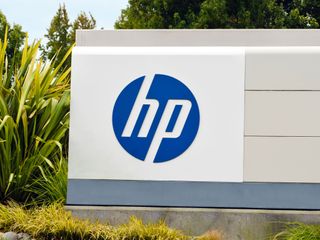 HP is aiming to show that it can make cool laptops like Apple. The company plans to officially reveal a new laptop in its high-end consumer Spectre notebook lineup on Tuesday that will have a 13.3-inch display but will be less than 11 millimeters thick.
HP plans to reveal the new laptop in a rather interesting way. According to The New York Times:
Earlier this year, HP announced the EliteBook Folio, a business-themed Windows 10 notebook that is just 12.4 millimeters thick and weighs less than 2.2 pounds.
Here comes an another HP notebook.

If only they worked as hard on the trackpad and make it smooth - and other driver optimizations in general, they would do well. I have the Spectre x360. Both Dell and HP need to keep improving their drivers.

"HP is aiming to show that it can make cool laptops like Apple" Except that Apple doesn't make any cool laptops. Maybe they did 5 years ago, but their entire product lineup is incredibly stale in the face of the innovative devices being churned out by Microsoft and it's OEM partners.

The Macbook 2015 as it's called is pretty cool in terms of hardware design. The thinness and lightness of it is still pretty amazing if you've held one in person. It's definitely overpriced for the specs though.

The Pro line hasn't seen a genuine refresh since mid-2012, not good enough. Still the same basic formula, Anand/Ars knows this, as do other savvy sites, waaay overdue for a "big" overhaul. I've been waiting since my last upgrade in late 2012, this is the last year I wait. If nothing in Oz by mid 2017 I go back to Windows x86 for the 1st time in over a decade, most likely a Surface Book 2. It'll be hard, I'll really miss OSX, it's much harder to dual-boot on a Windows machine than it is on a Mac.

Try modbook. This year's pro model has a extra keypad

Cool now the motherboard will burn twice as fast. Posted from WC for W10 running on my 930.

And i hope the Hp Elite X3 will have an FM radio!!!

I am so excited about the HP Elite X3, the only thing i am waiting on are picture samples and if they camera on it is decent it will be my next phone provided HP well sell it to individuals and not just to buinesses.

If you read the New York Times article, the Elite X3 is described, but the author doesn't know what to make of it.

I don't know who wrote the article you're referring to, as I would never read the NYT's tech coverage, which is written by unabashed Apple fanboys like Farhad Manjoo. Steer clear.

But if you never read it, how do you know the writers are Apple fans with a blatant bias?

I have read NYT's articles that's surely biased rather than supporting innovation but not very biased like "Verge" under Joshua Topolsky. LOL!

Sigh...waiting for more news on the Elite x3 is like waiting for news on the next Star Wars film. Or like Cookie Monster waiting for his cookies to bake. Now there is something Apple did recently that was cool...the commercial. "Suck gas evildoers!"

"Thank you." -Mach 8 Solutions, LLC a software company.
Http://mach8solutions.com

I bet: Core msuck, 4 GB RAM, 256 ssd, asinine (qhd) resolution, all for the low price of 1k usd OEMs need a serious pricing lesson. Posted via the Windows Central App for Android

Thank you, thank you thank you for stating measurements in thickness and not "just 11mm thin"....

I hate thin laptops. Why are these becoming a thing?

I wonder as well, smaller battery!!!!!

Why are highend routers trying to compete with apple(which fyi are usually slower spec.) when they know that most heatsinks they use arnt adequate in small chassis they use

Well, of you can't make something good, make it shiny and jack up the price. I'll never buy another laptop from HP. Worst customer service I've ever encountered by a mile.

Don't let one **** service throw you off of an entire company.

When the company refuses to do warranty work, making my $800 laptop useless after less than a year, I'm done. The way they handled it was an absurd display of lying, misinformation, ignorance of their own company, and pure ridiculousness. I'm not spending several hundreds dollars more, just to get a middle finger the second I ask them for help. I had a friend who previously worked at a computer repair place, and he basically confirmed my complaints, saying that whenever HP had to be involved, work got much more difficult. I don't think any of the 3 HP laptops my family has owned made it past 18 months without a major issue of some kind.

The CS doesn't start until your case gets elevated. Gotta get past the gatekeepers. And the care packs are worth the price. Had my envy completely replaced because they didn't have a part when I shipped it in. -Mach 8 Solutions, LLC a software company.
Http://mach8solutions.com

And when the motherboard on my laptop broke, they said I'd have to spend $750 to replace every piece of internal hardware to have warranty work done on that $800 laptop. I don't take my anecdotes and tell others to use them to make decisions. What went on with me doesn't have me telling folks to never buy from the company, but on a personal level, I'm done with them because of how poorly that situation was handled by them. I guess I get that trait from my dad, who continues to refuse to touch anything MSI makes, 15 years after they screwed him over on warranty work as well.

Lol my hp was part of the NVIDIA recall during the vista days sent in short of the 2 or so times that my retailers no lime policy on their extended warranty would've kicked in.
After its specs. couldn't decently handle games I moved to a hand-me-down acer aspire till the m18x r2 came out now its a question of is it worth buying 2 new mxm cards just to save $500+

I guess It's a VR headset from HP!
Windows Central Newsletter
Get the best of Windows Central in in your inbox, every day!
Thank you for signing up to Windows Central. You will receive a verification email shortly.
There was a problem. Please refresh the page and try again.