HP reports rough start to 2016 with 12 percent drop in Q1 revenue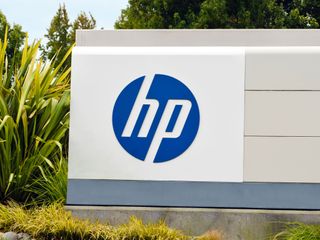 HP has reported its earnings for Q1 2016, and it looks as though the PC maker is off to a rough start in its first quarter since being spun off from Hewlett-Packard as an independent company. Overall, HP says that quarterly revenue dropped nearly 12% to $12.2 billion from the same period last year.
HP says that its Personal Systems segment saw net revenue drop 13% over the same period a year ago. Breaking that down, total units were down 13%, with Notebooks and Desktops dropping by 8% and 13%, respectively. This echoes an overall recent trend of declining PC shipments that research firm IDC has predicted will last through 2016. It will be interesting to see if enticing new offerings from HP, like the new Elite X3, will be able to turn things around going forward.
For more on HP's Q1 2016 results, you can view HP Inc.'s full report at the source link below.
Source: HP (opens in new tab)
Dan Thorp-Lancaster is the Editor in Chief for Windows Central. He began working with Windows Central as a news writer in 2014 and is obsessed with tech of all sorts. You can follow Dan on Twitter @DthorpL and Instagram @heyitsdtl. Got a hot tip? Send it to daniel.thorp-lancaster@futurenet.com.
The age of Continuum smartphones is coming. Posted from Windows Central for Windows 10

We live in a post-tablet world now.

I skipped the tablet world altogether. Twas stupid.

Nah 8inch tablets are still very useful for reading notes and watching videos... And porn. And Surface Pro 4 are awesome Ultrabook replacements.

When you have to interact with multiple windows on one screen, that size is still painful. Posted from Windows Central for Windows 10

Well, people are shifting their computing devices from PCs to smartphones. But having a larger (20-inches) display would always be way more productive than the several inches smartphone display. So, this is where Continuum comes in handy. Posted from Windows Central for Windows 10

Who wants to carry around a dock and a bunch of cables and make sure a monitor is available (or take that too)? Continuum doesn't eliminate needing to haul around a bunch of gear. Posted from my Moto X Pure Edition via the Windows Central App for Android

What about, in the future, schools would purchase docks, cables, monitors, keyboards, mouses, instead of a fully functioning PCs? The only thing you have to carry around is a smartphone powerful enough to power Continuum? Posted from Windows Central for Windows 10

Purchasing all of that isn't much cheaper than simply purchasing PCs. Also, parents aren't going to be willing or able to buy special smartphones for their children to plug into docks. Posted from my Moto X Pure Edition via the Windows Central App for Android

It won't be surprising if a future version of the Android/Chrome merger has similar functionality as Continuum. You can already use external displays and keyboards in Android. If this happens and both systems are compatible, it could catch on. If it is only Windows, it will not go anywhere. Android Auto/Car Play is similar. They are even compatible. Posted via the Windows Central App for Android

Good point. However, Universal Windows Apps are adaptive to screens with different resolutions and sizes. Windows Central App for Windows 10 and Tweetium are two excellent examples of that. Their adaptability is absolutely mind-blowing. How well Android apps can adapt still remains to be seen. The second problem with Android is the irresponsiveness that comes with it. I know Android has to do some kind of Bytecode to Binary Code conversion. I personally have a single requirement for all devices, that is they have to be responsive to every single operation. Especially when I have to be productive. Android is the only OS so far that doesn't meet this requirement. I am bilingual and I often have to communicate with 4 to 5 people speaking both my languages using multiple apps. That means I have to have a phone keyboard that supports two languages I speak (Mandarin Chinese and English). When I was using Android, I spent 3 bucks until I finally found a keyboard that acceptably suits my needs (instantly switch between the two languages, the keyboard must be responsive to every single of my touch on the keys), but still no where close what Windows 10 Mobile and iOS offer. If someday somehow Android manage to meet these two areas, that's great. If not, it will never become my choice of productivity device. Posted from Windows Central for Windows 10

Actually its supposed to be your phone that works as a PC when you are on the run but continuum comes when you are at home or workplace. Although its gonna be a norm within 2 years as your phone will be your portable PC.

yes because i see alot of my classmates carrying around WP's.

Well that is what all iPad users tried to do! You are right that iPads did not get anywhere with their bunch of cables and adaters... But I am setting mi classes with a L950XL, a mini blue tooth keyboard/pad and a USB-C to VGA adapter to plug to a classroom's projector. So it's not that much of a bunch of things; all 3 (including the smartphone) which I can carry in my pockets!

That's the future I foresee. Posted from Windows Central for Windows 10

Well, you have to see HP alternative to solve the problem. A pseudo laptop. I think it's quite creative and promising. Sent from Windows Central app for Windows Mobile 10

Touchdown stations for Continuum-equipped phones are a more cost effective solution for a business than buying PC's and phones for their mobile or semi-mobile staff. It's not a win for everyone or even every company, but it is the best solution for a growing number of businesses.

I don't like Hp. I have a bad history with their products.

That's your opinion. I find that their products have massively improved over the years. HP equals good quality nowadays.

Have to agree. I just purchased a tablet of theirs and I am very impressed.

actually quite the opposite especially with their Elitebook and Pro style devices are way better and cost less than Dell, Fujitsu, and Toshiba's offerings Posted via Universal Windows App on Windows 10

I've had one of their laptops for 4 years with no issues. Easily the best value laptop I ever bought considering the price. Posted from Windows Central for Windows 10

Really? You should take a look at the Elite X2 business and student tablet http://store.hp.com/us/en/mdp/business-solutions/elite-x2-1011-11#!&Tab=... Its much better than an Apple iOS product, in both quality of materials and specifications.

Had a laptop of theirs was sent in for repair like 6 times in the 3 or so years for the same problem(part of the NVIDIA recall) lucky I had an extended warranty from the retailer

It's a complicated time for OEMs and Hardware vendors. The market right now it's over saturated and hard times are coming on the most casual segment where they can mainly so pretty much everything on their phones and tablets. I just hope this situation helps to make even better products that could appeal to more people around the world at nice prices. Also, the drop on PC sales is a sign that the actual paradigm needs to evolve (Microsoft is trying to make it's own path with Windows 10 and Continuum and many OEMs are liking and following that path, and that's a good thing, I truly believe Continuum is a nice and appropriate path to the changes things are having). Also, bad sales many times predicts some layoffs and that's certainly not a good thing.

Im sure someone will be along soon to claim that the Elite x3 will be their salvation.

Probably not the Elite x3 directly, but overall devices such as that will help HP and the rest of the OEMs to re-grow the "PC market". Right now the majority of OEMs still depend on desktop PCs and Thin Clients - they are going to have to switch to mobile devices if they want to survive. Posted via Universal Windows App on Windows 10

HP has horrid customer service and an even more terrible Repair Center. I had initial issues with my custom-built Envy 15t after 3 months of purchasing it and after sending it to the Repair Center numerous times, it would come back with a different problem that the Center created. It took me having to send it to them three times to finally get my laptop in working condition. Not to mention, their Beats Audio/Realtek driver fiasco that's been going on since 2012 and weak wifi cards. I can see why their sales are down, especially in the public sector. I would definitely not recommend their products after what I have been through with them.

I would neither recomend an HP product after some laptops I need to check and repair and a nightmare it was to do so. But, not only HP is facing sales drops, but the overall PC market.

I cannot say anything about their consumer-grade of devices, but the Enterprise-grade devices such as laptops, convertible tablets, and slate tablets, oh and their Elite x3 phone are some of the best in the world Posted via Universal Windows App on Windows 10

After the NVIDIA recall ive had it with them & NVIDIA

While I haven't interacted with support, the products themselves have been great for me. How many laptops out there can quad boot 4 completely different operating systems just needing a different wireless card? Windows, osx, Linux, and FreeBSD are all living happily on my laptop. Posted via the Windows Central App for Android

Sounds like the typical problems linux has engineering sample cards dont work on there but on windows no problem

As a PC technician, I'm seeing massive upgrade cycles of between 7-10 years, and I can't see it getting better. I even only just upgraded after nearly 5 years. The issue is, there is nothing compelling with the PC, and many people now make do with their phone or tablet. Until the PC offers something truly amazing, I think upgrade cycles with get longer and longer, especially as they are so powerful now at ever declining price points!

Especially when Win10 was free and runs fine on old hardware. I built an HTPC in 2005 with Vista that's running Win10 like a champ.

I really don't see PCs ever offering anything amazing in the future. Anything amazing will be a new product that doesn't yet exist. PCs are nothing but commodities like TVs, refrigerators, or washers. Posted from my Moto X Pure Edition via the Windows Central App for Android

Yep I cant find a reason to move from my m18x r2 I might even buy a pair of r9's to tide me over

Well from what I know from my job selling computers we don't like to recommend Hp.. Reason for that is all that we have to show on the floor for customers is just the envy lineup of computers. If I had hp folio and elitebooks I would sell them all the time. We do have the spectre x360 but when we sell that about half the time it comes back with problems that is why we would rather sell the Lenovo yoga 900 over that one better computer that does not have issues and is better built yes it does not look as nice but it is stronger and lighter and has better screen and does not freeze up or get worm at all. now we do have the hp spectre x2 but it has such a slow processor at .95 gigahertz. I think in the time we have that computer we have only sold it once since it has ben here.. just send us better computers to sell like your better models and I would sell all day long. The only company that is sending us good computers to sell to customer is Lenovo they send us the yoga 900 the think pad line up and I can sell them all day long. not hard to figure out if you want customers to buy your products then put your best products out at store for customers to look not online..

Hp gets worms? Man that's brutal.

Lol must hate acer as well seeing as no warranty repairs can be completed by non-acer personnel

Not to worry. Naturally PC sales will continue to drop due to tablets and phones but they are still selling a decent amount. No matter what, I believe home personal computers will always be a major role on computing. That's where the true power is.

How about tablets and 2 in 1, I read an article recently about the high popularity of the iPad Pro, and that is because people are buying a powerful tablet. Tablet sales are not linear, and analysts always fail to predict tablet sales, but one thing is true, and that is that people will move into tablets and 2 in 1 more and more as prices go down for these 2 in 1 and tablet devices that are good for productivity.

Don't be so sure. It depends. A banker has no need for a desktop PC but a designer does. Even then, they would get something from the business department of HP. The average consumer is more and more dragged to the era of mobility, so laptops, tablets, Ultrabooks it is.

These days pc is smartphones Posted via the Windows Central App for Android

HP could be like Apple really, but for some reason their marketing department does not have enough cash as Apple does to promote their products. Take for example an iPad Air 2 competitor: HP Elite X2 1011 which comes with excelent specs that beat the iPad Air 2: 5th Gen Intel Core M CPU Integrated fingerprint reader Qualcom GOBI 4G LTE WWAN 8GB DDR3 RAM 256 GB M.2 SE SD2 storage 11.6 FHD Display Optional travel keyboard This is an excelent example of a device that can replace an iPad Air 2 or even a MacBook 2015, however HP advertisement is zero, nobody knows about this excelent product for business users and students.

Lol to bad they let their expertise in camera tech goto waste could've saved themselves money doing in-house work for tablets/laptops

Elite x3 should solve their troubles!

The problem now at HP is that after the split, the company is rudderless and essentially leaderless. I don't see things getting better for them; in fact there's likely going to be even further consolidation among PC OEMs.

Well, now HP is HP, we HPE don't care about that.......

This is sad. I am a loyal fan of their products. HP products mainly PCs are the best quality products with class

Zhou are you a Zimbabwean national

doesnt bode well if HP is looking to WP to turn things around.

CEO said W10 is the reason for poor results. Q4 he will blame W10M.
Windows Central Newsletter
Get the best of Windows Central in in your inbox, every day!
Thank you for signing up to Windows Central. You will receive a verification email shortly.
There was a problem. Please refresh the page and try again.