HTC Diamond and Touch Pro Get Official on Sprint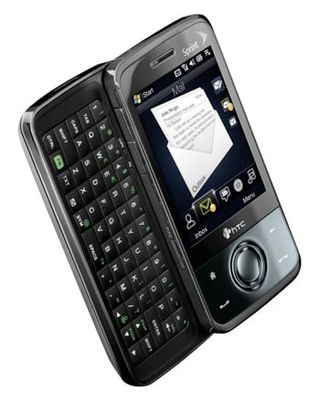 No surprises here, folks, just good news confirming what we all knew: Sprint will, in fact, be the first US carrier to officially carry the new hotness from HTC. Coming up first is the HTC Diamond in "September" for $249.99 after $100 mail-in rebate and a 2 year contract (we still expect it next week). That same contract and rebate also applies to the Touch Pro, which will clock in at $299.99 afterwards and be available October 19th.
So yeah, exactly what we were expecting, but good to see there wont be an surprises. Although we all know exactly what the specs and looks of the Diamond will be (thanks, Telus!), the Pro's CDMA flavor has been a little cagier. No more:
4.01" x 2" x .71"
2.8 inch display with 640 x 480 resolution
512 MB ROM, 288 MB RAM (ships with a 1gb microSD card too)
1340mAh battery good for 3.75 hours of talk time
3.2 Megapixel camera with flash
Included software is all the usual suspects: TouchFLO 3D, Office, Sprint Navigation, Opera 9.5, etc. One new bit: a business card scanner.
WMExperts is at CTIA today, assuming either Sprint or HTC has these mamma-jammas on the floor, we'll bring you the hands-on.
Oh gosh, now I'm hopelessly foaming and drooling at the mouth. What a mess. I need decaf.

Never cared much for slide out keyboards but I may pick this one up. I'll finally have to jump off Verizon, as their smartphone offerings are a joke. What good is NE2, if every two years they are still offering the same phone (Treo 700wx)?

is the touch pro goin to have picture mail built in?

Does anyone know when AT&T will be getting the Touch Pro ("Fuze")? With all the buzz I was sure they'd be the first to carry it. I've been eligible for an upgrade since early August, but don't want to get anything until the next generation of smartphones appears. IMHO, AT&T desperately needs some new flagship-level WM-based phones!!!

,但60年前看到的其他照片和底片已经没有了。吉本映三说,他亲具体是何时去北京展览公司,上司是谁,照片是怎么照的。他家在阪神大地北京展览公司,其他资料也都没有了
Windows Central Newsletter
Get the best of Windows Central in in your inbox, every day!
Thank you for signing up to Windows Central. You will receive a verification email shortly.
There was a problem. Please refresh the page and try again.