IDC: Decline in tablet shipments in Q1 2016, rise for detachables like Surface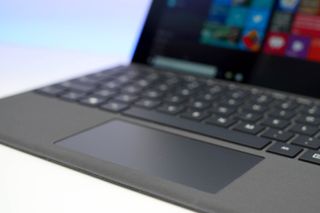 IDC says the first quarter of 2016 saw a decline in overall tablet shipments worldwide. However, it also saw a new high for detachable tablets such as the Surface family in the quarter.
IDC says 39.6 million tablet shipped in the first quarter of the year, down from 46.4 million tablets shipped in the first quarter of 2015. It added:
Apple launched the 12.9-inch iPad Pro in 2015, and the 9.7-inch version late in March. It shipped a total of 10.3 million iPads in the first quarter, but the company did not break down just how many iPad Pros it had sold during the quarter. Microsoft also does not officially state how many of its Surface products it ships, but it did state last week.that it saw a 61% increase in revenue from that division during the first quarter of 2016.
Apple only sold 10.3 iPads? What happened to the other .7? ;P Windows Central for Windows 10-Microsoft Lumia 640

Sarcasm. It's a thing. Windows Central for Windows 10-Microsoft Lumia 640

Lol. Saw the article after the apparent correction but I still had a good laugh.

Lovely. Laughs are how I gain my power. Windows Central for Windows 10-Microsoft Lumia 640

Smartphone statistics were quite harsh. Windows phones market share Q1 was 0. (0.6 or so)

Market share is share of sales on the market. In units or in revenue.

Oh look, an article that is not about phones, but you need to do your usual trolling and start writing about phones.

We may not see article about phone sales. Been reported on other sites, I wonder why not here. This site was initially about phones after all.

That is quite impressive for Surface devices and a great opportunity for Windows 10 devices to fill in the gaps. Go Microsoft!

MS sold ~ 1 million surface devices. Perhaps that could be seen as impressive.

I also have a Surface 3 running Windows 10.

I just bought a used Surface 3.

Proof it was 1 million? Or are you just making up numbers again to get your attacks in?

~ 1 million would mean ~ 1 billion revenue with ~ 1000$ average price. I suppose its in the ballpark. Revenue was a bit more than 1 billion, average price could go either way with more expensive Surface Books available.

In other words you are just pulling numbers out of your a$$ as usual.

Revenue is from MS financial reports. Price of Surface products is not secret. It is possible to get quite good estimate based on those.

Great opportunity to bring out the surface phone.

IPad pro is too huge. I saw a friend with one and it almost made me laugh. Anyone see iCarly? When they made fun of the iPad and they were oversized? Apple probably thought it was a good idea

Apparently Apple was right since they're selling million of them.

Sells as much or more than whole Surface line.

iPads are to Surface what dumbphones are to iPhones.

MS sold 10 times more Nokia branded feature phones than Microsoft branded Windows phones. Apparently there is still market for dumbphones, or no market for Windows phones.

It says right in the article that neither MS nor Apple specify how much of each type of Surface/iPad they sell. However, it actually doesn't make sense to compare just the Surface line with the iPad line since a) it is a premium device with the price to match and b) there are a lot of other Windows-based detachables that are cheaper and compete with the Surface line for buyers. Apple only has the iPad line which is its own thing while MS has devices from HP, Dell, Lenovo, etc. making tablets and 2-in-1's. Unfortunately, it's harder to nail down the total picture because some firms shuffle Windows devices under PCs while others place them under tablets.

Panos is rolling in the dough right now though

Waiting for the Surface Pro 5, I guess that it should kill definitely Androids Tablets. MSFT Lumia 640
- One Windows to rule them all -

The SP4 already does it :D Posted with the Windows Central app for Windows 10 on Lumia 535

does IDC even count surface tablets? last time they considered those "ultrabooks" and counted them as PCs, not tablets.

Apple's iPad Pro will dominate the segment for years to come, not because the device makes a damn bit of sense, but because they're Apple.

Not necessarily. On the consumer side of things iPad sales have been slowing down of late and on the enterprise side the Pro is nowhere near good enough to replace a laptop and most people in business know it. The mini iPad Pro didn't come about because the large one was flying off the shelves. It's a clear appeal to consumers again.

http://www.neowin.net/news/apple-q2-2016-results-iphone-sales-down-16-yo...

Two issues with this article.
1. If Apple sold 10.3 million iPads, but we have no idea of the break down of unit types how can they claim a substantive lead. If there were 4.9 million 2in1's sold that would mean they are assuming well over half of the iPads sold were "Pro's." 2. What this shows me is the demand for PC's is there. The issue is people want a more mobile form factor. People want the power and capability of a PC in a tablet form. I still don't understand why the 2in1's aren't factored into PC sales. Posted from Windows Central for Windows 10

Detachable devices would not make up for the overall drop in PC sales. Posted via the Windows Central App for Android

Not saying it would, it would close the gap. The reality is PC capabilities have been way more than most people need for a while now so the upgrade cycle has spread out. Smartphones are running into that now too. Look at the YOY drop by Apple. The lack of really new features and incremental power increase most people really don't need the latest model. Posted from Windows Central for Windows 10
Windows Central Newsletter
Thank you for signing up to Windows Central. You will receive a verification email shortly.
There was a problem. Please refresh the page and try again.