Inside, the Xbox One follow-up to Limbo, gets delayed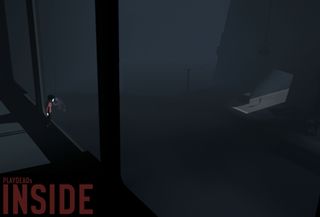 Copenhagen, Denmark-based indie developer Playdead is best known for its inaugural game Limbo. A challenging puzzle platformer set within a black-and-white world, Limbo won gamers' hearts with its fascinating setting and surprising violence. After debuting on Xbox 360 in 2010, Limbo made its way to Xbox One last year. We even streamed the game on Twitch a few months ago while the developer offered us insight and advice.
Playdead's follow-up title Inside will launch first on Xbox One as a timed exclusive, not unlike how Limbo arrived on 360 back in the day. Inside was originally planned for release in early 2015. We're halfway through the year now, and it's nowhere to be seen, sadly. The developers have announced that they need a little more time to work on the game. Read on for delay details and everything we know about Inside!
What's inside Inside
Playdead plays its cards close to its chest, so we don't know all that much about Inside but yet. But what little details the developer has shared indeed indicate that the game should appeal to fans of Limbo.
Inside takes place in a world closer to our own than Limbo's fairytale landscape. Characters dress in real-world clothing, with many adults adorned in office wear.
The playable protagonist is once again a young boy. He wears a red sweater, indicating that Inside will use colors for more than just the depiction of blood.
Although Inside features a more realistic setting, it's still a very dark one. The Inside reveal trailer shows our protagonist sneaking through bleak settings with dead animals in some backgrounds and vicious live ones that threaten his safety.
The boy must sneak past a variety of surveillance lights and cars, seemingly indicating the presence of a police state or prison camp. Meanwhile, adults shuffle around like zombies. Have their captors done something to make them act that way?
Rather than a pure 2D presentation like Limbo, Inside utilizes 3D backgrounds and 2D gameplay. This type of presentation is commonly referred to as 2.5D. That way, you get the tight feeling of 2D platforming controls and the cinematic benefits that 3D graphics can bring.
Playdead built Limbo in a custom engine. With Inside, they have switched to popular multiplatform engine Unity. This eases the initial development and especially the porting process. Xbox One will get Inside first, but eventually it will come to PlayStation 4, Windows PC, and other platforms.
Coming soon, we hope
First announced at E3 last year, Inside was scheduled for an early 2015 release this year. Today Playdead explained that after five years in development, Inside is still not quite ready yet. They want it to be perfect upon release, so they need a little more time to polish it.
Playdead doesn't have a new release window for Inside just yet. Late 2015 seems likely, but there's always a (slim) possibility that it could slip to early 2016. They'll announce a new release window or date as soon as they can, and we'll be sure to tell you when it happens!
In the meantime, be sure to give Limbo a try. It's a hell of a memorable game.
LIMBO – Xbox One – 212.46 MB – $9.99 – Xbox Store

(opens in new tab)

LIMBO – Xbox 360 – 118 MB – $9.99 – Xbox Store

(opens in new tab)

LIMBO – Windows, Mac, and Linux – $9.99 – Steam Link
Windows Central Newsletter
Get the best of Windows Central in in your inbox, every day!
Paul Acevedo is the Games Editor at Windows Central. A lifelong gamer, he has written about videogames for over 15 years and reviewed over 350 games for our site. Follow him on Twitter @PaulRAcevedo. Don't hate. Appreciate!
I finally got around to finishing Limbo last night on my Xbox One, and wow those final areas were brutally difficult! I'm glad to hear a follow-up game is coming from them because I really enjoyed Limbo. Developers, please take your time and release another well-done and polished product!

Great game Limbo. I happened to get some codes for it sent to my account. I kept meaning to give them out but couldn't decide who to give them to. Then the messages auto-deleted. Damn my indecisiveness.

Yes, don't let that puppy out until its ready. The graphics are fantastic. My kind of game too. No rush Devs please No rush.

I love Limbo SO MUCH! I can't wait for their next game.

One other thing, possibly off topic, but loosely linked. The Games With Gold thing, why on earth don't ms include a Windows Phone Xbox game in there? Why they don't leverage that is beyond me.

Totally loved Limbo, and was able to finish the whole game... Even got all the achievements but one! I am looking forward to Inside, and apprciate your update!

I didn't much care for the "die until you figure out the puzzle" aspect of Limbo, it just gets frustrating. I hope they work on that a little in this next game. I look forward to the inevitable stream and picking this up if its good.

Loved Limbo. I'm happy with Playdead taking their time to create another great masterpiece of a game.

Limbo was a great game. I was lucky to recive a copy due to being a year one owner of the xbox one. I did beat the game after many many many times of dieing. I will play the sequal when it does arive.

Didn't know a sequel was planned either. Sad to hear it is delayed, but happy to hear that one is incoming.

Played Limbo on Steam, was looking forward to this. Better to delay and get it right though I guess. There's plenty of games to play in the meantime
Windows Central Newsletter
Thank you for signing up to Windows Central. You will receive a verification email shortly.
There was a problem. Please refresh the page and try again.