Introducing Ask Windows Central: A new Q&A show for our readers
Ask Dan is back, but with a bit of a twist!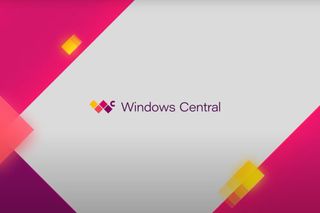 (Image credit: Windows Central)
Hey everyone! It's been a while since the last episode of Ask Dan, and we know that was a show that our community really enjoyed. So, today we're happy to announce that we're revamping the show under a new name and format: Ask Windows Central!
It'll still be the same questions and answers show that made Ask Dan what it was, including Daniel Rubino himself, but we want to include other members of the Windows Central team too. So with Ask Windows Central, you can expect to see me (Zac Bowden,) Jez Corden and other members of the team answer questions that fall into our own areas of expertise. Whether that be Windows, Surface, Xbox, PC hardware, accessories, Azure, and everything in-between.
And the good news is episode one of Ask Windows Central is already live! You can view it now on YouTube, and we'll be doing more episodes over the coming weeks and months. We haven't yet nailed down how often new episodes will go up, but we'll always let you know when a new episodes goes live.
We're also going to be tweaking the format as we go based on feedback from you, so bare with us as we figure things out. This week's episode features the following questions:
Why would Microsoft cancel Windows 10X?
What Surface devices are you expecting to see this year?
What is Sun Valley, and when is it coming?
Is Microsoft interested on getting other ARM companies on board with Windows on ARM?
What phone do you guys use as your daily driver?
So, do you have a question you want us to answer on the show? The best way to get your question in front of us is by emailing Daniel@WindowsCentral.com with your question. Or, if you're on Twitter, you can tweet your question with the #AskWindowsCentral tag included, and make sure you tag either @daniel_rubino or @zacbowden so we can see it. And if that doesn't suite your fancy, you can send us your questions in the comment section on the latest episode, either on YouTube or the Windows Central website!
We'll pick three or four questions each week, and will cite your name if we pick your question. So, that's everything. We hope you enjoy the first episode, and look forward to reading more of your questions soon.
Zac Bowden is a Senior Editor at Windows Central. Bringing you exclusive coverage into the world of Windows 10 on PCs, tablets, phones, and more. Also an avid collector of rare Microsoft prototype devices! Keep in touch on Twitter: @zacbowden.
The pilot of the reboot is really good! Welcome back guys!!

Will a podcast version be released also?

I believe that is the plan!

Good topics to cover for a return, all good things that give meaningful context to important Microsoft content this year. It should inform a lot of people on what kind of content we'll see on the site through the end of the year. My one big complaint, "Sun Valley" strikes me as another sign of Microsoft trying to find success by copying Apple. Even the name sounds like something that would come from Apple. I wonder if this will be the future, having "Windows" or "Windows 10" as the OS and these artsy version names that really don't do any good. Google's moved off of them for numbers, and I think its makes more sense. With MacOS, I couldn't tell you the linear order of their versions because there's nothing logical behind them. If it's the consistent future, fine. Windows 10 seemingly has spent most of its life with inconsistency and uncertainty with identifying its version releases, so having no semblance of continuity in the ecosystem doesn't do Microsoft any favors.

Isn't Sun Valley only the internal code name for it?

Perhaps, but it wouldn't be the first time Microsoft kept an internal name. They took Cortana from an internal name to market, and I wouldn't be surprised if people liked this name and Microsoft carried it forward as well. Maybe I'm being overly worrisome based on past history.

There is no past history. All of MS OSes had internal names like this.

If we ask questions, can we expect the same sassy remarks from Dan as we do on here? 😆

Only if you ask nicely :P

Uh-Oh! The Surface Neo prototype is on Zac's shelf of cancelled products (Lumia McClaren, Surface Mini, Invoke speaker, Band).

This is great series! It's the return of "Ask Dan" but now with Zac and Jez as well, maybe also from other staff as well.

Yay I think it's a really great what's going on with Windows but I really don't thank Windows 10 X's dead I believe it's coming in 2022 just my opinion.

Hi Dan, Zac and Co. Here's some questions I'd love to hear you talk about: Surface Go 3:
Fall release or more likely Spring 2022?
What to expect?
What would you like to see improved/changed? Surface Duo 2:
any chance of a version running Windows10 Sun Valley instead of Android or a Google free version? Pocketable device running Windows, capable of phone calls:
If I remember correctly Microsoft removed the telephone capability from Windows a couple of years ago.
What would be needed on the software side for such a device to exist?
If UI/X, tablet mode is Sun Valley improved and I could do just fine with Edge, PWAs instead of Apps.

I can answer your second question. No. SDV2 needs apps to be a useful device. It's adoption rate would drop to 5% of what is is now if it ran Windows.

Daniel.. You know what I'm going to ask.. Does WC have any new information on SDV2? 🤔 🤔 🤔 🤔
Windows Central Newsletter
Thank you for signing up to Windows Central. You will receive a verification email shortly.
There was a problem. Please refresh the page and try again.