Jet Car Stunts Mini-Interview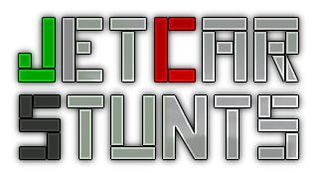 With the announcement that Jet Car Stunts is at last coming to Xbox Live tomorrow, we thought it would be a good time to speak with the game's developer, True Axis. Several years before starting to make games, Luke Ryan, one of the company's founders, first developed the True Axis Physics SDK (opens in new tab). In 2008, True Axis took advantage of their physics engine to make Jet Car Stunts on iPhone. Today we grill Luke about the Windows Phone version of his company's debut game.
Head past the jump for the full interview and exclusive first screenshots of the Windows Phone version of Jet Car Stunts!
What new features did you add to the Windows Phone version of Jet Car Stunts?
Luke Ryan. Photo courtesy of jontinjordan (opens in new tab)
Jet Car Stunts will be Xbox LIVE enabled on WP7 for leaderboards and achievements but the big news for JCS on WP7 is new exclusive content. This will be in the form of preview of the much-requested freestyle game mode taken directly from the currently under development JCS2. We have also localized for French, Italian, German and Spanish; and at the same time we updated the menus with high-res fonts.
Can you tell us more about Freestyle mode?
Freestyle mode is basically skateboarding with a car. There are a set open tracks where you can drive anywhere and get score for tricks like airs, spins, flips and rolls, grinds, drifts and wall rides.
How many levels does the WP7 version have?
It includes the Lite version and the level pack, plus Freestyle Mode, which is equal to... a lot of levels - over 70, I think.
Sounds like a bunch! How many music tracks does the game have?
I can remember this number better, it has zero. Just really nice car sounds.
How does the performance of the WP7 version compare with previous versions?
We were heaped with praise for the super smooth performance we managed to get on iPhone when we released, and again on Android. We get a lot of comments about the performance, and from our extensive testing, I think it is going to be pretty hard for people to find any difference on WP7. Its runs at 30 FPS [on Windows Phone]. This is a pre-Mango limitation and will likely change when the game is updated for Mango. –ed.
Speaking of technical details, how is resuming handled in the game?
When the player locks the screen, the game closes down. Then when the user restarts the game, it is reloaded where the user left off.
Did Microsoft approach you about bringing the game to WP7 or did you approach them?
We were thrilled when Microsoft approached us to build the game for Windows Phone 7 and be part of their quality collection of apps and games! Getting the chance to work on new platforms before the public sees them is always one of the most exciting things about game development. The opportunity to do so, especially for somebody like Microsoft, always feels like a privilege.
Can you comment on the Xbox Live approval process?
Microsoft is certainly much more rigorous than Apple or Google about quality in their approval process, which we see as a good thing. We want to be part of healthy ecosystem for apps [in which] customers can expect a positive experience. Many new customers are coming to the mobile market all the time. If their first purchase experience is a negative one, they may be burnt for life. If we can't transform enough new customers into returning customers, we [will] inevitably run out of new customers, [and] the market will self-destruct. For the sake of the future, we definitely welcome Microsoft's efforts to build a superior mobile gaming experience for their customers (and ours).
…
Jet Car Stunts will be available on Wednesday, October 19. It will cost $2.99.
Windows Central Newsletter
Get the best of Windows Central in in your inbox, every day!
Paul Acevedo is the Games Editor at Windows Central. A lifelong gamer, he has written about videogames for over 15 years and reviewed over 350 games for our site. Follow him on Twitter @PaulRAcevedo. Don't hate. Appreciate!
Can someone answer me a very quick question... Will the graphics on windows phone 7 ever match iOS or android? Serious question, and I'm not asking to troll. I have owned an android phone and iPhone and the graphics are vastly better than windows phone. Even when it's the same game!Is this a problem with 1st gen devices (I've got a trophy) and their GPU's?Cheers in advance!

The only things keeping this game from looking as good as its iPhone counterpart are: the WP7 screen resolution, which is lower than iPhone 4 and 4S resolutions, and the fact that non-Mango games are capped at 30 FPS. Once the game is updated for Mango, it should run just as smoothly as the iPhone version.As for the screen resolution, I doubt the differences will be noticeable since the game uses flat-shaded polygons instead of texture mapped ones.

Cheers for the response.... I see where you're coming from. From what I've seen, all wp7 games just seem to come across as very angular... Not sure why. Here's hoping for higher screen resolutions soon, would love to see Titan with a higher res... Played with it the other day, just seems a bit off with the enormous tiles sadly. Maybe a 4.3 in screen would have been better...

In 2013, windows phones will have nVidia Tegra chipsets for even better graphics.I find it a bit ironic because my Zune HD already has nVidia. Oh, well. My Trophy will need replaced in 2013, anyhow.http://www.wpcentral.com/tegra-chipsets-coming-windows-phone-2013

What's the point of even releasing this before updating it to Mango first anyway. Here's hoping it released as a Mangofied to begin with.

Because not everyone has updated their phone to Mango yet. What's the point of releasing a title that will only reach 30-40% of users, when you can release a version that will reach 100% of users, then update it later.
Windows Central Newsletter
Thank you for signing up to Windows Central. You will receive a verification email shortly.
There was a problem. Please refresh the page and try again.