Krusell Horizontal Case with Multidapt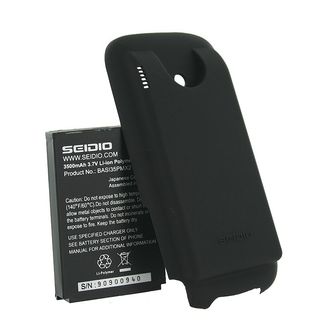 Cases are a vital accessory that we entrust our phones to and is easy to forget that we continually use every day. Also with cases ranging on average from $20-$30, it is also very expensive to try to find that perfect case through trial and error. Today WMExperts will help to make that decision a little easier, we have reviewed the Krusell Horizon Multidapt (S) case and we have made a firm decision on whether we would recommend it or not. To find out if this is a must have or must not and why, please read on.
QUALITY OF BUILD
The quality of this case is excellent. It is made with real leather and the stitching and seams appear solid. It has a magnetic clasp that does a good job as well. It is very nice looking that would suit any professional or casual occasion.
On the back you have your choice of using the belt loops to make sure the case will never fall off or to use the belt clip. Once you snap the belt clip onto the case, it is secured. Being a horizontal case, the belt clip does not rotate. The clip itself is made sturdy and its long enough to fit on just about any belt imaginable. A lot of belt clips have a near death grip on your belt which makes it near impossible to fall off, until you purposely want to take it off. I did find that once the Krusell Horizon Multidapt was in place on my belt, it can be pushed off... which means if you do a lot of bending along with continually bumping it, there could be a rare occasion for concern of it falling off.
The pocket size will accommodate most phones out today. My Mogul and my Touch Pro fit okay, with about a 1/2 inch free space length wise. The width is perfect for a sliding keyboard form factor. It will not work well with most extended battery bulges with a sliding keyboard, but might work okay with a slimmer phone (like the Diamond) with an extended battery. Ideally your total depth should not be more than 3/4 inches, or longer than 4 1/2 inches, including antenna.
EASE OF USE
Ease of use is where I run into my biggest concern. The top flap is fairly firmly molded in an arch. This makes it very challenging to place the phone in the case and especially to remove it as it is constantly pushing against your hand and the phone. This needs to be pliable and flexible so that the top flap does not become a hindrance as it does now. I have tried to "work" it in and make the top flap more pliable. I have had some success with this, though it is not enough eliminate the challenges with using it on a frequent daily basis.
SUMMARY
The quality of the build is superb. The case looks great. It is destined to wind up in a drawer in my office, due mainly to how resistant the top flap of the case is to fully open when trying to place or remove my phone from the case.
Swipe to scroll horizontally
| | |
| --- | --- |
| Ratings (2 out of 5)Physical Build: 4Belt Clip: 2Daily Real World Use: 1Overall: 2 stars out of 5 | ProsGood quality of buildMade with real leatherOffers belt loops in addition to a belt clipConsThe top flap is rigid and hard and gets in the way when placing the phone or removing it from the case.The belt clip is not as secure on the belt as we would have expected |
Get the Windows Central Newsletter
All the latest news, reviews, and guides for Windows and Xbox diehards.