L.A. Noire hits Xbox One this November – 4K on Xbox One X
L.A. Noire is being remastered for current generation consoles this fall, with enhancements in-store for Xbox One X.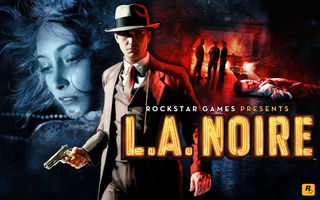 Rockstar Games has announced that its renowned detective thriller, L.A. Noire, is hitting Xbox One later this year. Over six years since its original release back in 2011, the neo-noir action-adventure game is being remastered for current generation consoles, with special improvements in store for Xbox One X.
Among the enhancements of the new version, Xbox One owners will be treated to a resolution bump to native 1080p, alongside updated textures and reworked lighting. Furthermore, those picking up the Xbox One X will also be in for a treat – the game will hit store shelves shortly after the console's launch at 4K resolution.
Taking place in 1940's Los Angeles, L.A. Noire follows Cole Phelps, a detective, and member of the LAPD, on a series of cases across the district. Drawing heavy influence from films of the era in both its themes and presentation, the game provided a relatively unique premise, especially from a high-profile publisher like Rockstar. At the time, the game was also praised for its take on facial animation, which filters heavily into interrogation mechanics as a detective.
L.A. Noire for Xbox One is currently scheduled to release on November 14, bundling together both the base game and all post-launch downloadable content. Although specific pricing for the game is yet to be disclosed, it's safe to assume this will be a full-price $60 launch.
With the Xbox One X releasing only seven days prior, LA Noire for Xbox One should be a welcome sight to see for many. Are you planning to pick up the game? Let us know in the comments.
A complete list of 'Xbox One X Enhanced' games (up to 4K, HDR)
Windows Central Newsletter
Get the best of Windows Central in in your inbox, every day!
Matt Brown was formerly a Windows Central's Senior Editor, Xbox & PC, at Future. Following over seven years of professional consumer technology and gaming coverage, he's focused on the world of Microsoft's gaming efforts. You can follow him on Twitter @mattjbrown.
Although this game was great, it was mainly just a "press X" cutscene game.
Don't know if I can justify the price for the remaster, maybe nostalgia or impulsiveness will kick in

Never played it, is it like a QTE game?

I'd be hestitant to call it a "game" more like a watch movies and then choose your own adventure for a minute. I got about half way through and then gave up on it.

It has the GTA elements of open world, but less all the activities. The story was great though and it was a beautiful game. I can't remember if it had QTEs or not, it's more like a less violent GTA gameplay.

I feel like the game didn't need to be open-world, especially since there's a loading screen between each case. I don't remember there being any QTEs ether

I too, have never played it. Just went to check some gameplay. Investigation scene:
https://youtu.be/YF47oVUxJXI?t=4m20s Gun fight scene:
https://youtu.be/-ttlTThOWp8?t=6m21s Like Avatar of Apathy said, a mild version of GTA. Looks somehow artistic tho.

Not at all really, it's more like an open world adventure game, like the Sherlock Holmes games (only open world). With a few action set pieces thrown in for good measure. It was all about solving cases through finding clues and interrogating suspects/witnesses. The facial animations and writing were secod to none, it was amazing. That being said I couldn't bring myself to play it through again. Also the horror stories of how Rockstar treated the developers certainly don't help matters either.

this isn't going to be a BC game for XB1 ? i have been holding on to the 360 discs.

Same but I guess Rockstar had other plans

"Alongside these three new console versions, we're taking our first steps into virtual reality with L.A. Noire: The VR Case Files, featuring seven select cases from the original game rebuilt specifically for a virtual reality experience on the HTC VIVE." The LA Noire remaster is also coming to PS4 and the Nintendo Switch

this game is all about solving murders, etc. great game. first game for rockstar to add facial emotional feature or whatever to guess if the person is lying, telling the truth or stupid. it's a very slow paced GTA because of the details. You play as a cop, so you don't get to bash and blow up stuff like GTA.

This game looked great on the 360. Facial animations wee best I had seen. Must be amazing on Scorpio. I liked this game because it was unique. It mixed up several differnet gameplay styles.
Windows Central Newsletter
Thank you for signing up to Windows Central. You will receive a verification email shortly.
There was a problem. Please refresh the page and try again.