LastPass Free will soon cover your phones or your PCs, but not both
LastPass Free users will have to choose between phones or computers to continue using the service for free.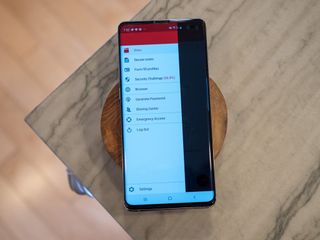 (Image credit: Windows Central)
What you need to know
LastPass Free will no longer support both phones and computers.
The free version of LastPass will let people use the service on phones or computers for free, but not both.
Free users can choose if they want to use the service on phones or computers for free.
A change to LastPass Free will require people to pay for a premium plan if they want to use the password manager on both phones and computers. Starting on March 16, 2021, people will be able to use LastPass Free on phones or computers without paying but cannot use the free plan on both types of devices. People can choose to use LastPass Free on just phones or just computers or upgrade to LastPass Premium to cover both types of devices.
LastPass announced the change in a blog post (opens in new tab). In terms of the change to LastPass Free, "computers" refers to LastPass on computers and on all browsers running on laptops and desktops. "Mobile devices" refers to mobile phones, smart watches, and tablets.
If the price increase has you considering other options, make sure to check out our guide on the best Windows 10 password managers.
LastPass shares a couple of examples to help explain the change:
Sarah is a Free user with Computers as her active device type. She can use LastPass on her laptop, desktop and her dad's laptop (anyone's computer!), but she can't use LastPass on her phone, tablet, or smart watch unless she upgrades to LastPass Premium, which has unlimited device type access.
Steve is a Free user with Mobile Devices as his active device type. He can use LastPass on his iPhone, Android work phone, tablet, and smart watch, but he can't use LastPass on his desktop or laptop unless he upgrades to LastPass Premium, which has unlimited device type access.
Your first login on or after March 16 will set the device category that you will use with LastPass Free. You'll have three chances to change the device category, so you don't have to worry if you accidentally log in once on a phone but want to use it on just computers.
In addition to requiring a premium plan to use LastPass across all devices, starting on March 17, email support will only be available for LastPass Premium and Families customers. LastPass Free users will have to use the service's support center and the LastPass Community.
LastPass Free users can upgrade to LastPass Premium for $2.25 per month for a limited time (billed annually). That price change is not available for current LastPass Premium customers, which normally pay $3 per month for the service.
News Writer and apps editor
Sean Endicott brings nearly a decade of experience covering Microsoft and Windows news to Windows Central. He joined our team in 2017 as an app reviewer and now heads up our day-to-day news coverage. If you have a news tip or an app to review, hit him up at sean.endicott@futurenet.com (opens in new tab).
time to migrate to Microsoft Authenticator

Still only allows you to use a Microsoft account, not a 365 account. They're so close...

KeePass or Password Safe all you need. No need for cloud based trash.

I used to use Roboform many years ago, which was fine on a computer, no cloud base at all, and to be honest, I kind of agree with you, I would prefer not having to rely on cloud based password managers, but with all the years I have used Lastpass I have had no problem with their security, even if they had been hacked once.
The problem is, times have changed, most people have more than one device and keeping password synced is not easy without some form of online password manager. Bitwarden will allow you to host your own manager, if you want to do that.

Check out User Agent Switcher on Github, if all your passwords are hopelessly connected to Lastpass.

I switched to Bitwarden this afternoon. Took about 5 minutes. Open source and the free tier is good enough for me, I don't need it to function as an authentication app. I have MS Authenticator for that. Although Authenticator is starting to get some of these features it doesn't do things like be able to easily generate a password or pass phrase or to store other types of info. Shame, I was a last pass user for years. I remember originally having to pay for it for the cross device sync. I think I made a one time payment for 4 years up front.

I have just downloaded that today and set up an account, I have used LastPass for a few years now, even paid a subscription, but was not getting anything from the subscription and have been thinking of looking at others for a well, just have not got around to it. This latest news have given me the jump I needed. I will see what this bitwarden is like, it seems faster than Lastpass at filling in forms, the other one I may look at is 1password, I don't mind paying as long as it is not too much.

Bitwarden is an excellent free software. I used lastpass for 1 year as paid subscription and then I heard about bitwarden and moved to that a year ago. May be if Microsoft authenticator is capable enough, I will move on to that.

I already pay for it since Families allows me to help my parents keep track of things, as well as troubleshoot if something goes wrong for them. Also makes sharing accounts so much easier. And I totally understand limiting free stuff. This doesn't make sense though, since it's not like limiting it to one device or the other reduces the servers that it's running on or anything.
They also keep increasing the price every year, which is annoying since I can't see a reason for it (I'm not going to assume it's because they're paying their employees better, this is a US company). No noticeable new features in recent years or anything. If they need more staff you'd think they'd be able to pay with increases in new users (unless that's why they're limiting the free stuff).

Are you sure? It might be your last pass.

Hey thanks for the tip on Microsoft Authenticator. I didn't realize it had that ability. I just got LastPass at Christmas. I've been on the fence about it. Guess they just pushed me off of it.

Glad I moved to Microsoft Authenticator
Windows Central Newsletter
Thank you for signing up to Windows Central. You will receive a verification email shortly.
There was a problem. Please refresh the page and try again.