Learn how to program self-driving cars with this $29 course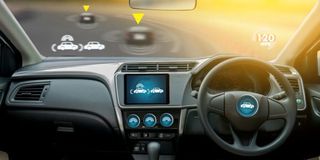 Machine learning has been creeping into our everyday lives for years now, but one of the most apparent and most common applications we've seen so far is in self-driving cars. They seem to be set to take over, and there are a lot of people in the background making it happen.
Learn to program self-driving cars with this $49 course!
Getting cars to actually drive themselves is no easy task, and the training required for this line of work is almost never cheap. However, Windows Central Digital Offers right now has a deal on a Robotics and Machine Learning of Self-Driving Cars course that can teach you the ins and outs of programming a self-driving car.
Instead of paying the regular price of $1,000, you'll instead now pay just $29. That's 97 percent off the regular price! This course includes 20 hours and 82 lectures, and access remains open for your lifetime; if you don't have time now, you can always plan for the future.
This course will get you started with Python, you'll learn about linear regression, artificial neural networks, and Support Vector Machines, and you'll learn how to work with actuators, sensors, and batteries.
Interested in self-driving cars? Learn to program your own!
If you've always been interested in the programming behind self-driving cars, this is the course for you. Jumping in now, while the industry is relatively new, is a great idea, especially with a course priced this low.
Windows Central Newsletter
Get the best of Windows Central in in your inbox, every day!
Windows Central Newsletter
Thank you for signing up to Windows Central. You will receive a verification email shortly.
There was a problem. Please refresh the page and try again.