Lenovo's Yoga line is known for its 360-degree hinge system, and the ThinkPad line has long been known as a business workhorse.
I spent a few weeks carrying the Lenovo ThinkPad Yoga 460 around with me, using it for my daily workload and some video watching and light gaming in the evenings. Does it live up to everything promised by its names?
Table of Contents
Pros
Versatile, durable body
ThinkPad Pen Pro stylus rocks
Interesting keyboard
Cons
Display colors seem washed out
Webcam isn't very clear
Heaviness might hinder mobility for some
Design
One of the most interesting things about this laptop (and what makes it a Yoga) is its hinge system. The hinges rotate 360 degrees, allowing the screen to fold right over to back the keyboard. You can set this thing up in four different ways — laptop, stand, tent, and tablet — to suit whatever it is you're doing, or to suit wherever it is you're working. Person in the seat ahead of you reclined and snoozing? Switch to tablet mode and enjoy while you fly. Want to watch a show with a friend? Flip to tent mode and set it a few feet away. While the two hinges might seem small for this type of motion, there isn't any looseness and nothing wobbles.
The same is true for the entire laptop, actually. It's very well built — maybe not quite the frontier ruggedness from the old ThinkPads, but very durable nonetheless. Lenovo even put it through a Mil-Spec test, achieving a MIL-STD-810G military certification. It weighs 3.9 pounds, which by laptop standards is rather heavy and by tablet standards is a behemoth. The innards must be packed in like a high-scoring Tetris game, because the tablet is only 0.74 inches thick. Although it is a bit heavier than other laptops and some might find its weight too much for long commutes, I didn't mind lugging the Yoga 460 with me on bus rides and walks.
At first glance the body seems like it's plastic, but it's actually carbon fiber. The silver model is a nice change from the standard black ThinkPads, and it doesn't show any smudging from hands. Classic ThinkPad fans fret not — it's also available in black. The bottom chassis has seven rubber bumpers that keep the laptop from moving around when it's on a slippery surface, and the top of the chassis has six rubber bumpers that keep the display from vibrating and bumping against the main body, and for grip when the Yoga 460 is in stand or tablet mode.
People will know what laptop you're using when out in the wild, but won't feel like you're showing off. There is a small, engraved ThinkPad logo on the inside palm rest with an LED indicator over the "i", and a small, embossed ThinkPad logo is on the outside lid with the same LED indicator over the "i". It's a neat way of incorporating the logo while ensuring it's actually functional.
The ClickPad is located directly beneath the spacebar, making it a little left of center of the laptop. It is responsive in all areas other than the top inch or so (normal for ClickPads), but my fingers soon became used to where they could and could not click. Included is the traditional ThinkPad TrackPoint technology — the red pointing stick and click-buttons are all there and work as intended — for those of you comfortable with it.
With a 14-inch, 1080p Full HD IPS touchscreen display, you won't have any problems getting office work done in laptop mode, or finishing up your drawings or sketchings in tablet mode. The bezel around the screen is rather wide, but you'd not want anything smaller while you're in tablet mode. You need a place for your thumbs to hold onto and not interfere with the touchscreen, especially because of the Yoga's weight.
Function
The first time I used the Yoga 460 I thought I was going to be in for a long fight with the keyboard. It seemed much softer than my desktop's keyboard, and I was concerned that I would wage a tough battle as I moved through my daily typing load. Here I am now, though, weeks later, typing furiously. I no longer find the softness of the keyboard to be a detriment. Its 1.7mm of travel is comfortable and you can type with precision. Its backlight can be adjusted for working in the dark or turned off completely for watching videos without annoying keyboard lights in your screen.
The reason behind the keyboard's softness is that it retracts into the chassis when the screen is rotated back to tablet mode. This ensures your keys aren't pressed if you have the keyboard face-down on your lap while the screen is face-up. It's a pretty cool system that worked great whenever I was working or playing in tablet mode.
Lenovo really hit their stride when they were designing the stylus. The ThinkPad Pro Pen, in conjunction with the touchscreen, delivers some of the best pressure-sensitive drawing and writing I've ever experienced. There are actually 2048 levels of pressure sensitivity in the pen's nib. Want to draw a fat line? Press hard. Want to draw a thin line? Barely touch the stylus to the screen. It really feels like you're using a pen or brush, and made a stick-man-drawer like me feel like at least an amateur artist.
The weight of the laptop actually helps when you're in tablet mode and using drawing apps or writing apps; it moves around less while you're pressing down, even in your lap. The Pen has its own discreet dock that can charge it completely in about five minutes. If you're not one who enjoys using a stylus you probably won't even notice it's there.
When the laptop opens, your eyes automatically go to the 14-inch 1080p IPS display. You'll notice immediately how its colors, especially if you're coming directly from another computer, seem to be a bit washed out. To be honest, the display seems a bit fuzzy overall. You can, of course, upgrade the screen to a WQHD 1440p IPS display, but you're going to be paying an extra $100. That's not a bad price for such a resolution boost, though.
The other problem I have is with the webcam. When using it for video conferencing I feel embarrassed by its poor video quality next to colleagues' MacBooks. It maxes out at 720p, but seems very fuzzy.
As expected from a workhorse, you're getting a bunch of ports to help with functionality. The Yoga 460 comes with a OneLink+ port, an SD card reader, a headphone jack, an HDMI port, a Mini DisplayPort, three USB 3.0 ports, and a Kensington lock slot. Unfortunately there is no Ethernet port, but there is an Intel Dual Band Wireless-AC 8260 wireless card and Bluetooth 4.1 functionality.
Performance
Swipe to scroll horizontally
| Category | Lenovo Thinkpad Yoga 460 (as reviewed) |
| --- | --- |
| Operating System | Windows 10 64-bit |
| Processor | Intel Core i5-6200U 2.30GHz (Skylake) |
| Graphics | Intel HD 520 |
| RAM | 8GB |
| Storage | 192GB Samsung SSD |
I toted this laptop with me back and forth from the office each night and didn't bother bringing the charging cable with me. I worked from home one of those days and, beginning in the morning with 86% battery life, ended up with 13% at the end of the work day. I admit I was worried it was going to die on me, but my worries were unfounded. I was streaming music, editing media, and cycling through the usual 50 browser tabs that seem to creep up over the course of a day. A full workday battery is a major selling point, and here you're getting exactly that.
The Intel Core i5-6200U handled well when I had a ton of tabs open, when I was playing music, and when I was watching YouTube videos. I experienced no major slowdowns (although there were some hiccups), but from a laptop this size it'd be nice to have a bit better performance. You can upgrade all the hardware, but it's going to cost you upwards of an extra $300 for an Intel Core i7-6600U CPU.
Looking for a gaming laptop? I'd look elsewhere for a laptop without convertible function and a dedicated graphics card. You'll be much happier. Looking for a laptop for work that can also do some light gaming? The Yoga 460's performance will serve you well.
Configurations and pricing
Lenovo has a ton of configurations available at their website. The model I reviewed starts at about $1200 and was enough computer for me to get done what needed to get done.
On the other hand, if you go with the top hardware available in this model — an Intel Core i7-6600U CPU, a 14.1-inch WQHD touchscreen with a resolution of 1440p, 16GB of RAM, and a 512GB SSD — you'll be set back about $2000.
Summary
Lenovo's 2-in-1 convertible laptop is not going to make a fashion or culture statement, but the same has been true for years of ThinkPads. Combining the ThinkPad with the Yoga delivers the expected result: a versatile worker's tool that offers some fun during downtime.
There are some shortcomings — like the display, weight, and webcam — but I feel like they're made up for by the versatility. If you want a durable, full-sized laptop that doubles as a tablet, check out the Lenovo ThinkPad Yoga 460; the stylus is fantastic, it has a ton of ports, and the keyboard is one of the best I've used.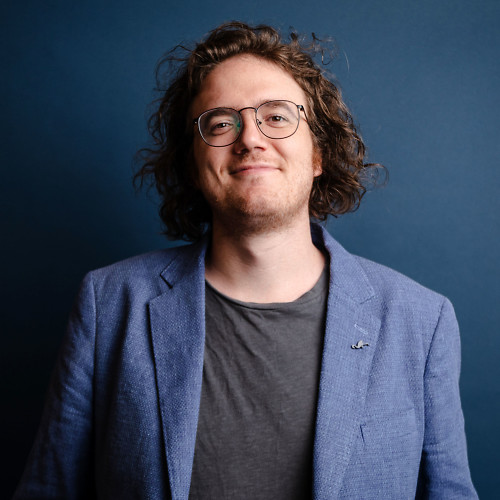 Senior Editor, Laptop Reviews
Cale Hunt is formerly a Senior Editor at Windows Central. He focuses mainly on laptop reviews, news, and accessory coverage. He's been reviewing laptops and accessories full-time since 2016, with hundreds of reviews published for Windows Central. He is an avid PC gamer and multi-platform user, and spends most of his time either tinkering with or writing about tech.