Lenovo's first Windows Phone is launching mid-2015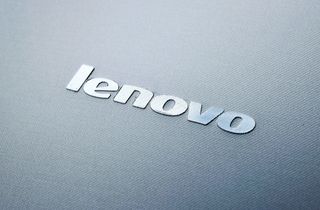 Microsoft's blog post detailing the launch information of Windows 10 has details regarding a strategic partnership with Lenovo that will see the Chinese manufacturer launching its first Windows Phone later this year via China Mobile.
No further details were mentioned, but a Windows Phone from Lenovo has been rumored for a while now. Combined with the announcement that Xiaomi is also testing Windows 10 on the Mi 4, it sure does look like an exciting time ahead for Winows Phone fans. We'll know more in the coming months. Until then, do tell us what you would like to see in a Lenovo-branded Windows Phone.
Source: Windows Blog
Windows Central Newsletter
Get the best of Windows Central in in your inbox, every day!
Harish Jonnalagadda is a Senior Editor overseeing Asia for Android Central, Windows Central's sister site. When not reviewing phones, he's testing PC hardware, including video cards, motherboards, gaming accessories, and keyboards.
Will it finally be a high end device? :'(

They'll come out swinging with a low end device.

Maybe, I'm thinking more of a midrange enterprise oriented phone for Asia. With decent specs but nothing crazy.

Any phone news that mentions the Chinese or India market translates to a low end phone. If Nokia still made WP I would have faith in a high end phone happening in 2015.

They do. They're just MS employees now.

Im not sure, but it would be so unique to have a Lenovo Windows Phone. Is this there first smartphone or have they made android based models too?

They've made tons of Android phones. :(

Oh, yeh, never heard of it then. Awesome though!!

Although the sales occured mostly in China, they are quite a big player with 10 millions + sold / quarter

U gotta be kidding me !! Lenovo has the best portfolio of Android phones and tablets here in India. Not the best in sales figures, but catching up !!

SHhh! Don't bring that up! You'll spoil everything! Lenovo only promised to clean up the PCs and Laptops, remember? Hehe!

Waiting for Asus's Windows Phone!

So much good news after the last few days!! Edit: I just checked online and Lenovo can make some nice looking hardware https://www.amazon.com/dp/B00RBOTIKG/ref=cm_sw_su_dp?tag=hawk-future-20&...

@Jas00555:
Do the "yoga", dude..

Indeed, Lenovo knows how to make some seriously good hardware. I hope they don't just announce a single device and be done with it. I'd like to see them target the high to budget range. Lenovo has a lot of market influence, especially here in Asia, so they would likely sell very well.

I have a Lenovo Yoga 2 Pro and I love the look and feel it's got! Hopefully Lenovo gets a flagship out soon, at least before Microsoft is planning on releasing a flagship.

I have a Lenovo Yoga 2 Pro too, and while I like the design, I will never buy another Lenovo product ever again. They skimp on parts and have the worst customer service ever.

I'm excited for the 640XL in part because it'll likely have better battery life than most overpowered flagships. I'm typing this on a Lumia 1520 that has way more power than I ever use.

I was debating the change, too. But the 1520 offers too much over teh 640XL. If I didn't have either one, then the XL, but the 1520 has: larger battery higher res screen better camera double the ram more internal storage larger screen I got a used 1520 for the same price as a new 640XL....

The Lumia 1520 has a 3400mAh battery, vs. 3000 for the Lumia 640 XL, but the 640XL may ask a lot less from its battery and may end up with bettery battery life. It'll be interesting to see how it plays out in real world terms. The 1520's battery is 13% larger, but I suspect it'll demands more than 13% more power from it. :) A higher-res screen can be awfully nice, but I'm not sure if I need a 1080p screen in the palm of my hand. I expect I'll be more than satisfied with 720p. In fact, there are some apps, particularly older ones, that don't scale well to super high-res screens so 720p could even be an advantage in some cases. Web pages are a mixed bag, some work better on higher-res mobile screens, others work better on somewhat lower-res screens, so that's likely a wash. The cameras are again a bit of a wash. The rear camera is better on the 1520 without a doubt, but the 640 XL is no slouch (13MP with all the Lumia Camera software enhancements, and a decently-sized sensor I believe). However, the front-facing camera is better on the 640 XL, as it's taking its cue from the new breed of high-res, wide-angle, selfie-cameras that phones like the Lumia 735 have been fitted with. I don't take many selfies, but I do take some when one of my pets is snuggled up with me, and videoconferencing gives it some potential use beyond selfies. Double the RAM. Hmmmm... I'm not sure how useful that is. I had a Lumia 920 with 1GB of RAM, then upgraded to a Lumia 1020 with 2GB, but the same SoC. Nothing seemed improved. Unless and until we get true multitasking on Windows phones, I'm not sure how relevant it is? There's a degree of future-proofing, except I change my devices often enough I'm not sure that matters much to me. Double the RAM will drain the battery faster, but I'm not sure it'll actually offer me much in real world conditions. More internal storage is definitely nice, but both devices support micro-SD so not a deal-breaker either way. The only time I ran out of internal storage was on my Lumia 1020 because of all those 37 megapixel photos I was taking. :) (The camera is theoretically capable of 41, but the realities of aspect ratios reduce it down to either 35 or 37). Larger screen is something I'm thoughtful about. In general, I think bigger is better when it comes to screens. I almost immediatey got used to the 6" screen on the 1520, and using a 4.5" screen now is almost *painful* in comparison. But, every now and then I find the Lumia 1520 just a *tad* too big. Not unmanageably so, but nonetheless just a tad too wide or tall for certain ways of holding it. The 1320 was even bigger, so a total write-off for me. However, the 640 XL is just a tad smaller. It's 5mm shorter and 4mm narrower, and the screen at 5.7" will be just that tad easier to reach all the corners with one-handed use. So I'm cautiously optimistic that I'll actually prefer the dimensions of the 640 XL, at least for one-handed use. For two-handed use the 1520 is probably better, but I am thinking I might prefer a device that's more suitable for both one and two-handed use. The big one is the greater frequency support, notably Band 12 for T-Mobile in the U.S. (and possibly Canadian carriers down the road) among other bands only supported by the 640 XL at this time, and dual-SIM support. No variant of the 1520 supports dual-SIM, or supports as many frequencies. And that, paired with the possibility of better ergonimics, make is more of a side-grade for me than a down-grade.

Starting from morning full of good news for WP fans ❤

Yes! Now we just need a new TP build to complete our day.

That would round it all off

I would even appreciate one of those in the US

Lenovo!!! Will it have that fish shi**?

Nope. Not after that huge backlash they had and how they removed it from their products.

No they learnt their lesson to not include it in software, they are only including their spyware in the hardware itself now, as mandated by their rather large shareholder.

More good news to read :)

They could be making them for the enterprise, remember they own Motorola that use to make windows mobile phones for enterprise.

It's for China Mobile. The world's largest carrier. Gotta think that's more than enterprise. We shall see though.

Sounds fantastic. Hopefully they don't just ship a Windows phone and forget about it, though. Like many OEMs...

That is precisely why Nokia Microsoft Windows phones have almost the entire market. People have learned that third party phone manufacturers will block you from getting updates in order to pressure you into buying a new phone.

I would be open to this. I do like their computers.

I cannot wait for the day Windows Phone aka Windows 10 rules the world!

Yeah! I want people to say "Just Bing it" next year or "just ask Cortana" I'm fine with which ever.

I wonder if this phone will be the result of the Moto acquisition. I was really impressed with the Moto X, I thought it was the best android phone.

I didn't read the article, but let me guess another midrange or low end right???

Whoa...really? Well to hell with Sony then :)

If its a high end I may look at them for my next phone, I really like the builds quality in Lenovo stuff.

I hope they build rugged, water resistant phones.

Will this be the anticipated flagship!?!?

No, good chance it will be China/Asia only too.

I'm expecting a low to mid range phone that is priced well enough to move significant quantities while having good performance.

I would like to see a Motorola (a lenovo company) Windows Phone. :)

That should read "Windows phone" without the capital "p" in phone. Windows Phone or WP is over, goodbye.

I think any word after Windows would be irrelevant. I think Satya wants us to see that Windows is not hindered by what device type you are holding. As just what he said at the Convergence 2015.

Will it be loaded with spyware? Otherwise, it's not really a Lenovo.

The most important issue windows 10 for phones must address is the app gap. Seriously, two of the largest bank in the world don't have an app

Not a fan of Lenovo, but nice it is nice to have them on the boat. Hope for some exciting phones.

Please launch windows phone on xiaomi mi4, it's excellent device at affordable price tag.

Remember that Lenovo now owns Motorola. And Motorola has been making some of the most successful flagship smartphones lately.

Not successful flagships, its successful low-end and mid range devices like Moto G and Moto E, and Moto X never sold that well.

If lenovo ask to motorolla to build windows phone = a slap for google haha

Also look up the Lenovo vive.

There has been a lot of people here posting that WP is a good as dead. I'd love to hear what they have to say about this.

Lenovo selling one phone in a market where Windows phone is

I'm looking forward to some OEM pushing Microsoft's Lumias for their money. Only when Windows Phone and Lumia stop to be one and the same, will we see any significant growth of the OS. I'm looking forward to a really high end device because I'm tired of the association of wp to midrange or low range

I'd love to see Motorola Windows Phones! Maybe a successful Lenovo Windows Phone would force their (somewhat) newly-acquired-from-Google Motorola subsidiary to take notice and test the waters. I love the Moto G and would love to see one running Windows 10! A Moto X would be nice too!

I gotta admit, I'm slightly amazed that with all the market share problems that WP has, OEMs are still lining up to make more of them. That in itself is an achievement.

No one stays on top forever (except MS on desktops :) ), so given its market share, and the impending launch and marketing blitz that should come with W10 - wouldn't be smart to have at least one or two devices on that platform, so if growth does come your have a shot at a slice of the pie? Whereas sticking purely to Android your basically fighting it out with Samsung and LG.

Lining up?! Posted via the Windows Central App for Android

I can't wait to see what Lenovo comes up with! Hopefully they will deliver the flagship before Microsoft

Mid year. August. Please, be a flagship debut.

I hope this is a real high end design to be in fashion of their laptops minus the fish thing

Yes that's actually a great way to add novelty to the devices. PC makers making phones. I still have fond memories of my cousin's Dell venue pro , it still runs well and his father uses it for WhatsApp, good thing he purchased another battery.

ThinkPad Phonewith anypen mid-high range support, IdeaPad phone With a large screen and more media specs...??? One can dream right, lol

The amount of Win going on tonight is intense: - W1nd0ws launching in Summer not Fall. - Xiomi (huge player!) is on board - Lenovo is on board I'm hoping for a late Summer release of: - Windows 10 on everything - Surface Pro 4, Surface 4 - Lumia 940, 1040, 1540 Followed by a Fall release of: - Lumia 740, 840 - Band 2 - HoloLens makes it to developers

That's quite the expectation.

Well yeah, but come to think of it, the flagship (930), specialty phone (1020) and phablet (1520) are looong due for an update. And 735 and 830 came out in November so a year later it would make sense to expect an upgrade. Honestly, the 73x and 830 are pretty good, and would only need a CPU and GPU upgrade. Where they need to wow is with the 9xxx, 10xx and 15xx.

... and still no flag-ships

I think W10 won't make any difference.. Developers don't even consider this platform. I am sick n tired of crippled apps n sooooo late updates.. Gonna switch to Droid. I don't care even if it lags at least I will get timely updates! :(

You will get app updates, but not OS updates, in my experience. Your choice.

Better to get nice app updates than crappy os update killing sharing options and messagging hub right ?

They have made a lot of androids phone, all with fairly low price with quite good spec but the design of the phone is just-------
Wish they could improve the design of the phone, definitely would be the selling phone.. Affordable price, nice spec as usual with the android phone

I am very interested in a Lenovo Windows Phone. It just needs to compete with the best of the best phones available or I probably won't buy it.

Waiting for moto g with WP

Hmmm will they brand it as Lenovo or Motorola? Either way, its excellent news

Will it be a Motorola then ?

They could name it LenoMo or MoLeno !!

I can't wait to experience all the cool features of Superfish Mobile!

How about Lenovo A6000 for Windows :')

Would love to see some Lenovo and Motorola phones in the US. Lenovo and Intel joining Windows Phone could be really awesome.

Sounds good, windows phone is in a dire need of a push right now. The momentum has almost dwindled imo.

Indeed. Especially with the whole wp10 launcher idea. Good to seemsft is being proactive in China, how about bring those mobiles to Europe. The 640 with the upgrades is a compelling mid ranger, not the tat they're throwing out right now. Wp10 can't come soon enough.

Wonder if they will use the Moto X and port windows to it?

I wish they used the Motorola brand instead of Lenovo's

Finding new drone to launch their superfish :D

Windows phone with intel processors

Are they going to secretly pre-load malware on these devices too? Lenovo brand = tainted forever.

As a long time die-hard ThinkPad fan, I would love to see a ThinkPad branded Windows Phone aimed at business or prosumers come from Lenovo, that would be awesome, but I doubt that will ever happen unfortunately.

It will be Windows 10 ready that's for sure. My question is will it be a modified Modified MOTO class smart phone by Lenovo's Motorola division.That would be a real twist on Windows smart phones that would give them custom cases designs so folks could choose what they want their Windows smart phone to look like. Hmm come to think of it I wish SONY would make a thin Windows 10 smart phone they are the Masters of thin is in gear.

Well this didn't happen, unless it's going to get announced today.
Windows Central Newsletter
Thank you for signing up to Windows Central. You will receive a verification email shortly.
There was a problem. Please refresh the page and try again.